When visiting Austin, you're not only guaranteed great music, good food and Southern hospitality — you'll also have access to some of the most innovative and creative organizations in the country. Here are a few local creative companies you can experience during your trip to Austin.
Located on almost four acres, "Canopy is a creative community set within a redeveloped East Austin warehouse with artist studios, creative office spaces, art galleries, and a café linked together with courtyards and covered breezeways," says Rachael Garbowski, director of development at Big Medium, a non-profit based in the space that is dedicated to supporting and promoting contemporary art in Texas.  The indoor and outdoor space at Canopy is beautifully designed to emphasize the connectedness between art, culture, and the public. Visit onsite Japanese café Sa-Ten, attend one of many monthly community events or bring a favorite book or friend and hang in the communal courtyard.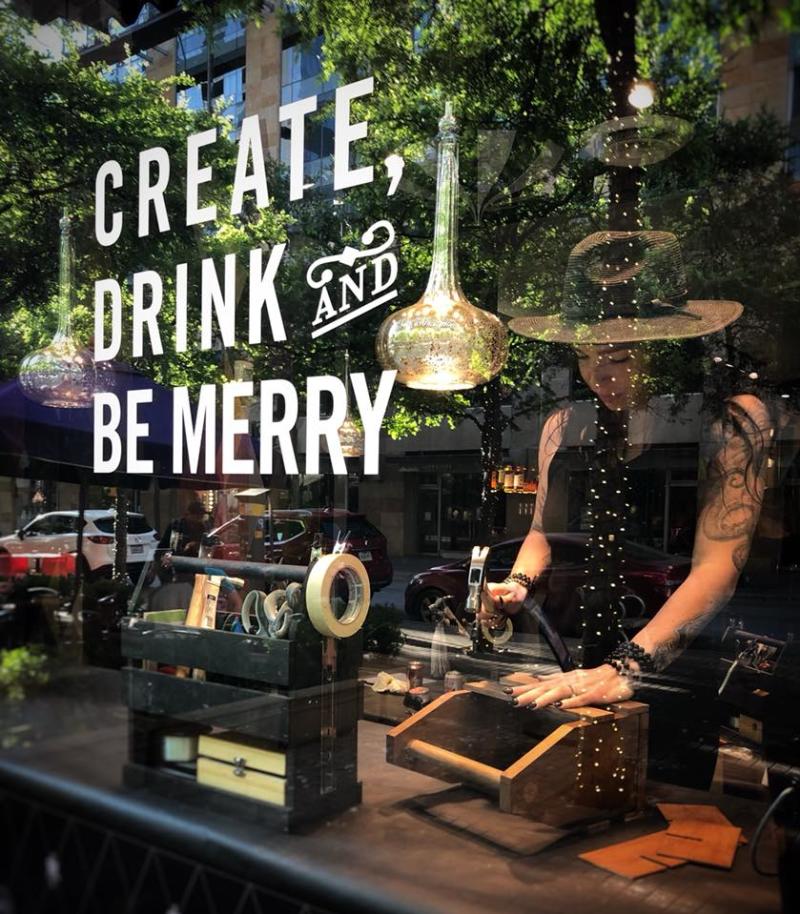 Credit Upstairs Circus.
At this bar-meets-shop-class, guests can choose from an extensive Project Menu, giving you the chance to try your hand at woodworking, making homemade leather goods or jewelry and other D.I.Y. art and design projects while enjoying craft cocktails, beer and wine. If you're visiting with a group or planning a bachelor/bachelorette party, the company's Traveling Circus will also bring the projects to you and your friends.
After years of storing craft supplies under her bed and making last minute trips to the art store for a pinch of some specific shade of green glitter, Eli Winkelman realized what Austin needed: a place where anyone, from crafting hoarders to rookies, could make a mess and create. "Why not make a lovely space," she thought, "like a gym, but for making stuff. Instead of treadmills, we'll have paint, glue guns, googly eyes and wood scraps. People can show up and work on any project they want. It will be Austin's craft room." Since opening in 2013, Craft has become Austin's creative hub for DIY crafting, workshops and events. How does it work? Show up, grab a bin and stock it with supplies and get crafting. Or attend one of their monthly workshops or themed classes.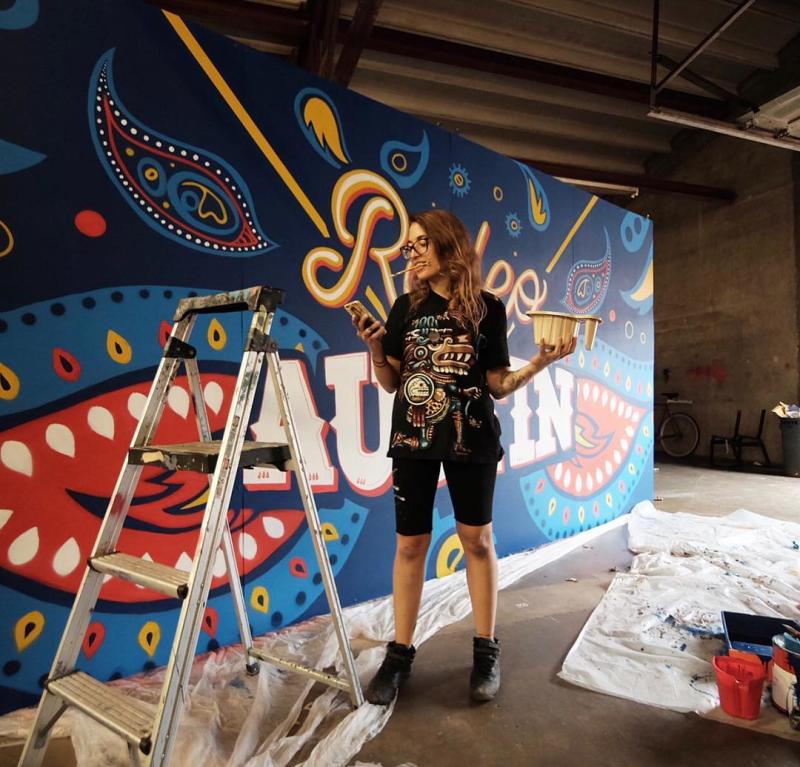 SprATX. Credit Shape Shifter Photography.
This creative agency and artist network began as a small after-work screen printing project, with a group of artists making T-shirts for other local creatives. Now, the collective includes more than 30 local street artists, muralists and visionaries, and hosts a weekly city-wide art hunt, #ATXFreeArtFriday. SprATX also offers live spray painting at events — recently they worked with the East Austin Studio Tour and SXSW on several interactive exhibits and immersive, experiential elements.