As soon as you hear the first strum of Mrs. Glass's electric guitar, one word comes to mind: Southern. Mrs. Glass is a local Delta blues/rock trio, with heavy New Orleans influences. The band features guitarist and lead vocalist Jordan Webster, bassist/vocalist/keyboardist Ivan Evangelista and percussionist/vocalist Ian Fry. Upon first glance, one wouldn't expect such deep, resonating vocals from the cool and collected lead singer. Wearing a fine vintage suit and holding a lit cigarette, Webster plays the whole show sitting down, reminiscent of traditional blues singers. Yet when he hums his initial raspy note, new audience members are in for a soulful surprise. Known around town for both Webster's vocals and his smooth confidence, Mrs. Glass has become an essential among the local music scene and has gained a loyal following.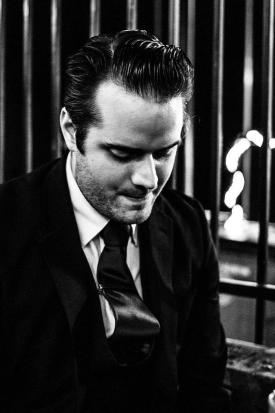 The trio plays blues covers and original compositions. The band's own songs often center on romance, yet Mrs. Glass's lyrics avoid clichés and instead focus on storytelling. Such storytelling elements are present in the song "NOLA" which was influenced by Webster's move from New Orleans to Austin after Hurricane Katrina.
Mrs. Glass plays Thursday nights from 10 p.m. to 2 a.m. at The Blackheart on Rainey Street. "For over three years, our Thursday Blackheart residency has felt like a weekly family reunion.  The staff and patrons there have become close friends.  We have enjoyed playing hundreds of shows in dozens of clubs, but The Blackheart is home" said Mrs. Glass. If you like smooth whiskey with your live music, The Blackheart is the place to be; this venue will take you back to a simpler time with its rustic, Southern aesthetic.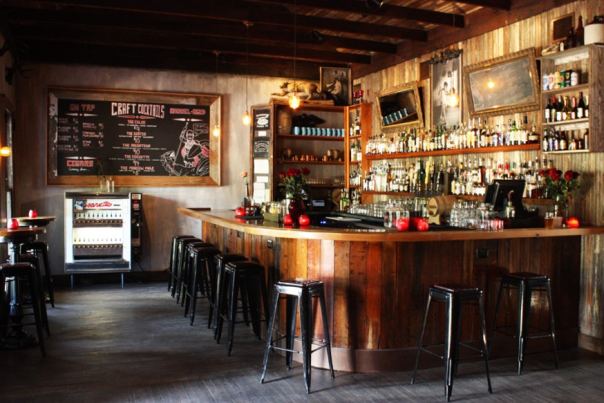 Courtesy of John Pesina.
There's no question that Austin has become a collective hot spot for acts from around the world but the local scene still thrives, with musicians who contribute every week to Austin's music culture; some, such as Mrs. Glass, have been playing certain residencies for years. Our residents provide the soundtrack to the city; they are at the heart and soul of Austin, Texas.
For more of Mrs. Glass, visit their Bandcamp and don't miss their Local & Live performance at the Austin Visitor Center on July 16 from 1 to 3 p.m. brought to you by ALL ATX, Official Music Sponsor of the Austin CVB.
Like what you hear? Check out our other playlists that highlight Austin musicians on Spotify and follow @MusicAustin on Instagram and Twitter for the latest music happenings around town.
Contributed by Caley Berg, ACVB Music Marketing Intern. Photo of Mrs. Glass courtesy of Angela Bardo.