More than 2 million lights twinkle and light up the Walkway of Lights along Marble Fall's picturesque Lakeside Park each Christmas season. This year the town celebrates the 25th anniversary of the holiday wonderland. People from all over Texas and beyond travel to Marble Falls to see the stunning holiday light exhibit along the north shore of Lake Marble Falls. Organizers estimate more than 49,000 people visited the Hill Country light display last year, which takes close to two months to organize and install.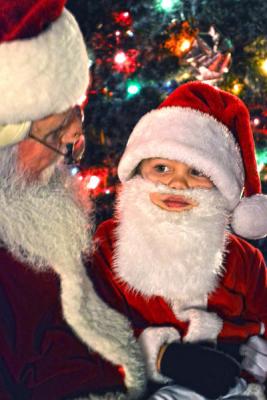 The event kicks off this year on Nov. 20 with the annual Christmas Light Up Parade, which travels down Main Street in Marble Falls' downtown. Along with Santa, some of the folks who were instrumental in starting the Walkway of Lights more than two decades ago will take part in the parade and be honored at the event.
"After the parade, the Walkway of Lights is lit up for the first night of the season," said Patti Zinsmeyer, the director of marketing and tourism for Marble Falls/Lake LBJ Chamber of Commerce and CVB. "It's a lot of fun, and a really beautiful scene."
More than 200-lighted sculptures ranging from religious to whimsical and patriotic decorate the Walkway of Lights. The event is free, though donations are appreciated.
You can see the light display each night (weather permitting) from 6 to 10 p.m. Nov. 20 through Jan. 1, 2016. The little ones can visit with Santa at Walkway of Lights each weekend.
The Walkway of Lights is located just three blocks from the historic Main Street Shopping district. The downtown merchants stay open later giving shoppers a chance to find unique, one-of-kind Christmas gifts at the local stores, which include boutiques, a children's shop, a furniture and home décor store, antique shops, homemade fudge and ice cream shops and more.
If there is a chance of rain in the forecast for the night you plan to visit, event organizers recommend checking for a weather update at noon, as the lights cannot be turned on when the ground is wet. The event is free. Stay the night and make a weekend out of the annual tradition. "We have seven hotels ready to book a room for everyone who wants to stay," Zinsmeyer said.
Visit marblefalls.org to get information on rooms and book directly through the site. For more information on the event, visit walkwayoflightstx.com or check out their Facebook page.