March is one of Austin's busiest months for festivals and events! Check out this list for some of the bigger events taking place in the ATX.
3/6/15 - 3/8/15
Pirelli World Challenge
Circuit of The Americas
Street Regal: North America's top production-based racing series kicks off its 2015 season.
3/13/15 - 3/22/15
SXSW Music, Film and Interactive Conference and Festival
Various Locations
The Austin Convention Center and more than 50 venues host noted filmmakers, musicians and multimedia artists from around the world converge to showcase music, film and interactive media during this internationally-recognized event.
3/14/15 - 3/28/15
Rodeo Austin
Travis County Expo Center
Over the years, Rodeo Austin has grown from a show featuring 16 animals into one of Austin's premier events, featuring Pro rodeo events, daily concerts, livestock show and more.
3/17/15
St. Patrick's Day Festival
Various Locations
A family-friendly St. Patrick's Day where families can come out and enjoy the culture of Ireland including music, dance and language.
3/25/15 - 3/28/15
Clyde Littlefield Texas Relays
Mike A. Myers Stadium
The premier track & field event brings together the best high school, college and professional athletes from Texas, the U.S. and the world.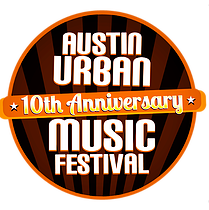 3/27/15 - 3/28/15
Austin Urban Music Festival
Auditorium Shores
More than 15,000 music revelers annually converge on Auditorium Shores to enjoy Austin's only music festival focused on R&B, neo-soul and hip hop music. The festival has consistently provided a venue for local performers as well as presented top national R&B acts that provide family-friendly entertainment.
3/28/14 - 3/29/15
Zilker Garden Festival
Zilker Botanical Garden
For over 50 years, the annual Zilker Garden Festival has been a one-stop, garden shopping destination when spring arrives in Austin and Central Texas. A family-friendly event, the garden festival offers something for everyone, including the annual flower show, live music, gardening talks, a kid's corner and food court.