A trip to Austin is no excuse to throw sustainability to the wind. A sustainably-minded city with a goal of net-zero community-wide greenhouse gases by 2050, there are plenty of ways to travel responsibly in the city. Here's how to minimize your impact while visiting Austin.
1. Bring your own bags
Doing some shopping while in Austin? Whether it's groceries, boots, or a new-to-you swimsuit for Barton Springs Pool, bring your own shopping bag to save on plastic bag waste.
2. Keep reusable utensils handy
It's not uncommon to see Austinites eating at picnic tables next to their favorite food trucks with their own set of silverware. Do as the locals do and travel with a portable set of utensils, including a straw or two, so you can order your tacos, BBQ or iced coffee and save on plastic waste. Just make sure to ask for no plasticware when you order.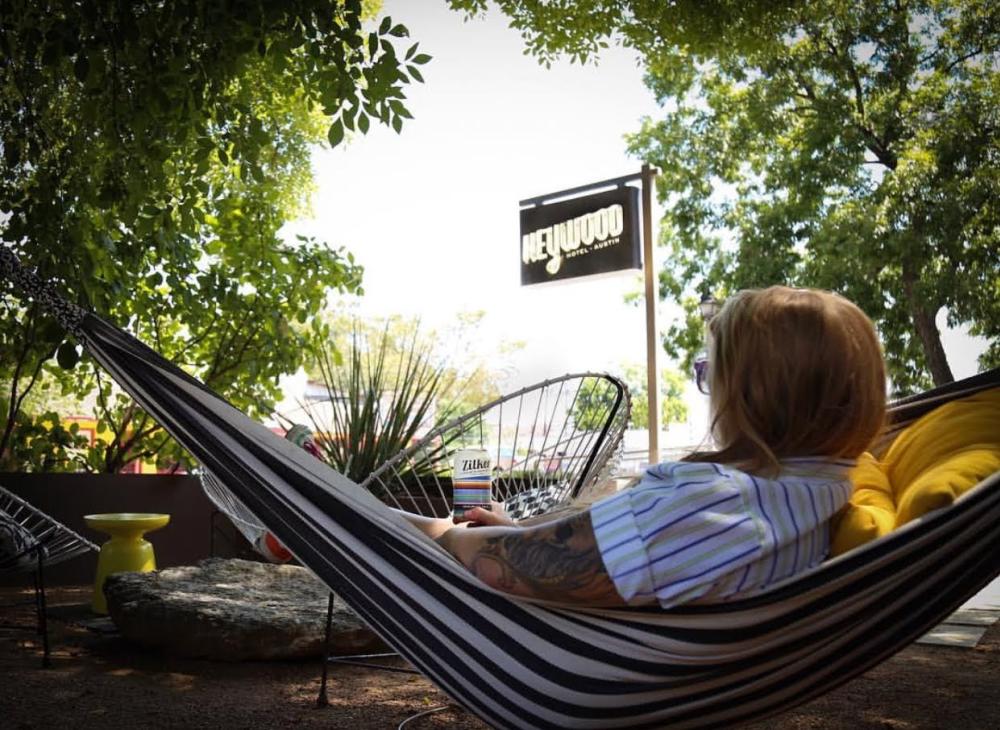 Heywood Hotel. Credit Eva Vaughn.
3. Stay local
Lighten your footprint by staying local instead. Smaller hotels like Hotel San Jose, Heywood Hotel and the Habitat Suites are all iconic choices that you'll only find in Austin and that care about their environmental impact.
4. Buy in Bulk
Instead of purchasing snacks in tiny, individually-packaged plastic bags, head to the bulk section of your nearest grocery store to reduce packaging waste. Bonus points if you bring your own reusable snack bags! Most local grocery stores offer bulk sections, but Wheatsville Co-op is a local favorite for a reason. Find everything from soup mix to nuts to snack bars, all sans packaging, with two locations in town.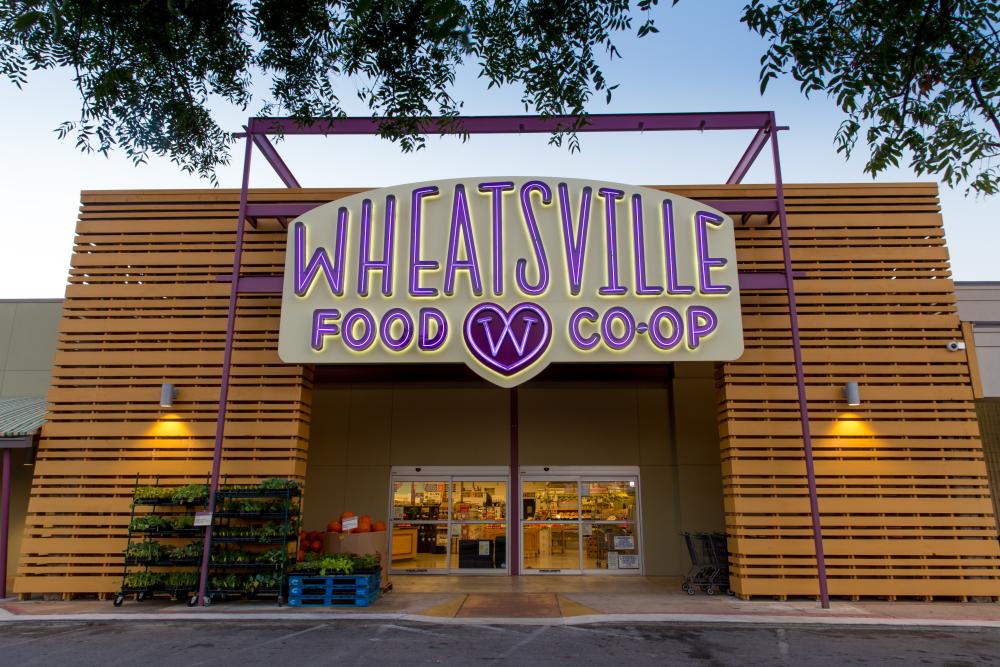 Courtesy of Wheatsville Food Co-op.
5. Shop local
Buying locally-made gifts and souvenirs means mass-produced items didn't have to be shipped from across the country or the world to line storefront window displays. So, head to any number of locally-owned shops that sell locally handmade items like jewelry, art, textiles and more to commemorate your trip. Start at businesses like The Burlap Bag and Parts & Labour or find dozens of locally-designed goods and art at the popular Blue Genie Art Bazaar and other local markets.
6. Eat local
Forget the chain restaurants; Austin is a foodie city brimming with local restaurants making stellar cuisine. Restaurants like L'oca d'Oro source their produce and meats from nearby farms and ranches, and farm-to-table restaurants like Picnik and Dai Due never disappoint.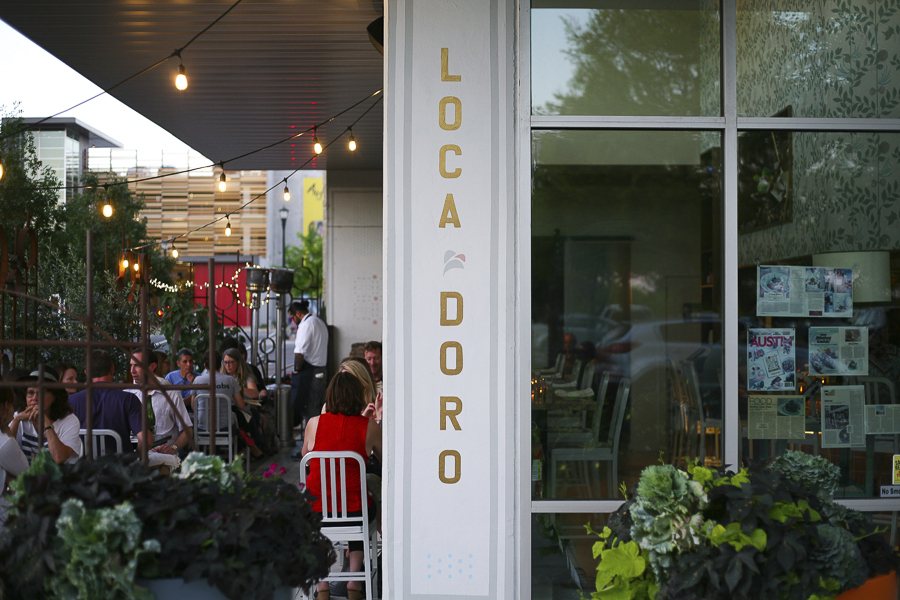 Courtesy of L'oca d'Oro.
7. Recycle
Recycling while traveling isn't always so easy in many big cities, but it is in Austin! You'll find recycling cans on nearly as many corners as trash cans! So if you finished off that bottle of Topo Chico or Kombucha, don't let it go to a landfill! Take a quick look around for one of the city's easily potable blue trash cans meant for recycling instead.
8. Hoof it (Or scooter it)
Downtown Austin is exceedingly walkable. So ditch the car and strap on those walking sandals for a nice stroll to really slow down and take in all the sights and storefronts. Walking too slow for you? Zip around town on a scooter or bike rental instead. There are half a dozen different types scattered all over the city and all are electric. So hop on and get to where you're going quickly and easily! (And don't forget that scooters are for streets, not sidewalks.) Prefer to sit? Pedicabs abound all over the city and are a fun and unique way to see the sights.

Biking on the Butler Hike & Bike Trail. Credit Nick Simonite.
9. Offset your travels
Reset the climate impacts caused by your travel to Austin by offsetting your travel footprint. Whether you came by car or plane, websites like Gold Standard and Climate Action Reserve help you figure out how many harmful greenhouse gases were created to get you here and how much it will cost to make up for it. You can then choose to offset your footprint by shelling out a few bucks that will then be used for projects like planting trees or funding solar farms.
10. Ditch the meat
Really want to minimize your impact while visiting Austin? Go meat-free during your stay. Even one or two meat-free meals a day can make a big difference when it comes to water and energy savings and reductions of harmful greenhouse gases. Fortunately, Austin is brimming with vegan and vegetarian restaurants that won't leave you missing meat in the slightest.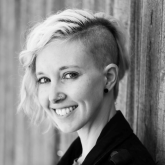 Contributed by Alisha McDarris.
Alisha McDarris is an Austin-based writer who specializes in writing about the outdoors, vegan food, and sustainable travel. She is the co-founder of sustainable travel and adventure blog Terradrift.com and accompanying YouTube channel (youtube.com/terradrift) and her outdoorsy tips and tricks, plus vibrant photos of wild spaces and places, can be found on Instagram (instagram.com/terradrift).