Fall in Love with Austin events this February! There are 25 days left- you know what to do. If you dont, check out our staff picks and event roundup:
Sunday Nights February is the month for love- and you know whatI love? Laughing. And where can you find lots oflaughing? Cap City Comedy Club open mic. Open mic is held regularly at Cap City on Sundays at 8 p.m. Come check out some of the best Austin has to offer-Ipromise you will love it! You can show some love too- open mic isjust a $2 admission, with $1 going straight to Austin Children's Shelter. -Kristen Maurel, Film, Music and Marketing Coordinator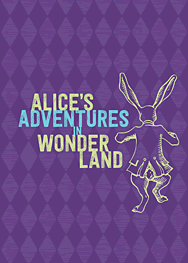 The Month of February Harry Ransom Center on the University of Texas campus kicks off their long anticipated Alices Adventures in Wonderland, marking the 150th anniversary of the publication of Lewis Carrolls classic work. The exhibit runs February 10th- July 6th and is drawn almost entirely from the Harry Ransom Centers collections of art, photography, rare books, performing arts, film and manuscripts.After falling down the rabbit hole with Alice, drop by their permanent exhibits to view the Gutenberg Bible and the First Photograph. Open noon to 5 p.m. on the weekends with tours at 2 p.m., admission is free but donations are welcome. In conjunction with the Alice exhibition, the Four Seasons Hotel Austin is offering a special Mad Hatter Afternoon Tea featuring creative treats, special decor, an Alice in Wonderland photo booth and the classic movie playing on the big screen.Call the hotel direct at 512-478-4500 to reserve your spot. -Susan Richardson, Director, Partnership Development
2/12 4/27 Austin's street furniture will take on new life this month with the launch of Hello Lamp Post, an international art project which invites people to strike up conversations with familiar objects around the city using text messaging. The project has been commissioned by the City of Austin Cultural Arts Division to celebrate the Art in Public Places program's 30th anniversary year, and in partnership with Art Alliance Austin. Starting February 12, anyone can text the official Hello Lamp Post phone number and "wake up" lamp posts, mail boxes, hydrants, or even buildings and discover what these objects have to say. Go say hello!
2/13 Join local organizations as the George Washington Carver Museum and Cultural Center celebrates Black History Month!There will be live entertainment featuring The Marcus Wilcher Trio, a reception, and special theatre performance by Ballet Afrique Contemporary Dance and the Spectrum Black Theatre.
2/13- 2/15 The chatter has been increasing about Major League Soccer (MLS) in Austin, and now we have a taste of it coming to town with the Austin Aztex hosting the ATX Pro Challenge. Make your way out to Mike Meyers Stadium to check out three MLS clubs making their way to town for a four team exhibition tournament! Taylor Evans,Account Director, Sports Commission
2/15 The Austin Marathon takes over downtown Austin, with the starting line placed right outside the brand new JW Marriott on their opening weekend. Make your way downtown early as the action kicks off for all 20,000 runners promptly at 7 a.m. Event speakers, live music from more than 40 local bands and a course that winds through Austin's most scenic neighborhoods make this popular 13.1 and 26.2-mile race a must.
2/15 - 5/10 Stop by the Blanton for Witness: Art and Civil Rights in the Sixties, an exhibition of approximately 100 works by 66 artists that explores how painting, sculpture, drawing, printmaking, and photography not only responded to the political and social turmoil of the era, but also helped influence its direction.
2/28 If you love food or consider yourself a Foodie, I recommend the Gluten Free Food Fest at the Austin Convention Center. For those of you who are gluten intolerant, gluten conscious, or neither! Bring your appetite. -Chandler Jones, Sales Coordinator
2/28 This year, were wrapping up February with third annual 2nd Street Soundcheck, a live music festival up and down 2nd Street in downtown Austin featuring local favorites and national touring bands like KP and the Boom Boom, Gina Chavez and The Digital Wild. Consider this the pre-party for SXSW in March. Want to hear even more Austin Ear Candy? This Tidbits Valentine's Playlist will set the tone for the month. -Amanda Garcia, Music Industry Manager
2/28 Check out Carnaval Brasileiro, one of the biggest Brazilian Carnaval celebrations outside Brazil, Brasileiro-style samba, costumes and wild abandon can all be seen in the heart of Texas.
Cozy Evenings Head to one of Austins many wine bars for a cozy evening. My favorite is Vino Vino in Hyde Park. Head there on a Sunday evening for paella night! -Katie Cook, Director of Digital Marketing
What event are you checking out this month? Let us know @VisitAustinTX, or in the comments below!