X Games weekend is upon us! Are you looking for the inside scoop on what else to see and do in Austin this June? Check out our Austin CVB staff picks to see some of our favorite activities and to-dos.
Head to the north central neighborhood of Crestview to Little Deli & Pizzeria - a locally owned and operated northeastern style deli and pizzeria offering fantastic deli sandwiches and authentic New Jersey style pizza. Great for a casual lunch or dinner al fresco at one of their picnic tables under a giant Oak. Grab a bottle of vino or a six pack of locally brewed Live Oak at the local market next door (Little Deli is BYOB). Susan Richardson, Director, Partnership Development
The event is quickly growing, but be sure to visit the ATX Festival June 5-8. It's a very intimate celebration of classic and current television. There are great reunions, panels and screenings with insightful Q&As. The parties are fantastic and the sneak previews are always amazing. The best part is you never know who you are going to bump into in the crowd. Brian Gannon, Film & Marketing Manager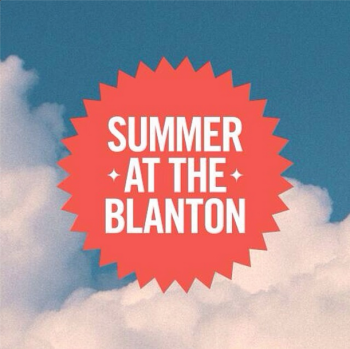 Get out of the summer heat and check out the Blanton Museum of Art. Did you know The Blanton has free admission every Thursday? Even better, head to the Blanton on the third Thursday of each month for Third Thursdays, which includes free admission, activities and more. Katie Cook, Interactive Marketing Manager
With the new up and coming Mueller Neighborhood, one of my favorite things to do on Sundays is go to the Mueller Farmers Market and get locally grown organic veggies and meats, and enjoy a mimosa while listening to a great local band. Then head over to the Mueller Cafe at the new HEB. As of June 1 they serve brunch on Sundays. If you haven't checked it out yet, its a definite must, with local Austin beers on tap and a foodie friendly menu. Chandler Jones, Sales Coordinator
If you are looking for a quick escape this month, check out Milton Reimers Ranch Park. Only 30 minutes from downtown, this place feels like a world away! With more than 500 acres of beautiful trails for strolling, mountain biking or serious hiking, tons of areas for rock climbing (don't forget your gear) and a pebble beach for sunbathing or swimming, this park is kid, picnic and dog friendly. Fair warning, you will make this following comment out loud at least two times: "Am I still in Texas? I can't believe this is Texas!" The parks entry fee is $10 per car, and very well worth the short trip! Kristen Maurel, Film, Music & Marketing Coordinator
If you love rock and roll and animals you'll have a great time at the I Wanna Be Your Dog IV - An Austin Pets Alive Benefit! Great bands and a silent auction, plus a chance to win weekend passes to Austin showcase festivals such as Fun Fun Fun Fest and ACL. This is a great opportunity to help raise money and awareness for pet population of Austin - something near and dear to our hearts! Lori Whidden, Senior Convention Services Manager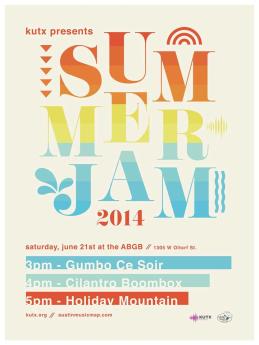 KUTX is bringing the Austin Music Map to the 78704! On June 21 at The ABGB, this local station will be keeping up with the Austin Music Map tradition by featuring the city's best kept musical secrets at SUMMER JAM. This event will showcase three very different genres of music: Afro-Latin, Cajun and Psych-Dub, and is free and open to the public at all ages. Christine Felton, Marketing Communications Intern
Hungry? Stop by Trailer Food Tuesdays on June 24 from 5-9 p.m. at the Long Center. Once a month, hop in line and sample the delicious food trucks of Austin in one easy location. There are popular local favorites, something new and often live music! Also be sure to grab a brew from sponsor Real Ale Brewing Company while you're there. Rebekah Grmela, Marketing and Tourism Coordinator
What's your favorite spot in Austin while in town? Let us know using #TrueAustin on Twitter or Instagram!