From festivals to turkey trots, November is jam-packed with fall and holiday to-dos. See what's going on in November with Visit Austin's top insider picks for the month.
Fall weather + football season + great food and drink specials every day of the week = Black Sheep Lodge on South Lamar. Sports lovers go-to spot! - Narisa Trammell, Convention Services Manager
November is one of the best months in Austin for so many reasons. Great fall weather, UT Football and, for art lovers, the East Austin Studio tour which includes more than 200 artist studios. Some of my can't miss places are Big Medium, Art Post Austin, and East Side Glass Studio. - Shilpa Bakre, Senior Communications Manager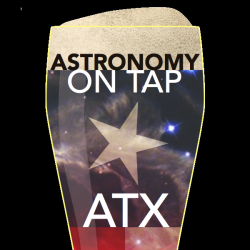 Astronomy is even better with beer! Scientists, educators, writers, artists and more reveal how they explore the universe at Austin's first free event on November 18, Astronomy on Tap. Stop by Easy Tiger to witness engaging science presentations on topics ranging from planets to black holes to the beginning of the Universe. - Rebekah Grmela, Marketing and Tourism Coordinator
For you sports fans: Come on out for the 7th Annual Austin Sports Commission Golf Classic, November 24! This golf tournament isn't just any charity event. It benefits preserving Austin's rich history, specifically in the African American Cultural Heritage District. Downs Field in East Austin needs some repair after several famous players like Jackie Robinson and Willie Wells have played on this diamond. Join us at the Hills of Lakeway in our efforts to raise funds to preserve this historical landmark. - Stephanie McAndrew, Sports Commission Intern
If you are a cider drinker like myself, and also enjoy supporting local businesses, one thing that should be at the top of your to-do list in November is visit the Austin Eastciders recently opened brewery and drink some of their delicious Gold Top cider. - Chandler Jones, Sales Coordinator
The Chuy's Christmas Parade, November 29, is a great kick-off to Austin's holiday season. The downtown parade includes a procession of giant balloons, marching bands, vintage cars and floats. Bring the whole family and don't forget to bring a new, unwrapped toy to donate to the Blue Santa program! - Katie Cook, Director of Digital Marketing
This November, I plan on participating in the annual Turkey Pardon by enjoying one of the many delicious vegetarian and vegan options our great city has to offer! You can find cruelty-free holiday meals at places like Veggie Heaven, Mr. Natural or Casa De Luz. - Kristen Maurel, Film, Music and Marketing Coordinator
Looking for other fun things to do the month of November? Stop by our ever-growing events calendar to learn more!