A street that never misses a beat, here you can have a love affair with a plate of ribs, a date with live music destiny and make nice with an ice cold Texas bottleneck.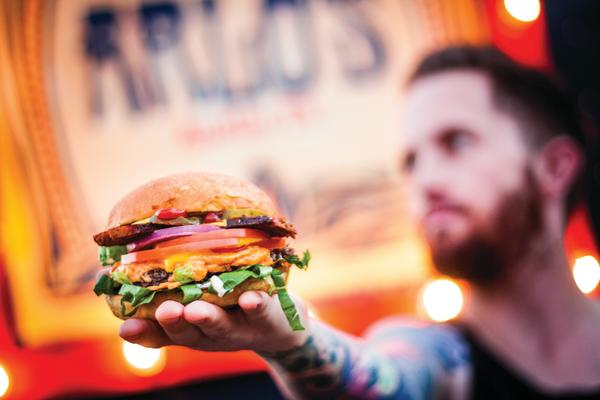 Arlo's Food Truck owner Chris Baker with the vegan bac'n cheeze burger. Credit Robert Nabbe.
ARLO'S FOOD TRUCK: Vegans rejoice! This on-wheels restaurant is 100 percent vegan and open until 2 a.m. for late-night cravings. Tacos made with veggie crumbles and tomato basil dogs are crowd faves.
508 TEQUILA BAR: Located next to the Pelóns Tex-Mex Restaurant, it's always tequila o'clock at this casa thanks to its lengthy selection served on the pretty patio.
BEERLAND: Red River Street was recently dubbed an official cultural district. Stroll the street and pop into  live music staples like Beerland.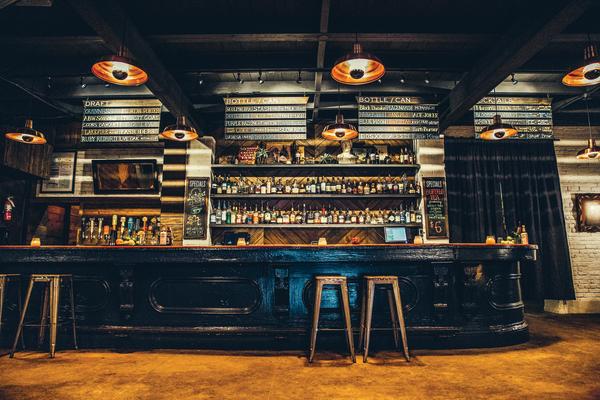 Courtesy the Mohawk.
MOHAWK: From queso and beard competitions to microbrews with a side of taxidermy art, this corner bar – and official SXSW House of Vans showcase spot – is always a hit.
BARBARELLA: Every Tuesday night this Red River dance club hosts the famous theme night, TuezGayz. But if you're not around on a Tuesday, don't worry; stop in Thursday for rock and roll night, Friday for 80s night or Saturday for New Noise.
WALLER CREEK PUB HOUSE: Recently opened behind the Waller Ballroom event space, the pub has a patio overlooking picturesque Waller Creek. Choose from 30 craft beers on tap, along with veggie burgers and sandwiches.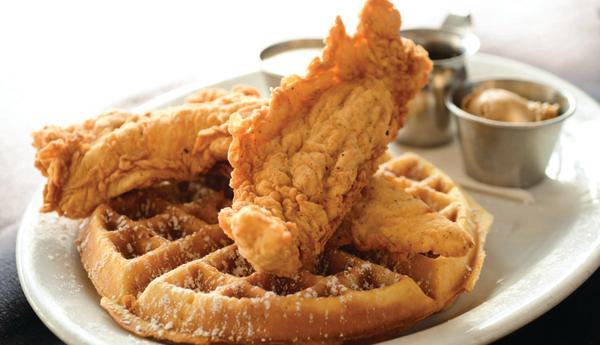 Chicken & Waffles. Courtesy Moonshine Patio Bar & Grill.
MOONSHINE PATIO BAR & GRILL: Comfort food like the cornflake-fried chicken will give you a Southern drawl especially when paired with a whiskey cocktail on one of the relaxing patios.
*Brunch Bunch: If you've only got one day to spare for brunch, Moonshine is your go-to for a Sunday splurge. Try the savory green chile cheese grits and finish with white chocolate bread pudding
CHEER UP CHARLIES: A patio outfitted with a pink parachute roof canopy and a bar that serves Kombucha on tap makes for a unique night out.
STUBB'S BAR-B-Q: Who comes here? Live music fans, brisket lovers, all-natural meat eaters, barbecue sauce aficionados and gospel brunch goers for Sunday soul sessions.