This month, the Austin Film Society (AFS) opens its new AFS Cinema, the organization's first ever full time art house theater, featuring two screens, a lobby bar and café, and event space.  With this cinema, AFS is creating a home for its celebrated programming, which has long included classics and new discoveries from throughout cinema history, often presented on 35mm film in addition to 2K and 4K digital presentations. AFS is also adding an entirely new program of first run films to bring the best new international and independent films to the Austin community, movies that often wouldn't come to Austin screens otherwise.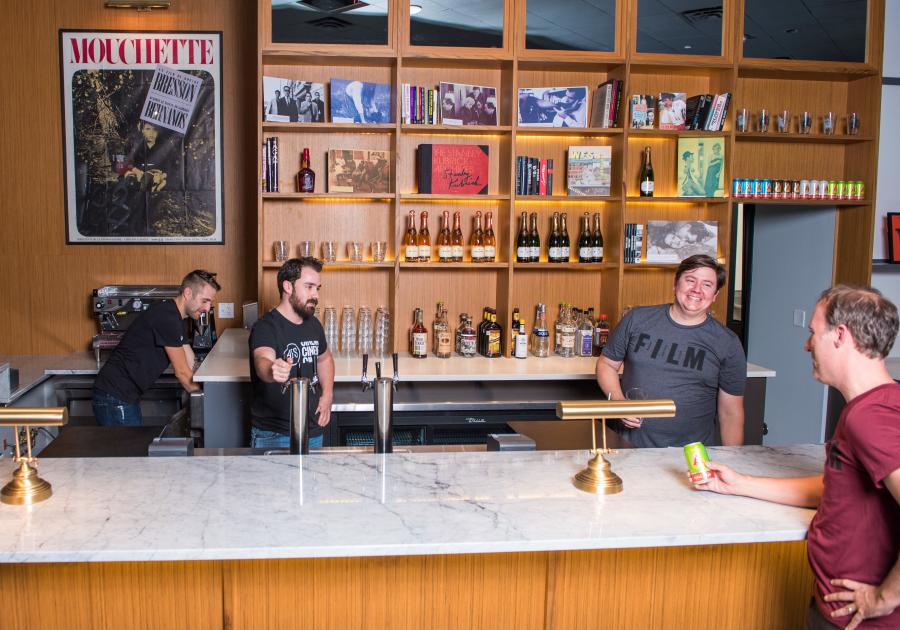 The AFS Cinema is more than a wonderful place to watch films together on the big screen. With the addition of the lobby, the Cinema is a place for Austin's community of film lovers to gather, meet, and discuss the films over food and drinks. The new venue is located in North Central Austin at 6406 N I-35, Suite 3100.
Austin-centric culinary delights and drinks complement the creativity on screen. Peter Klein, formerly of Olamaie and New York's Bark Hot Dogs, presents a vibrant menu with locally-sourced ingredients including sandwiches and salads, sausages and hot dogs from Smokey Denmark, cheese plates from Antonelli's, and signature small-batch AFS Popcorn. The cinema also has a full bar featuring signature cocktails, local draft beers, and a wine list.
The AFS Cinema is the next big move for the Austin Film Society, an organization that has been devoted to supporting the art, culture, and industry of film for over 30 years. Founded in 1985 by filmmaker Richard Linklater, Austin Film Society's mission is to empower the community to make, watch, and love film and creative media. In addition to the AFS Cinema, the organization financially supports Texas filmmakers through AFS Grants, and operates Austin Studios, a 20-acre production facility, and Austin Public, a space for the city's diverse media makers to train and collaborate.
Whether you call Austin home or are just visiting, the AFS Cinema is the place to see Austin's vibrant film culture in action. See you at the movies!