You don't have to look hard in Austin for an area to bar hop, including Sixth Street, Rainey, East Austin and the Warehouse District, but a lot of excellent local establishments get left off the list due to their location. Enter the No. 3 Bus Pub Crawl!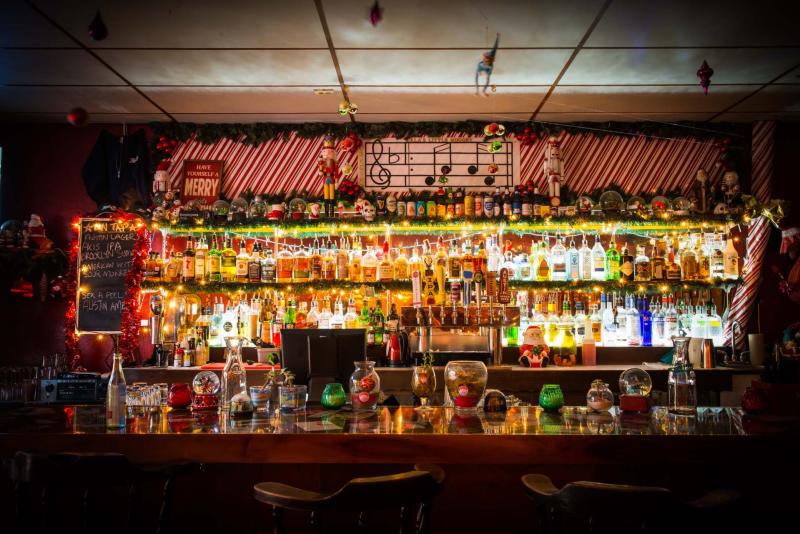 Courtesy of Lala's Little Nugget.
This pub crawl has connected some of Austin's best bars with a safer, cheaper way to get around on the Capital Metro #3 bus. For the price of $2, you can get a day pass and hop on and off the bus as much as you'd like while you have fun with a big group of friends. All that you need to make the crawl happen is to download the CapMetro app on your phone, which will tell you how long before the next #3 bus will be getting to the stop near the establishments you want to check out. Simple, easy and safe.
I've only done this one once and we kept it to the north half of the #3 route, starting with the NXNW Restaurant & Brewery. A tasty microbrew and good food is a solid way to start the night. Then, hop on the #3 and head down Burnet Road to a plethora of choices including:
Buddy's Place
This place is the dive bars to end all dive bars. You're not here for the decor, you're at Buddy's for the cheap beer and the old country music jukebox. There will also be some regulars sitting at the bar that looked like they haven't moved since Prohibition.
Common Interest
Want to belt out your favorite song to a bar packed full of people there to cheer you on? This is the place. I had a couple friends absolutely butcher a song and people still cheered and good times were had by all. Get your karaoke fix here.
LaLa's
This is another hole in the wall, but if you like the holiday season, you're going to love LaLa's; it's Christmas year round! They've never taken down their holiday decorations, including a line of elves suspended in the air that jump around every time someone opens the bathroom door. Anthony Bourdain even visited this place for his show No Reservations, and that man knows his way around a bar.
Draught House
A true beer-drinker's pub, this place has a fantastic selection and an engaging atmosphere. It looks like an old half-timber house from Germany, and it comes with a great outdoor patio area. There's even a food truck in the back if you're feeling like you need another bite on your journey.
After these suggestions, you're only halfway down the bus route, so if you want to hit more bars on your route, I suggest starting early. Other bars to check out along the route are Hole in the Wall, Uncle Billy's and  Saxon Pub.
Contributed by Evan Knopp, Marketing and Tourism Intern