There's no shortage of festive, fall fun in Austin this November. Whether you're looking to jump start your holiday shopping, camp out under the stars at a music festival in the Texas Hill Country or just enjoy the gorgeous weather that Austin has to offer, get your holiday season into gear with these top events & things to do in the Live Music Capital of the World: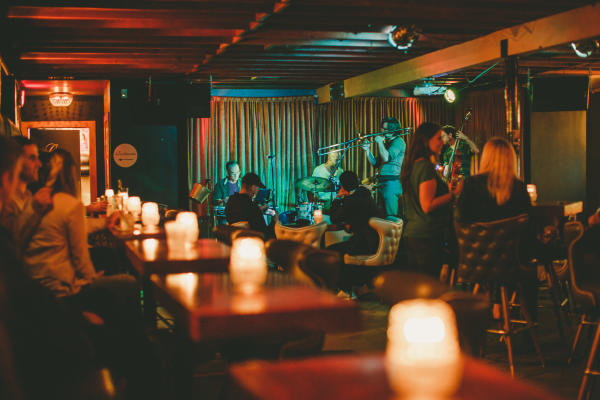 11/2/16-11/6/16 2016 U.S. Vintage National Championships Circuit of The AmericasTM
For the fourth consecutive year, old meets new in Austin when more than 400 competitors test iconic racing machines on COTA's state-of-the-art track! Come see some of the craziest, most charismatic and passionate racing to hit Circuit of The AmericasTM this year. 
www.svra.com 
11/3/16-11/10/16 Christmas at the Caswell House The Caswell House
Christmas at the Caswell House has been an Austin community tradition since 1983. The Austin Junior Forum transforms this historic home into a winter wonderland. Now in its 33rd year, Christmas at Caswell raises funds that are distributed to local charities and non-profits through our grants program.
www.austinjuniorforum.org
11/4/16-11/6/16 Sound on Sound Festival Sherwood Forest
Austin's newest progressive music festival, Sound on Sound, takes on Sherwood Forest this November. The festival promises three days of music by local, national and international touring indie rock, hip hop, punk and dance acts.
www.soundonsoundfest.com
11/4/16-11/13/16 Wurstfest New Braunfels, Texas
Head to the Hill Country for good food, music, dancing, exciting carnival rides and games, German, Texan and domestic beer, special events and the finest in Alpine and Bavarian-style entertainment. It all happens at Wurstfest!
www.wurstfest.com
11/5/16 Austin Powwow Travis County Expo Center
Now in its 25th year and the largest of its kind in Texas, the Austin Powwow features music, dancing, food and arts & crafts in celebration of American Indian Heritage.
www.austinpowwow.net
11/5/16-11/6/16 Texas Book Festival Texas State Capitol
The Texas Book Festival has evolved into one of the premier literary events in the country and hosts about 250 local and national authors each year. More than 40,000 book lovers of all ages attend the festival on the Capitol grounds annually, enjoying readings, panel discussions, signings, cooking demonstrations, live music, local food, YA authors, children's activities and exhibiting vendors from across the state.
www.texasbookfestival.org
11/5/16-11/6/16 Austin Celtic Festival Fiesta Gardens
This annual festival is also the largest gathering of Celts in Central Texas. The event is home to four stages of Irish, Scottish and Breton music, dance, sports, storytelling, workshops and more.
www.austincelticfestival.com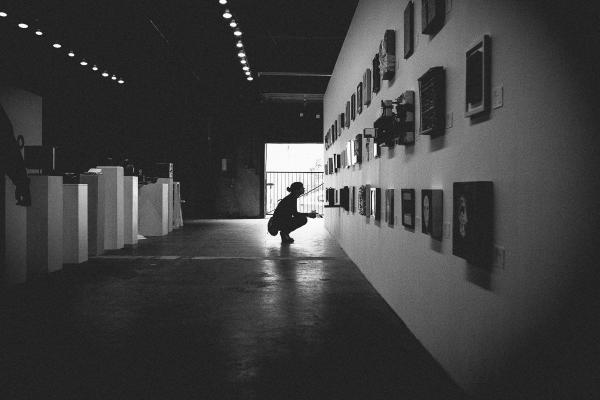 Credit Andrew Reiner.
11/12/16-11/13/16, 11/19/16-11/20/16 East Austin Studio Tour Various Locations
More than 70 eastside art studios and galleries open their doors for the public's viewing and purchasing pleasure during this bi-annual event.
www.east.bigmedium.org
11/16/16-12/4/16 (various) A Christmas Affair Palmer Events Center
The Junior League of Austin's "A Christmas Affair" hosts approximately 200 vendors in a themed shopping extravaganza which includes parties, children's events, a private shopping brunch, and the season's biggest celebrity, Santa!
www.jlaustin.org
11/19/16-11/20/16 Art From the Streets Show & Sale Austin Convention Center
Visit the 24th Annual AFTS Show & Sale to shop for original works and help continue the efforts of AFTS to provide a safe, creative space for local homeless and formerly homeless artists. Profits go to the artists.
artfromthestreets.org
11/19/16-11/20/16 Fossil Fest Old Settler's Heritage Association
Bring the kids to the 26th annual Fossil Fest to meet scientists, dig for fossils, check out specimens from around the world and participate in family-friendly workshops
www.austinpaleo.org
11/24/16 Turkey Trot The Long Center
ThunderCloud Subs' annual 5-mile run/1-mile walk is a great way to work up a Thanksgiving-sized appetite. Compete with the best of Austin or bring the kids for a more relaxed holiday jog.
www.thundercloud.com
11/25/16-12/24/16 Blue Genie Art Bazaar The Marchesa Hall & Theatre
The Blue Genie Art Bazaar is a unique holiday art show held in Austin. Open annually for 15+ years, the free shopping bazaar features handmade artwork and gifts from more than 200 local and regional artists, with a portion of proceeds going to the Make-A-Wish® Foundation.
www.bluegenieartbazaar.com
11/26/16 Chuy's Christmas Parade Congress Avenue
This spirited holiday parade features a procession of giant balloons, marching bands, vintage cars, celebrities and floats to usher in the season of giving. 
www.chuysparade.com
Looking for more things to do in Austin this month? Don't miss out on these 8 Fall Essentials and be sure to make time for a Hill Country Road Trip! #TrueAustin