Updated August 28, 2020
There's no shortage of festive, fall fun in Austin this November. Whether you're looking to experience the city's top culinary offerings, jump start your holiday shopping or just enjoy the gorgeous weather that Austin has to offer, get your holiday season into gear with these top events and things to do in the Live Music Capital of the World®.

Austin Celtic Festival 2017. Credit Donald Mason.
11/5/20 - 11/8/20
U.S. Vintage National Championships
Circuit of The Americas
Old meets new in Austin when more than 400 competitors test iconic racing machines on COTA's state-of-the-art track! Come see some of the craziest, most charismatic and passionate racing to hit Circuit of The Americas this year. 
www.svra.com
11/7/20 - 11/8/20
Austin Celtic Festival
Jourdan-Bachman Pioneer Farms
This annual festival is also the largest gathering of Celts in Central Texas. The event is home to four stages of Irish, Scottish and Breton music, dance, sports, storytelling, workshops and more.
www.austincelticfestival.com
11/13/20 - 12/24/20
Blue Genie Art Bazaar
Blue Genie Art Bazaar - 6100 Airport Blvd.
The Blue Genie Art Bazaar is a unique holiday art show held in Austin. Open again for more than 15 years, the free Bazaar features handmade artwork and gifts from more than 200 local and regional artists - with a portion of proceeds going to Make-A-Wish® Foundation.
www.bluegenieartbazaar.com
11/18/20 - 11/22/20
A Christmas Affair
Virtual Event
The Junior League of Austin's A Christmas Affair will host a virtual Holiday Market with a variety of online vendors. The annual shopping extravaganza often includes parties, children's events, a private shopping brunch and the season's biggest celebrity, Santa!
www.jlaustin.org
11/27/20 - 11/28/20
Austin Area Jazz Festival
Emma S. Barrientos Mexican American Cultural Center
Join the Austin Area Jazz Fest for a celebration of music, culture, diversity and the arts. Enjoy entertainment from top-tier local and national jazz musicians, be wowed by talented visual artists and enjoy an extraordinary weekend of live music and fun.
www.austinareajazzfestival.com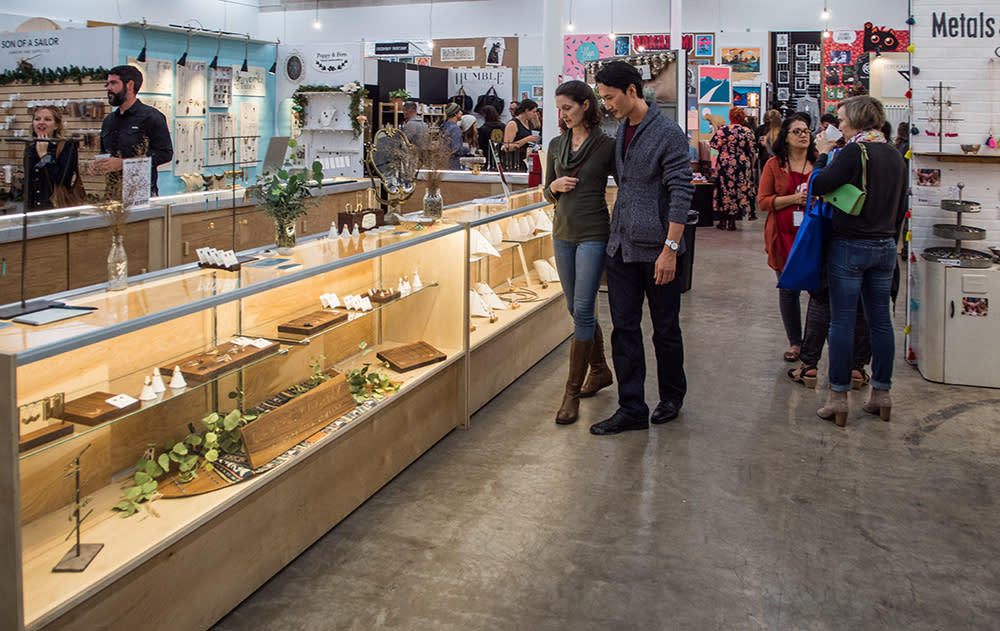 Blue Genie Art Bazaar. Credit Annie Winsett.
TBA
Austin International Drag Fest
Drag Village & Downtown Austin
Once again, Austin will become the center of the drag universe as hundreds of drag artists from all over the world descend upon the city to entertain thousands of drag fans. This is the crème de la crème of the drag world. Each artist will be displaying their greatest talents for your education and entertainment.
www.austindragfest.org
TBA
East Austin Studio Tour
Various Locations
More than 70 east-side studios open their doors for the public's viewing and purchasing pleasure.
www.east.bigmedium.org
TBA
Texas Monthly BBQ Festival
City Terrace at The Long Center
Now in its ninth year, this tasty festival only has four rules: muster as many of Texas' best BBQ joints as possible; have them serve up their specialties, side-by-side; let smoke and sauce fly for five intoxicating hours; and finally, let The People decide who made the best goods.
www.tmbbq.com
TBA
ThunderCloud Subs Turkey Trot
The Long Center
ThunderCloud Subs' annual 5-mile run/1-mile walk is a great way to work up a Thanksgiving-sized appetite. Compete with the best of Austin or bring the kids for a more relaxed holiday jog.
www.thundercloud.com
Canceled
Chuy's Christmas Parade
Congress Avenue
This spirited holiday parade features a procession of giant balloons, marching bands, vintage cars, celebrities and floats to usher in the season of giving. 
www.chuysparade.com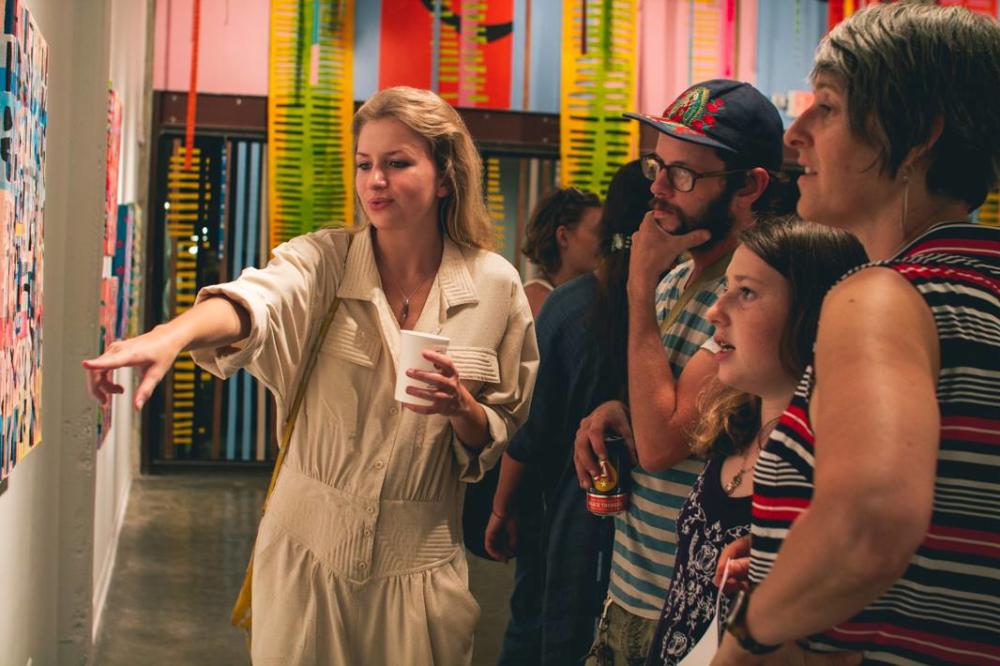 Credit Madeline Harvey.
Canceled
Austin Powwow
Travis County Expo Center
For more than 25 years the Austin Powwow is the largest of its kind in Texas, featuring American Indian dancing, singing, arts & crafts and food.
www.austinpowwow.net
Canceled
Fossil Fest
Old Settler's Heritage Association
Bring the kids to the 29th annual Fossil Fest to meet scientists, dig for fossils, check out specimens from around the world and participate in family-friendly workshops
www.austinpaleo.org
Canceled
MOTOGPTM Grand Prix of The Americas
Circuit of The Americas
MotoGPTM, the pinnacle of all motorcycle World Championships, joins the roster of racing events at the Circuit of The AmericasTM track with a three-day series at the purpose built Grand Prix venue. With the addition of this race, the new circuit is the first North American racing venue to host both two-and four-wheeled World Championship events in one year's time.
www.circuitoftheamericas.com/motogp
Canceled
Wurstfest
New Braunfels, Texas
Here, you'll enjoy good food, music, dancing, exciting carnival rides and games, German, Texan and domestic beer, special events and the finest in Alpine and Bavarian Style Entertainment. It all happens at Wurstfest!
www.wurstfest.com
Canceled
Austin Food + Wine Festival 
Auditorium Shores and Republic Square Park
Pamper your palate in one of the hippest cities in the country at the Austin Food + Wine Festival. Join top chef talent, sommeliers and winemakers from across the nation and Austin's own acclaimed gourmet scene for an indulgent, three-day epicurean adventure unlike any other, topped off with live musical performances.
www.austinfoodandwinefestival.com