Fall is here in Austin, and while the days may still feel warm, the nights have begun to cool off to the perfect temperature for patio dining, outdoor concerts and evening hikes. October is full of exciting events for everyone, from the craft beer enthusiasts and film lovers to the traveling music festival-goers and kiddos looking for some pumpkin patch fun. Here is a selection of some of the top things to do around Austin this month:
10/1/18 -10/31/18
Texas Wine Month
Texas Hill Country
Take a day trip just west of Austin into the Hill Country and venture onto the Texas Wine Trail. Throughout the month of October, many Austin-area vineyards will be celebrating with special events and tastings. Try top Texas wines direct from the makers while enjoying live music, food truck offerings, pairings and more (details dependent on date & location).
www.texaswinetrail.com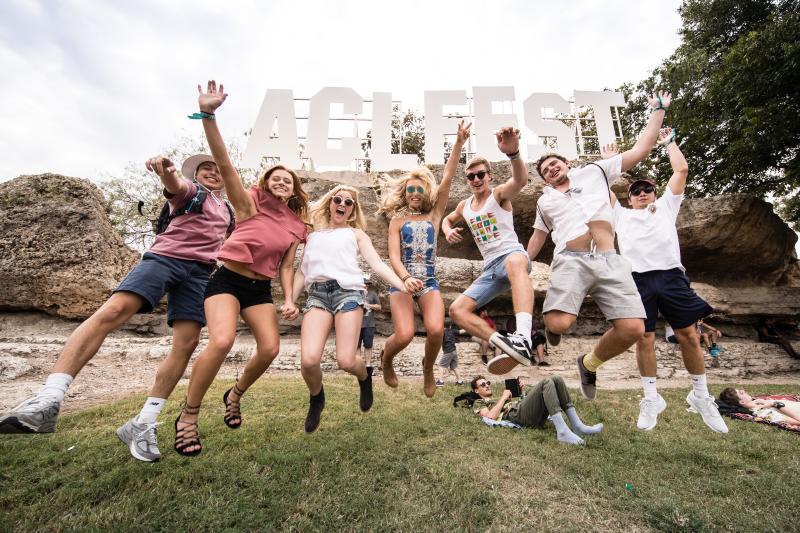 Rock Island at ACL Fest. Credit Julian Bajsel.
10/5/18 - 10/7/18 and 10/12/18 - 10/14/18
Austin City Limits Music Festival
Zilker Park
One of the country's largest celebrations of music, this six-day festival brings the magic of the famed public TV series Austin City Limits outside the studio and into Austin's most beloved park with more than 140 musical acts on eight stages over two weekends.
www.aclfestival.com
10/5/18 - 10/17/18 (Friday & Saturday Only)​
Boo at the Zoo
Austin Zoo
Bring the kids in full costume to Boo at the Zoo (Friday and Saturday nights in October), where they can experience the Austin Zoo in a whole new way: in the dark. Train rides, musical entertainment and unlimited Haunted House visits are also included in the fun.
www.austinzoo.org
10/6/18
Texas Teen Book Festival
St. Edward's University
This free annual festival celebrates the teen reading experience by inviting fans to engage with some of the most popular and critically acclaimed young adult authors in the country. Check out the schedule which is full of panels and signings with some of the best YA authors in the world.
www.texasteenbookfestival.org
10/12/18 - 10/27/18 (Friday & Saturday Only)
Haunted Halloween Trails
Jourdan-Bachman Pioneer Farms
Creepy scarecrows, ghost stories and all things scary will be featured at Pioneer Farms' annual Haunted Halloween Trails festival. The family-friendly spook-tober extravaganza will be open on Friday and Saturday nights, where visitors can choose from three separate spooky trails (fright ratings G, PG & PG-13), enjoy food trucks, dancing in the historic dance hall and more.
www.pioneerfarms.org
10/13/18
Liga MX Friendly: Chivas V Tigres
Dell Diamond
This October, LIGA MX soccer returns to Dell Diamond for the fourth year when the Tigres take on Chivas de Guadalajara! Buy your tickets today for this friendly international match.
www.roundrockexpress.com
10/13/18
Oktoberfest
German Free School
The German-Texan Heritage Society holds this annual festival, featuring live music, food, a biergarten, kid's activities and more at the German Free School.
www.germantexans.org
10/18/18 - 10/20/18
Banger's Oktoberfest
Banger's Sausage House & Beer Garden
This is one of the biggest Oktoberfest celebrations in town, spanning three days (and nights). Eat, drink, dance and play to your heart's desire at this all-out party on Rainey Street.
www.bangersaustin.com
10/19/18 - 10/20/18
Cinema Touching Disability Film Festival & Short Film Competition
Alamo Drafthouse Village
The Coalition of Texans with Disabilities hosts the Cinema Touching Disability Film Festival & Short Film Competition which shines a spotlight on films that positively and accurately represent disability.
www.txdisabilities.org

F1 USGP. Courtesy of Circuit of The Americas.
10/19/18 - 10/21/18
FORMULA 1 United States Grand Prix
Circuit of The Americas
International drivers will be in Austin this October to compete in the Formula 1 United States Grand Prix at the Circuit of The Americas track. This event promises three days of racing, camping, live music events and more - including headlining performances by Justin Timberlake and Stevie Wonder for ticketholders. 
www.circuitoftheamericas.com/f1
10/25/18 - 11/1/18
Austin Film Festival
Paramount Theatre & Various Locations
Recognized as one of the top film festivals in the country, this cinematic event shines the spotlight on both top-billed films and indies alike. 
www.austinfilmfestival.com
10/27/18
Soul Food Truck Festival
Kealing Park
The Greater Austin Black Chamber of Commerce's Soul Food Truck Fest will season up the city's traditional fall festival lineup with 15 central Texas African-American-owned food trucks serving up savory, finger-licking dishes for attendees.
www.soulfoodtruckfest.com
10/27/18
Viva La Vida Festival & Parade
Downtown Austin
Hosted by the Mexic-Arte Museum, Viva La Vida is Austin's largest and longest-running Día de los Muertos (Day of the Dead) festival, and one of the few in the country with a parade.The festival features a Grand Procession, hands-on art activities and artist demos, and a celebration with traditional foods, local artist and retail booths, a low-rider exhibition, live music and performances throughout the day.
www.mexic-artemuseumevents.org
10/27/18 - 10/28/18
Texas Book Festival
Texas State Capitol Building
The Texas Book Festival has evolved into one of the premier literary events in the country and hosts about 250 authors each year. More than 40,000 book lovers of all ages attend the Festival annually, enjoying readings, panel discussions, signings, cooking demonstrations, live music, local food, YA authors, children's activities and exhibiting vendors from across the state.
www.texasbookfestival.org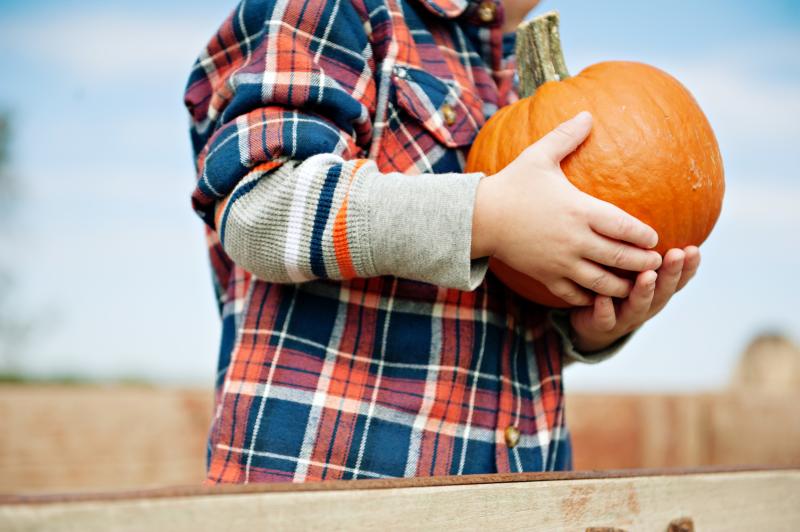 Fall Pumpkin Patch. Credit Barton Hill Farms.
10/28/18
Polkapocalypse!
Elisabet Ney Museum
The fifth annual POLKAPOCALYPSE! will take place at the Elisabet Ney Museum this October. Come dressed as the Chicken Dance Chicken, a Lederhosen-clad zombie, a Día de los Muertos Catrina or whatever suits your fancy and enjoy live polka music and a dance floor, food trucks, a costume contest and tons of free, family-friendly fun.
www.austintexas.gov
10/28/18
Austin Symphony Orchestra Presents: Halloween Children's Concert
The Long Center for the Performing Arts
This concert is a wonderful chance for you to introduce your children to the wonders of live orchestral music and also a great opportunity to wear costumes and have tons of fun. The concert hall will be decorated top to bottom to enhance your little one's concert experience.
www.austinsymphony.org
10/31/18
Texas Fireworks Dia de los Muertos Celebration
Kreig Baseball Field
Light up your Halloween night with pyrotechnics at Kreig Softball Fields, presented by Planet K.
www.planetktexasfireworks.com
Looking for more fall fun this month? Check out our Complete Fall Bucket List, visit the Fall Exhibits or head out to one of this season's top local sports events!