Updated October 8, 2020
Fall is here in Austin, and while the days may still feel warm, the nights have begun to cool off to the perfect temperature for patio dining, outdoor concerts and evening hikes. October is full of exciting events for everyone, from the craft beer enthusiasts and film lovers to the traveling music festival-goers and kiddos looking for some pumpkin patch fun. Here is a selection of some of the top things to do around Austin this month.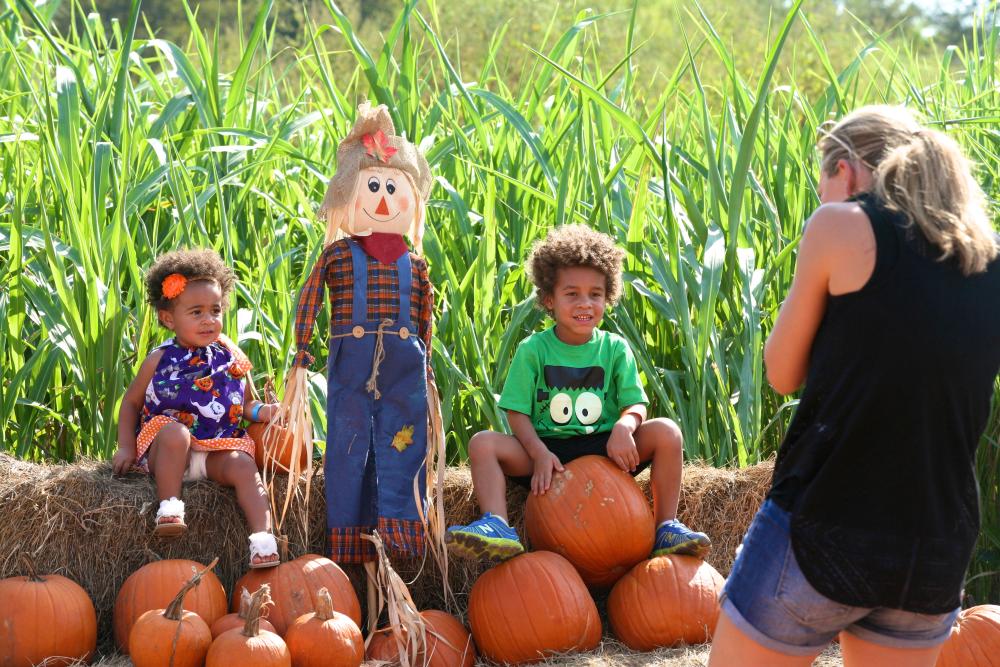 Fall Pumpkin Patch. Credit Barton Hill Farms.
10/1/20 -10/31/20
Texas Wine Month
Texas Hill Country
Take a day trip just west of Austin into the Hill Country and venture onto the Texas Wine Trail. Throughout the month of October, many Austin-area vineyards will be celebrating with special events and tastings. Try top Texas wines direct from the makers while enjoying live music, food truck offerings, pairings and more (details dependent on date & location).
www.texaswinetrail.com
10/4/20 - 10/26/20 (select dates)
Boo at the Zoo
Austin Zoo
Bring the kids in full costume to Boo at the Zoo (Friday and Saturday nights in October), where they can experience the Austin Zoo in a whole new way: in the dark. Train rides, musical entertainment and unlimited Haunted House visits are also included in the fun. Tickets are limited; call 512-288-1490 to make your reservation in advance.
www.austinzoo.org
10/10/20
Oktoberfest
Stubb's Bar-B-Q
The German-Texan Heritage Society holds this annual festival, featuring limited picnic tables by reservation with live music and authentic German food. This year. it'll be the biggest little Oktoberfest around!
www.germantexans.org
10/14/20 - 10/31/20
Art Heist
Stateside Theater
A true crime outdoor and socially distanced walking theatre experience where you become the detective and try to solve history's biggest art heist. Explore downtown Austin while meeting some interesting characters along the way who just may offer a clue or two on your journey.
www.austintheatre.org/art-heist
10/17/20
O. Henry Pun-Off World Championships
Virtual Event
We all know COVID-19 us a pundemic, so the 43rd annual  Pun-Off World Championships has become an online competition. The Pun-Off World Championships this year consists of a virtual competition of punning, done with video submissions, and voted upon by the public online.
www.punoff.com
10/22/20 - 10/29/20
Austin Film Festival
Virtual
Recognized as one of the top film festivals in the country, this cinematic event shines the spotlight on both top-billed films and indies alike. 
www.austinfilmfestival.com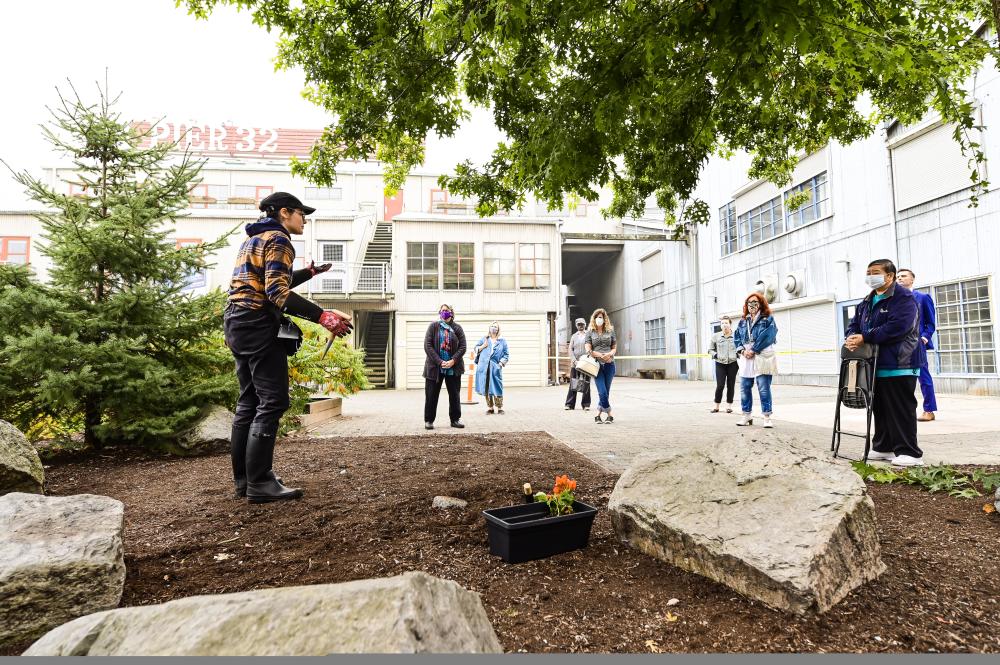 Art Heist. Photo by Diane Smithers.
10/24/20 - 11/1/20
Texas Monthly BBQ Fest: Backyard Edition
City Terrace at The Long Center
The famed festival is returning for 2020 with a new format! Order your BBQ Fest box for a Texas-sized celebration of barbecue in your own backyard
www.texasmonthly.com/events-home/bbq-fest-2020-backyard/
10/25/20
Polkapocalypse!
Virtual Event
The Elisabet Ney Museum's annual POLKAPOCALYPSE! will take place from the comfort of your home this October. Celebrate Oktoberfest, Dia de los Muertos and Halloweeen the Elisabet Ney way with three incredible Polka bands in a fun mix of ethno-various sounds! And this year, do it ONLINE!
www.austintexas.gov
10/31/20 - 11/1/20
Virtual Texas Teen Book Festival
Online Event
This free annual festival celebrates the teen reading experience by inviting fans to engage with some of the most popular and critically acclaimed young adult authors in the country. Check out the schedule which is full of panels and readings from some of the best YA authors in the world.
www.texasteenbookfestival.org
10/31/20 - 11/15/20
Virtual Texas Book Festival
Online Event
The Texas Book Festival has evolved into one of the premier literary events in the country and hosts about 250 authors each year. Tune in to the online festival for two full weeks of programming, including readings, panel discussions, signings, cooking demonstrations, live music, local food, YA authors, children's activities and more.
www.texasbookfestival.org
10/31/20
Austin Symphony Orchestra Presents: Halloween Children's Concert
Virtual Event
This concert is a wonderful chance for you to introduce your children to the wonders of live orchestral music and also a great opportunity to wear costumes and have tons of fun. The concert hall will be decorated top to bottom to enhance your little one's concert experience.
www.austinsymphony.org
Through 11/22/20
The 37th Annual Day of the Dead Exhibition
Mexic-Arte Museum
Hosted by the Mexic-Arte Museum, the long-running annual Día de los Muertos (Day of the Dead) exhibition pays tribute to the tradition that celebrates the return of the dead by their families and friends.
www.mexic-artemuseumevents.org
Looking for more fall fun this month? Check out our Complete Fall Bucket List!