Circuit of The Americas (COTA) is steadily helping Austin become a premier sport destination. This 1,600 acre, multi-purpose venue is getting ready to host its second Formula One World Championship and next year will become with new home to the Summer X Games.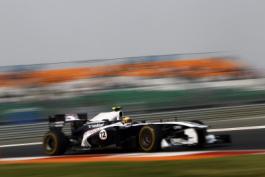 This weekend, Nov. 15-17, Austin will play host to 24 of the fastest circuit racing cars in the world at speeds up to 220 mph. The venue features a 3.4-mile track with room for 120,000 fans from all over the world as they come to watch three full days of racing, live entertainment, VIP parties and much more. Last year, the first Formula One World Championship generated more than 269,000 Austin visitors over the three day event.
Earlier this year, with the help of the Austin Sports Commission, ESPN made the decision to move the 2014-2017 X Games here to Austin, after an 11 year stint in Los Angeles.
To learn more about the track and other races, check out some of the great events happening at COTA after Formula One!
Photo courtesy of Formula 1.