As the temperatures start to drop outside, us warm-blooded Austinites start looking for creative ways to heat things up indoors. I pride myself as a connoisseur of comfort foods no matter what time of year, but the late fall and winter months are where my food recommendations really begin to shine. Here's a comprehensive list of the best cold-weather palette pleasers this side of the Brazos: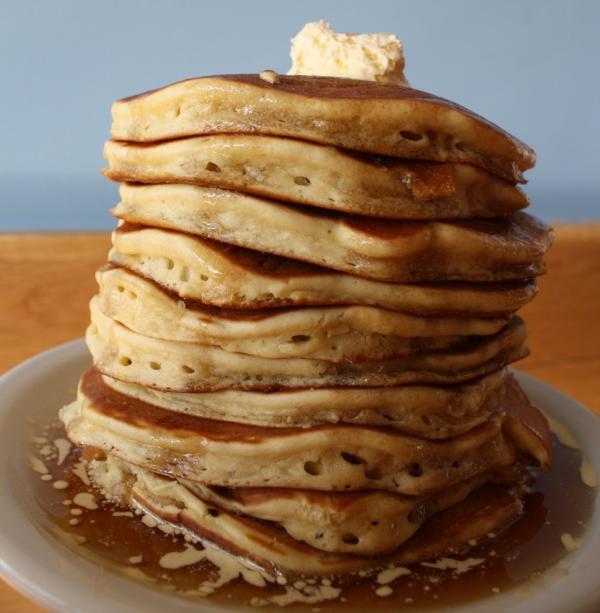 Pancakes from Kerbey Lane Cafe
Kerbey Lane Pancakes. Found in several flavors, these classic cakes are so phenomenal that the mix can even be bought in stores! Visiting Kerbey Lane Cafe and enjoying the hot stack in holiday-esque flavors like gingerbread, is a must do.
Red's Porch Pot Roast. Often featured for their extensive porches and summer taco and burger combos, I have long doted Red's as the creator of some of the best slow cooked beef I have ever tasted. Served with a side of green beans, smashed potatoes and brown gravy sauce, there will most likely not be room for dessert.
Second Bar + Kitchen Chicken Fried Steak. If you're looking for a way to stealthily consume a hearty meal with a more polite crowd, this is one of the best takes on the southern meal I've found in the city. Served with green beans and warm golden potatoes, this steak becomes phenomenal with its uniquely spiced gravy. For a lighter take on a warm meal, check out the Pepperoni Soup, otherwise known as pizza in a cup.
Hyde Park Bar and Grill Pork & Mac. There is nothing more warming than a serving of gooey cheese and noodles, and this establishment does not disappoint! A creamy pasta served with slow roasted pork and pickled and stewed peppers, this hearty meal will make you happy, and leave you excited for the guaranteed leftovers.
Check out these Austin establishments (and more) the next time your toes are cold, and you're guaranteed for a delicious treat! Wheres your favorite #TrueAustin place to eat?