Austin has become synonymous with breakfast tacos, watering holes (for drinking or swimming) and our obsession with patios. Triple-digit temperatures may slow us down, but never stop us from rounding up human and furry troops for ice-cold local craft beers, juicy burgers and ooey-gooey queso and the simple pleasures of fresh air, friends and frosés. Get in on the goodness at one of Austin's best (and locals-approved) patio bars.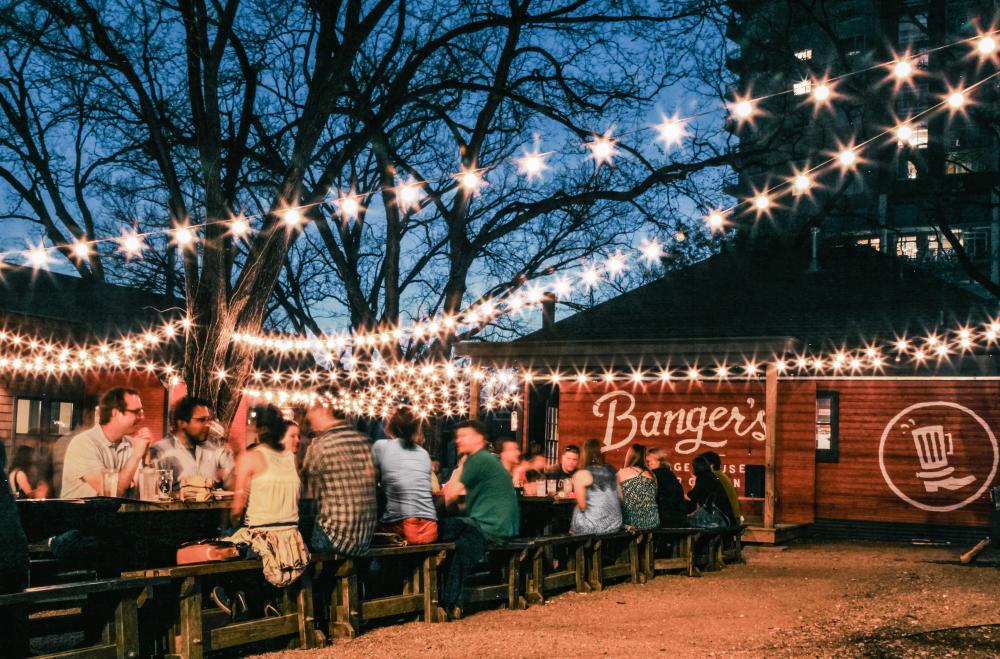 Courtesy of Banger's.
The universal appeal of their German-inspired comfort food and a jaw-dropping selection of over 120 beers have earned Banger's the honor of being Rainey Street's most bumpin' venue. Channel Oktoberfest any month of the year--bring your crew to the massive dog-friendly patio and grab a seat at one of the many communal tables for a beer-drinking, sausage-eating good time.
Available for dine-in and takeout: toasttab.com/bangers-sausage-house-beer-garden/v3 
When you're craving a chill patio destination as much as you're craving margaritas and micheladas, La Holly is the obvious choice. The Eastside cantina has an amply-sized patio (with plenty of fans!), a solid cocktail menu, a curated selection of mezcals and a taco truck courtesy of Taco Flats.
Available for dine-in and takeout: (512) 215-9949 or toasttab.com/cantina-holly/v3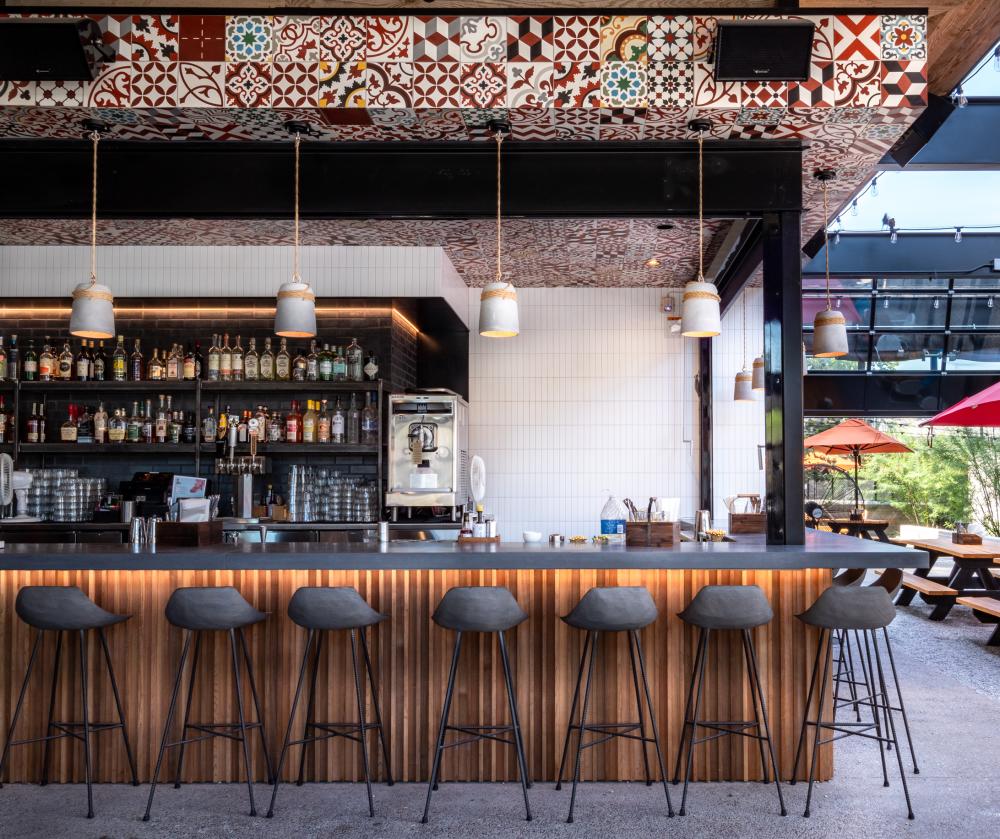 Lefty's Brick Bar. Credit Brittany Bosworth
Grab a frozen cocktail and a "sammich" at Lefty's Brick Bar, the laid-back, street-level patio bar located in the heart of East Sixth Street. Lefty's is completely open-air, so your happy hour hangs just might turn into stargazing and sips. 
Available for dine-in and takeout: toasttab.com/leftys-brick-bar/v3
Kitty Cohen's is the Eastside patio bar that drips with '60s-era Palm Springs retro-cool, from the flamingo wallpaper to the dipping pool and tropical plant perimeter. Enjoy a frosty frosé or the very-shareable Key Party punch, served in a crystal punchbowl, of course.
Available for dine-in and to-go orders can be placed inside.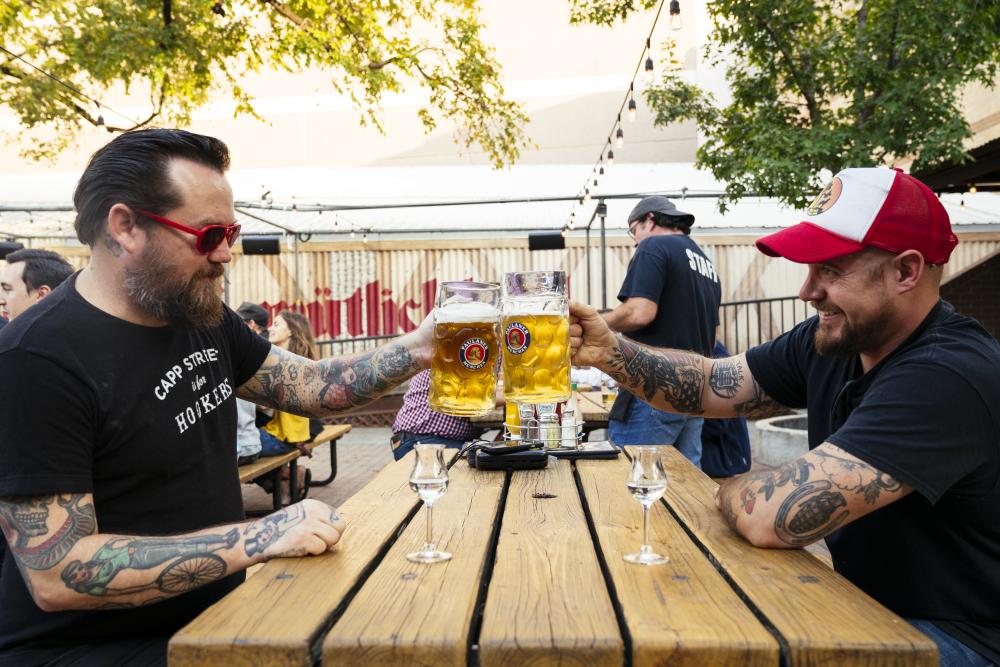 Courtesy of Scholz Garten.
For a taste of (very) old school Austin, head over to German Biergarten and local institution, Scholz Garten. Established in 1866 as a meeting place for Austin's German community, Scholz Garden is also a hotspot for politicos and a favorite gathering place for UT Football fans.
Available for dine-in and curbside pickup: (512) 474-1958 or scholzgarten.com
Hold Out Brewing
You don't need to leave city limits for tasty craft beer and a killer burger. Hold Out Brewing is the new brewery from the folks behind Austin favorites, Better Half (located next door), Wright Brother's Brew & Brew, and Little Brother Bar. Try a crisp pale ale or fall-friendly dry-hopped porter.
Available for dine-in, reservations and takeout: toasttab.com/hold-out-brewing/v3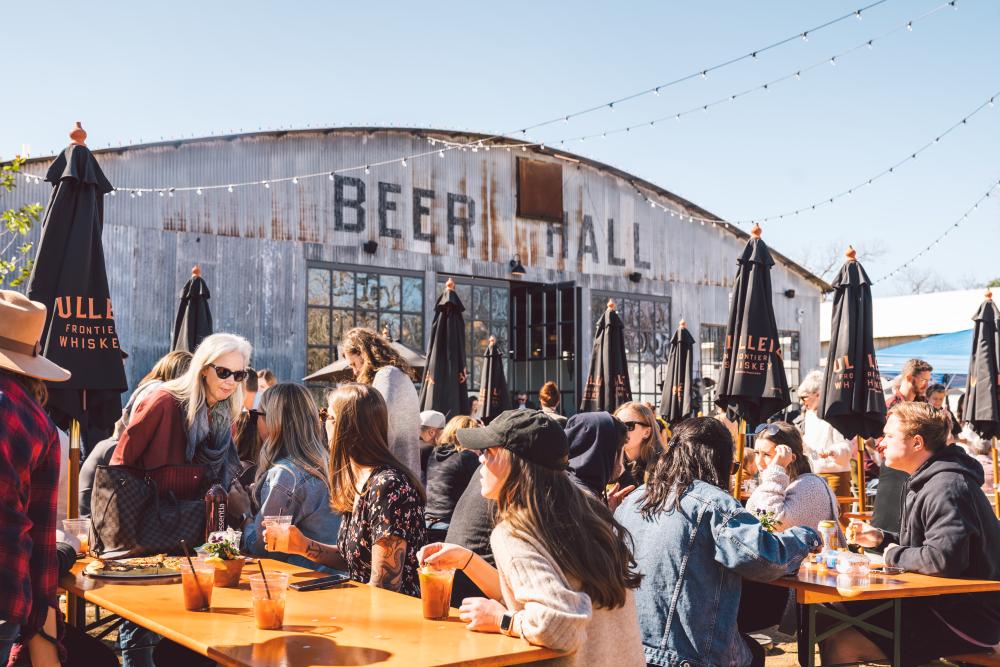 Central Machine Works Beer Hall. Credit Jenna Krackenberger.
Central Machine Works, the hip Eastside brewery, beer garden, and live music venue, is a sprawling space with lots (and lots) of indoor and patio seating. Forged from the bones of a former machine shop, Central Machine Works is a conversation piece as well as, probably, the best patio in town. 
Available for dine-in and reservations and takeout: (512) 220-2340
Whether your go-to cocktail is a 14-ingredient work of art or a Tito's-and-Topo, Whisler's is a top pick for cocktails and people-watching on the patio. Whisler's has a prime location in Austin's uber-hip Eastside but it's the talented bar staff (who painstakingly develop cocktail menus seasonally) who are the real stars.
Available for dine-in and takeout: whislers.e-tab.com/whislersaustin
Idle Hands is bringing all the island vibes to Rainey Street, slinging Little Havan-inspired cocktails made to classic standards. Sip on a boozy Mai Tai, frozen piña colada, or cheeky Banana Hammock on the spacious string light-illuminated patio complete with retro hanging chairs.
Available for dine-in
Contributed by Anastacia Uriegas.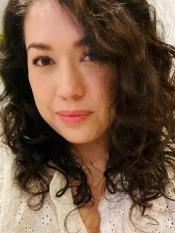 Anastacia Uriegas is an Austin-based freelance writer, designer, and photographer and serves on the board of directors for the Austin Dames d'Escoffier. When she's not exploring natural wines and rare mezcals, she hanging out with her dog babies, Peanut and Olive, who bear a striking resemblance to Ewoks​.