With more than 300 sunny days each year, Austin locals and visitors alike spend plenty of time outdoors. As for the other 65 days, Austin has plenty of ways to make even the dreariest of days memorable, all while staying dry. Don't let the rain keep you inside all day, grab your umbrella and head to these Austin favorites for an exciting day inside.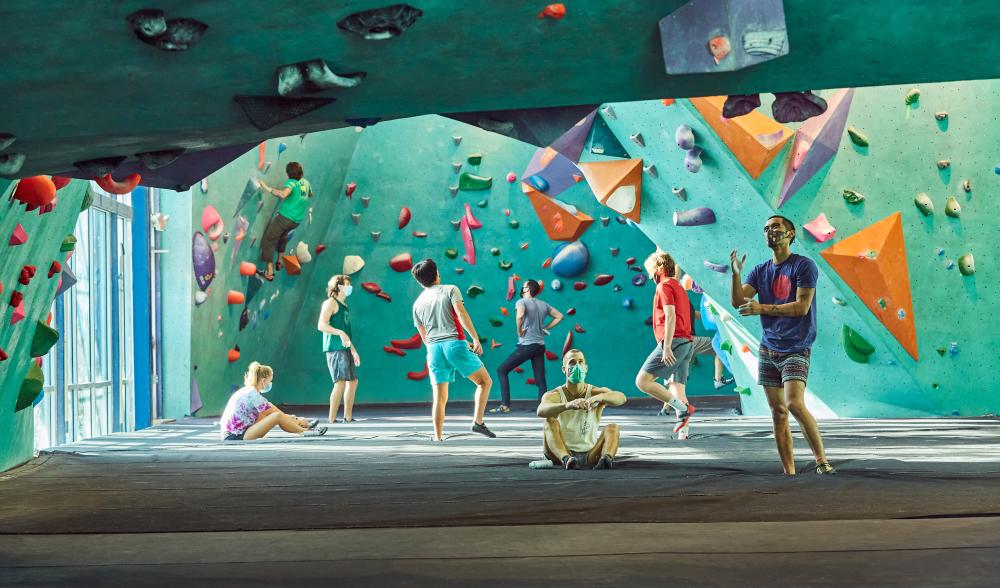 Austin Bouldering Project. Credit Travis Perkins.
Break a Sweat
Austin prides itself on being an active city, and there's no shortage of state-of-the-art facilities to help us get our hearts racing. Its 50,000 square foot facility makes Austin Bouldering Project the world's largest bouldering gym. Complete with climbing classes, a yoga studio, a gym and an upstairs lounge area, it's easy to spend an entire day working out some of the trickier paths laid out at the facility.
Austin is a yogi destination with visitor-friendly studios for all levels sprinkled throughout the city. A favorite among locals and visitors is Black Swan Yoga, with four locations throughout Austin; the donation-based studio bases their classes around a high-energy flow and a music-fueled atmosphere. 
On a nice day, you may get the chance to participate in rowing sports along Lady Bird Lake. When it's raining, head to Ro Fitness for the same exercise indoors. Ro's indoor rowing workouts will challenge your strength and endurance in a welcoming atmosphere. Insider tip: your first class is free, so there's no harm in giving it a try!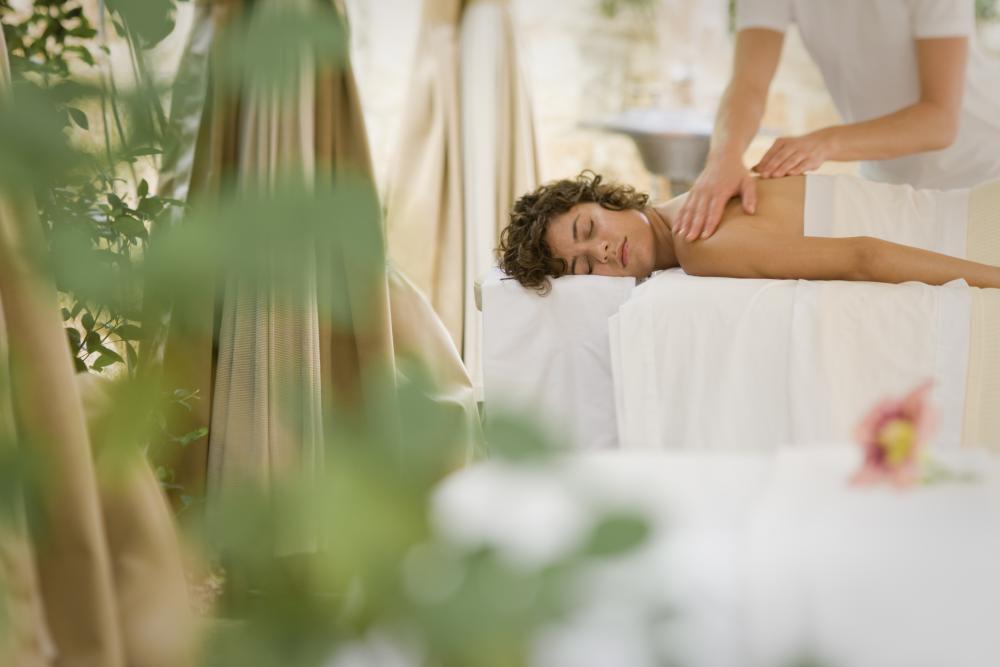 Courtesy of Lake Austin Spa Resort.
Relax the Day Away
Rainy days call for relaxation, and what better way to spend the day than to treat yourself at one of the best spas Texas has to offer? For a full-on spa experience, Lake Austin Spa Resort provides a blend of natural luxury in their serene resort hideaway on Lake Austin, listed as one of the "Top 10 Most Beautiful Lakeside Hotels in the World" by Condé Nast Traveler and one of the "Top 5 US Destination Spas" by Travel + Leisure. Spa treatments range from massages and facials, to nail care specials and body treatments of all sorts.
Located in Downtown Austin is Milk + Honey Spa, where you can unwind in the design-forward lounge while enjoying any of their specially designed services which use all natural and organic ingredients. You'll be greeted by a warm and serene atmosphere before you head off into one of their secluded rooms for a day of bliss! Hanging further north? Viva Day Spa at the Domain is a local favorite and was voted "Best Spa in Austin" by The Austin Chronicle.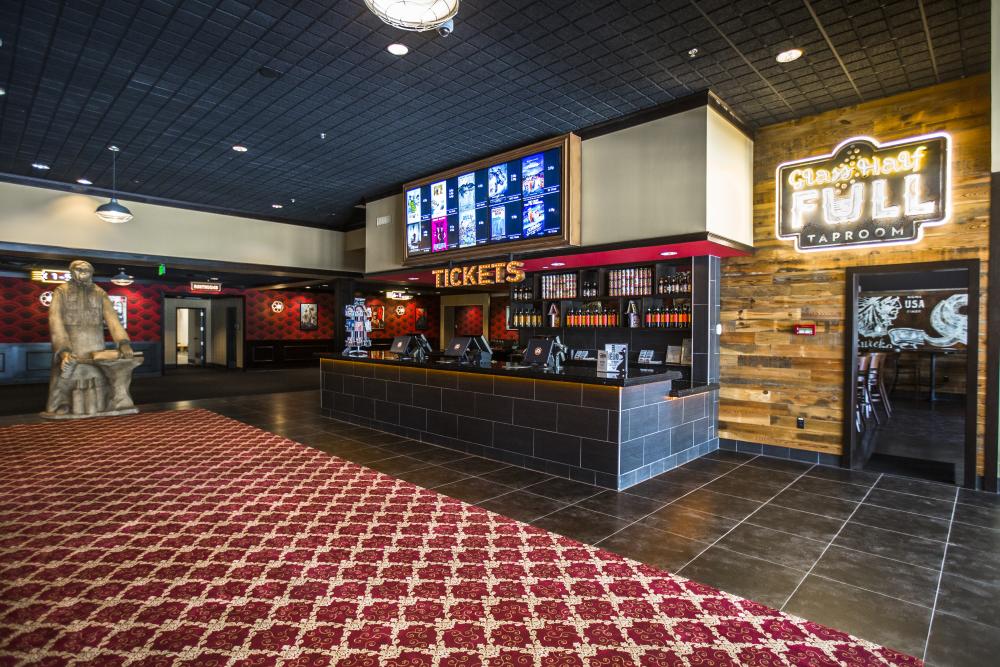 Courtesy of Alamo Drafthouse.
Catch a Movie
What better way to spend a rainy day than by enjoying a movie or two, especially when the movie theater has full food and drink service and plush chairs which make for a great movie-going experience. Alamo Drafthouse is the go-to movie theater for many locals as they pride themselves on maintaining the sacred art of movie watching. Enjoy any of their events, like quote-alongs, classic screenings or a Weird Wednesday fringe genre showings to mix up your movie experience.
If you're more into the indie-film scene, locally owned and operated Violet Crown Cinema screens some of the best independent, documentary and international films available in their four intimate auditoriums. Stop by before the show to grab a cocktail and some dinner in the modernly-styled restaurant, attached to the lobby.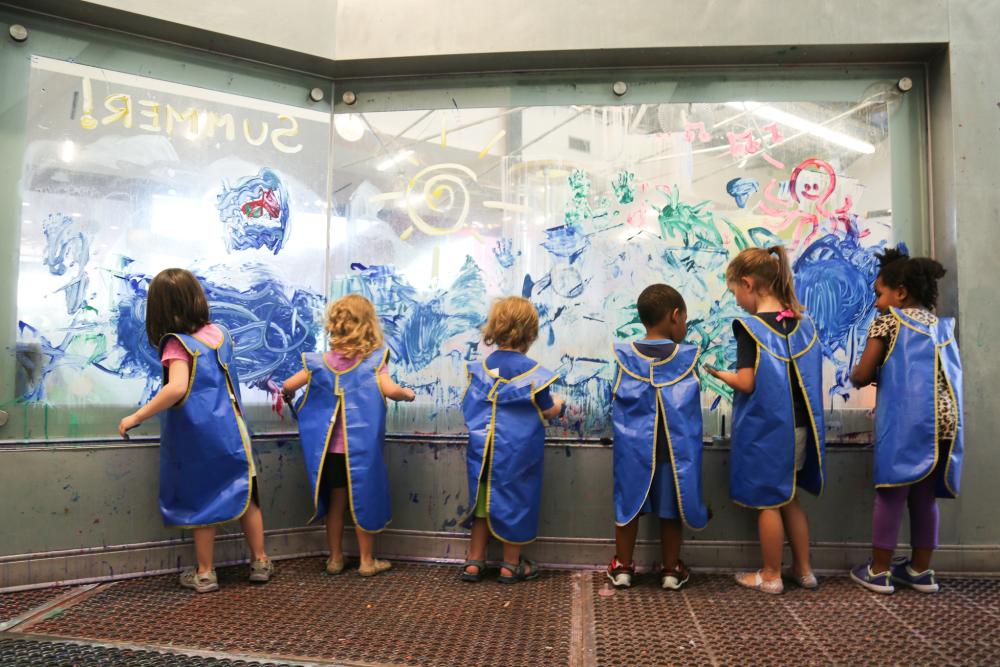 Courtesy of Thinkery.
Explore a Museum
Take advantage of the rainy day and get out to one of the many museums Austin has to offer. Delve into some culture at the Blanton Museum of Art located on the University of Texas campus. Noted as the largest public collection in Central Texas, the Blanton holds nearly 18,000 works from some of art's greatest names. With collections ranging from Italian Renaissance to Modern American, from Goya to Warhol, it's easy to spend an entire day taking in the works on display.
Want to get the kids involved? Take them to Thinkery, the children's museum that focuses on delivering education on science, technology, engineering, art and math in fun and engaging ways. Complete with two floors and 40,000 square feet full of hands-on learning opportunities, activities, exhibits and a futuristic playground, the Thinkery will alleviate some of those rainy-day blues for the kids.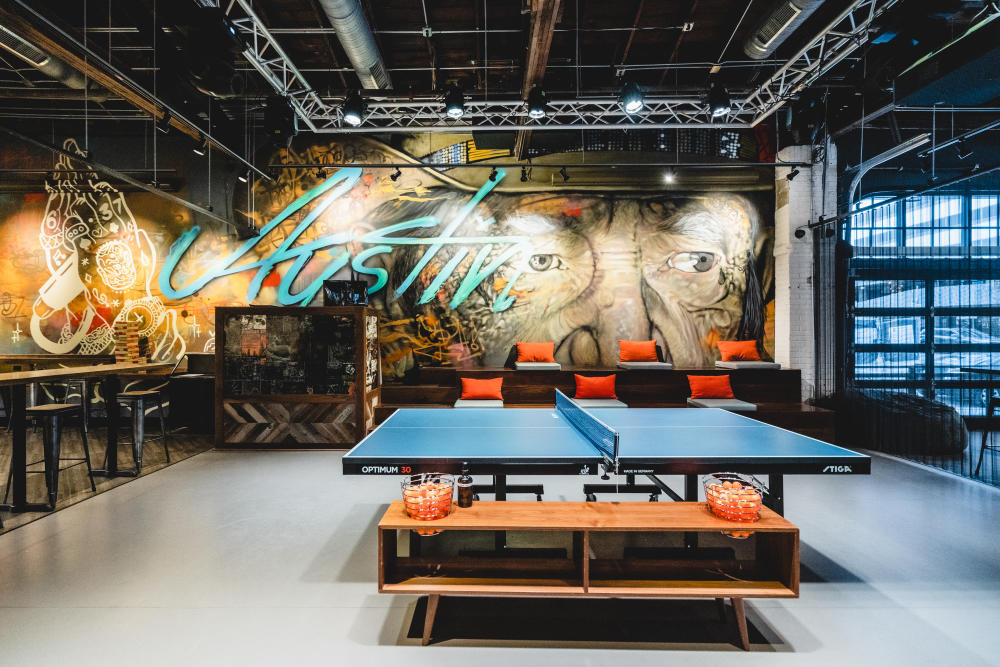 Smash ATX. Credit Jane Yun.
Entertainment for All Ages
If you are looking for a place that will entertain both you and your kids, look no further than these awesome indoor spots. Pinballz Arcade located in North Austin is the perfect escape from the rainy day. At this arcade you can find new game machines as well as classic-style pinball machines. All ages are welcome and it's BYOB for adults. Drop off the kiddos or test your skills at Blazer Tag Adventure Center. Blazer Tag is the largest laser tag arena in Texas with ramps, bridges, towers and multiple tactical advantage points to beat out the competition.
Ready for some entertainment without kids? Reserve a ping pong table at Smash ATX for a one of a kind sports entertainment and nightlife experience. After you've worked up an appetite, order from their elevated menu and specialty cocktails.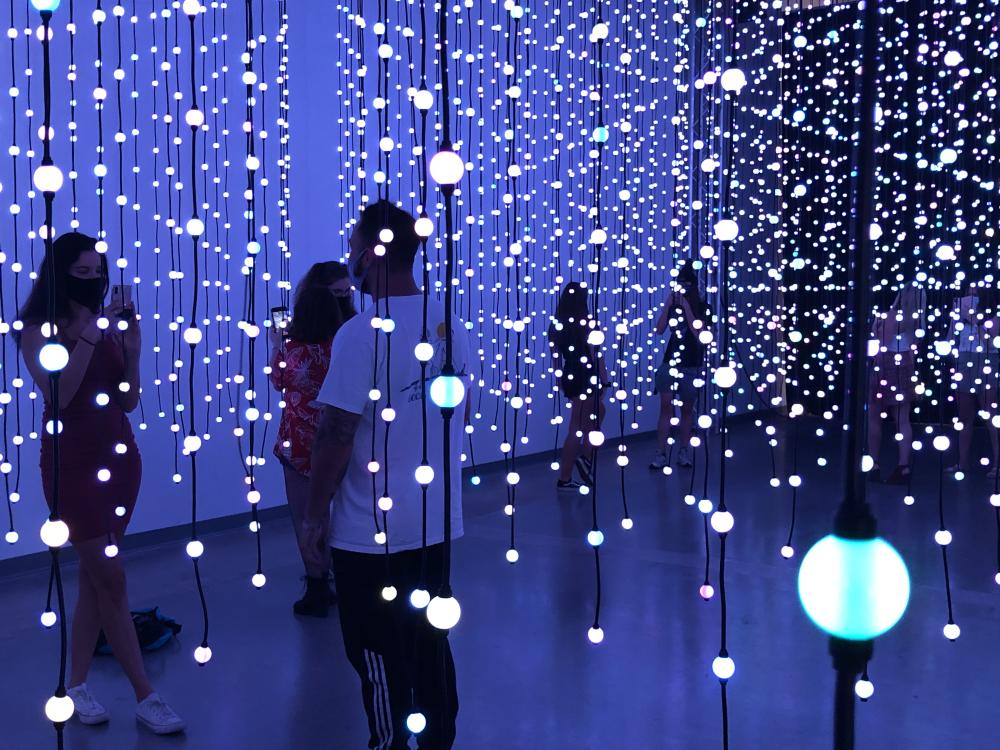 Wonderspaces. Credit Holland Taylor.
Experience Immersive Art
Looking for that Insta-worthy shot? Check out the Museum of Ice Cream at the Domain. This indoor, immersive experience is the perfect getaway from a rainy day. Unleash your inner sweet-tooth at multiple interactive exhibits that focus on the history of ice cream, like the pool of foam sprinkles that guests can dive into! Wonderspaces is another special spot if you are looking for an artsy rainy day hangout. Wonderspaces features a rotating art exhibit that showcases immersive and interactive collections.
In Austin, Texas whether it's rain or shine there is always something new to experience. Whichever activity you choose to do, our team wants to see all your adventures! Be sure to tag @VisitAustinTX and #TrueAustin to share your wonderful experiences.
Contributed by Visit Austin Marketing Intern, Marissa Saenz. Marissa is a Public Relations and Mass Communications student at Texas State University. As a native Texan, she has travelled all over Texas, but still continues to come back to Austin. In her free time she enjoys finding the best local restaurants or huddling up in her room to play video games.