As accessible as streaming your favorite album can be, there's nothing quite like adding an old classic to your vinyl collection or playing a physical record that you've been anticipating from front to back. Austin prides itself on its abundance of brick and mortar record shops and we've lined up the very best locations across town for those looking to satiate your inner music lover.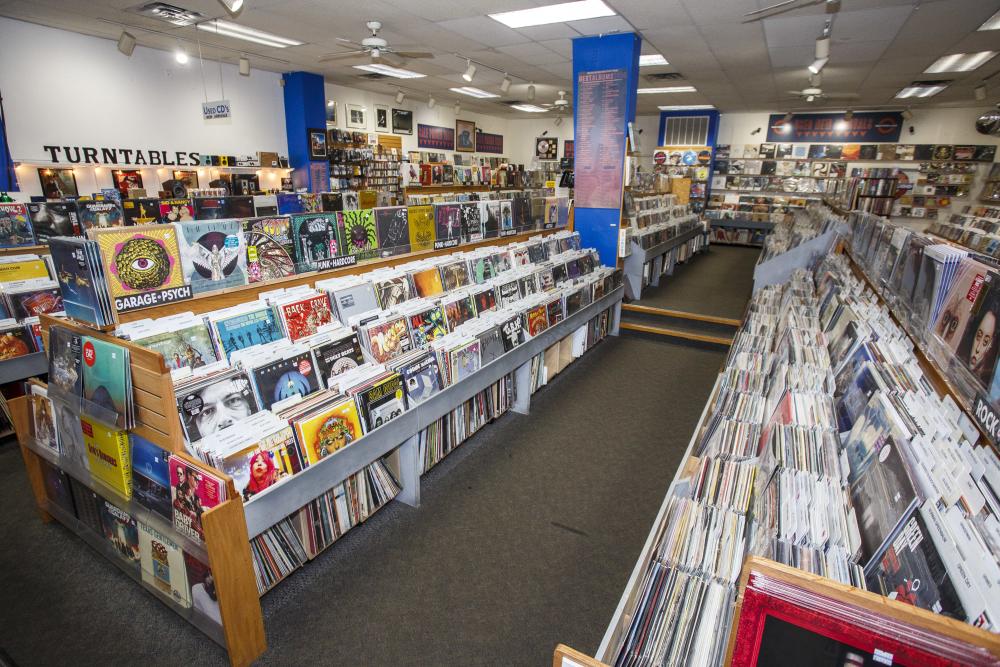 Waterloo Records. Credit Spencer Selvidge.
A hallmark of Austin's music scene after taking home the award for Best Record Store for just shy of four decades, Waterloo Records holds a vast musical library of genres and remains a steadfast home to browse records from Texas musicians. From their staff's handpicked favorites to fresh indie and alternative sounds, there's a little something here for everyone. You can pre-order upcoming records as well as shop their extensive collection in person or online.
Breakaway Records' eastside outlet especially caters to lovers of 50's and 60's garage rock, doo-wop and soul acts. While the mainstay specializes in vinyl, they also carry cassettes, VHS tapes and original artwork. Breakaway Records is offering  in-store shopping and curbside pickup Wednesday-Monday, from 12 p.m. to 5 p.m.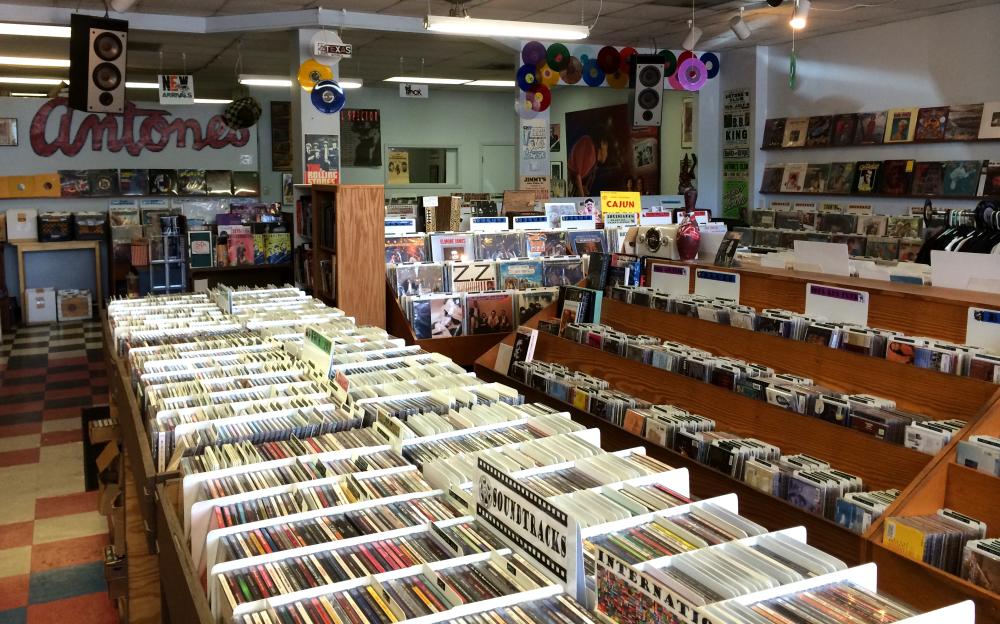 Courtesy of Antone's Record Store.
Opening their doors in 1987 and across the street from Clifford Antone's legendary nightclub, Antone's Record Shop remains in its original location in close proximity to UT campus. Emphasizing jazz and blues artists and equipped with a knowledgeable staff, you can be certain to find some rare and hidden gems for your vinyl collection. Antone's remains open for curbside pickup daily from noon to 6 p.m.
Offering a broad and eclectic selection in South Austin, End of an Ear is frequently highlighted as one of the city's staple for purchasing music. Thoughtfully curated, the store offers both new and used records for affordable prices. While their physical store remains closed, you can shop online with curbside pickup and shipping.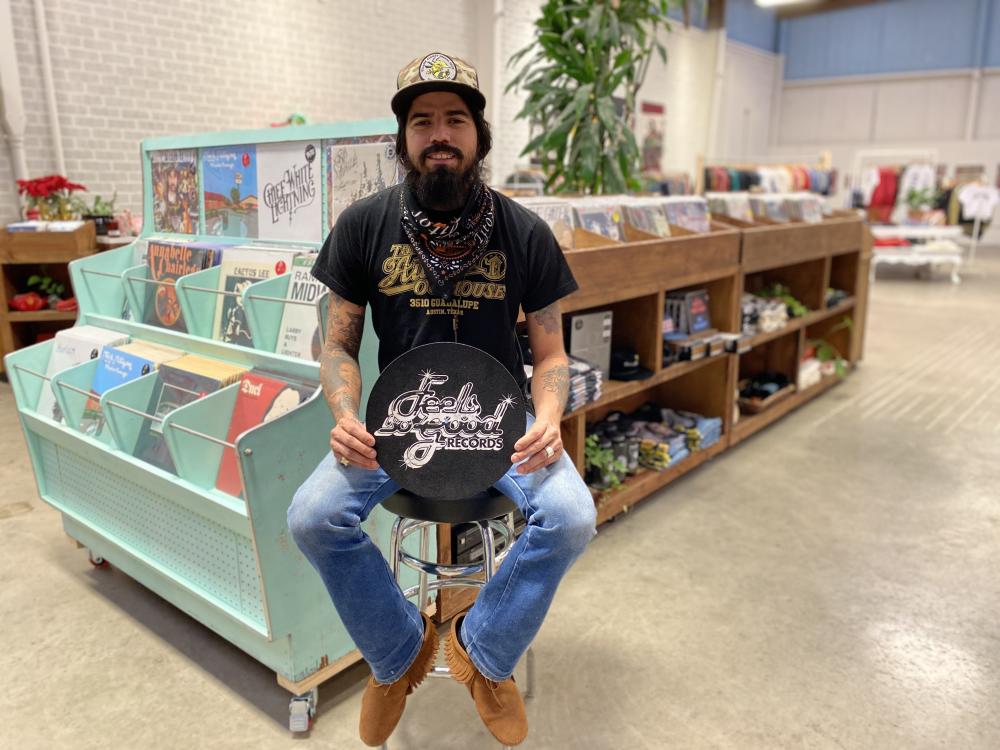 Courtesy of Feels So Good Records.
Located within Fine Southern Gentlemen's screen printing space on the south side of town, Feel So Good Records is primarily filled with garage rock, psychedelic and blues heavy hitters while spotlighting much of Austin's very own talent. They are currently open for in-store shopping Tuesday-Sunday from 2-8 p.m.
A family-owned and -run business for the last 23 years, Out of the Past Collectibles' 2000 square foot space is located in Central Austin. Boasting an impressive record collection, they also sell music and film memorabilia and antiques. They're currently offering in-store appointments as well as near daily sidewalk sales and curbside pickup.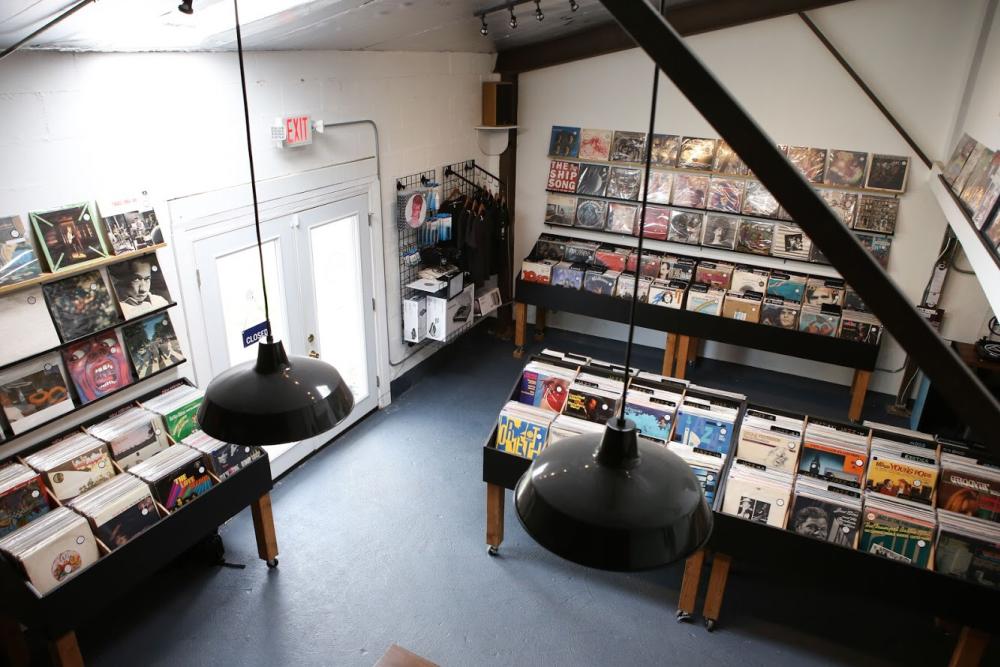 BLK Vinyl. Credit Yvan Nguyen.
Opening their doors in May of 2018, BLK Vinyl is located at the east end of Austin's historic 6th Street. With an immense collection to peruse, the shop places prominence on the owners' love for lounge and exotica, 50's and 60's jazz and 70's psych and garage. You can book a private, in-store shopping experience on Tuesdays and Wednesdays. See website for current walk-in hours.
Based off of Doug Sahm's 1874 album title, Groover's Paradise evokes nostalgic sentiments of the old Austin. Located near scenic Lake Travis, owner Greg Ellis sells a plethora of classic vinyl records as well as posters and music accessories. Open Fridays through Sundays from 1 p.m. to 7 p.m., customers can browse their collection with up to six people inside the shop, with priority for those who call or schedule ahead.
Support local businesses like these and many more during your next visit to Austin.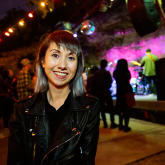 Contributed by Trish Connelly.
Trish Connelly is an Austin booker and promoter at downtown venue Cheer Up Charlies. Going under the moniker The Nothing Song, she primarily works with local and indie touring acts to curate collaborative events on any given night of the week. She also runs her own indie record label and conducts music interviews and reviews for various blog outlets.
Instagram / Twitter / Facebook / Website