While it's a bit chilly outside, there are still 300 days of sunshine each year here in Austin. That's patio weather! One of the best patio views in town is on the south side at Red's Porch.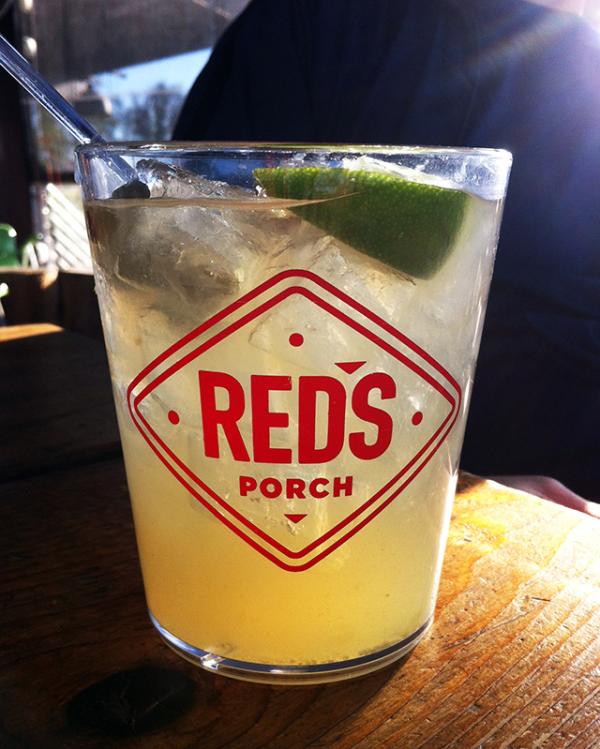 Red's Porch Margarita. Credit Susan Richardson.
Climb the steps to the expansive patio overlooking the hills of west Austin and enjoy one of several Texas-style cocktails during their happy hour from 11 a.m. to 7 p.m. every Monday through Friday. My favorites: the house Texican martini and their house margarita on the rocks.
On the food front, grab an order of fried grit cakes, Red's Queso Con Todo (queso with chopped brisket and guacamole, oh yeah) and the stuffed jalapeno & boudin basket.
If you still have room for more, order the smokey goat burger (deep smoked bacon, fried onions & goat cheese) or the southern chicken fried chicken. And for those with a sweet tooth, split (or don't) a fried snickers.
Open all week for lunch and dinner, or join for brunch on Saturday and Sunday. Be sure to check out their covered and heated porch this season!
Red's Porch 3508 S. Lamar Blvd. Austin, TX 78704