For the outdoor enthusiast or the casual sunbather, Milton Reimer's Ranch is the best of the Texas Hill Country. Located just a quick 30-40 minute drive from downtown Austin, this place feels like a world away!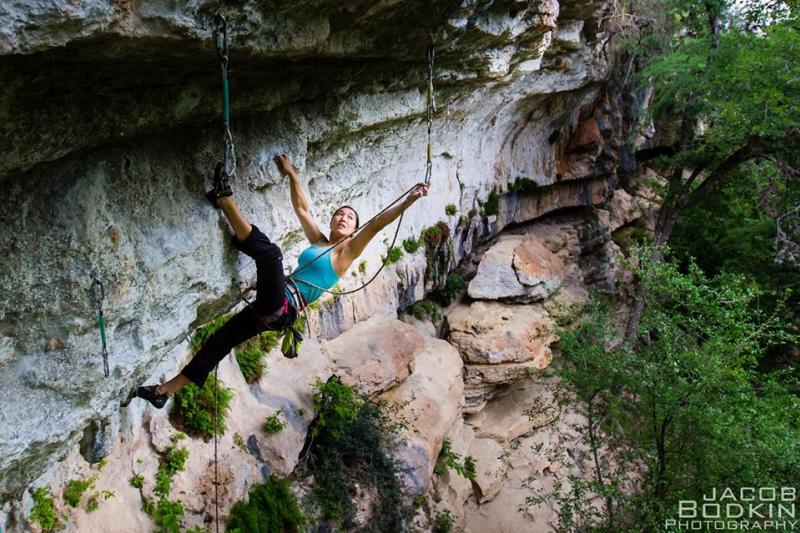 Climbing at Reimers Ranch. Credit Jacob Bodkin.
With more than 500 acres of beautiful trails for strolling, mountain biking or serious hiking, tons of areas for rock climbing (don't forget your gear) and a huge pebble beach for sunbathing or swimming, you could spend weeks exploring this scenic wonderland and all the various areas that encompass this park.
There are all levels of trails - from the casual stroller (and for literal strollers) to the hard core rock climbers - so don't feel intimidated by the word hike. The pebble beach is huge and spans the riverfront so there is plenty of room for playing or finding your own secluded spot for an afternoon nap. The water is slow moving and shallow; perfect for floating and splashing around with little ones. There is also a parking lot and sidewalk path near the beach for easier access. Up the various trails are small waterfalls, lush greenery and rock formations of all sizes to explore- even caves!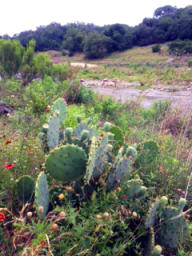 The park is kid, picnic and dog friendly and has restroom facilities at the head of the trail(s). The parks entry fee is $10 per vehicle, and very well worth it, in my opinion!
If you plan to frequent Austin parks, you can purchase an annual entrance permit for $100 here, which will grant you access to any one of the amazing parks in and around town.
What's your favorite outdoor spot in Austin? Share your best pictures on Instagram or Twitter  @VisitAustinTX!
Photo and article contributed by Kristen Maurel.