Whether its a date night under string lights or a sunny alfresco outing – no Austin experience is complete without enjoying the city's many outdoor dining options. Our top picks range from dog-friendly to treehouse-like to sleek and architecturally-impressive. Which open-air adventure will you choose?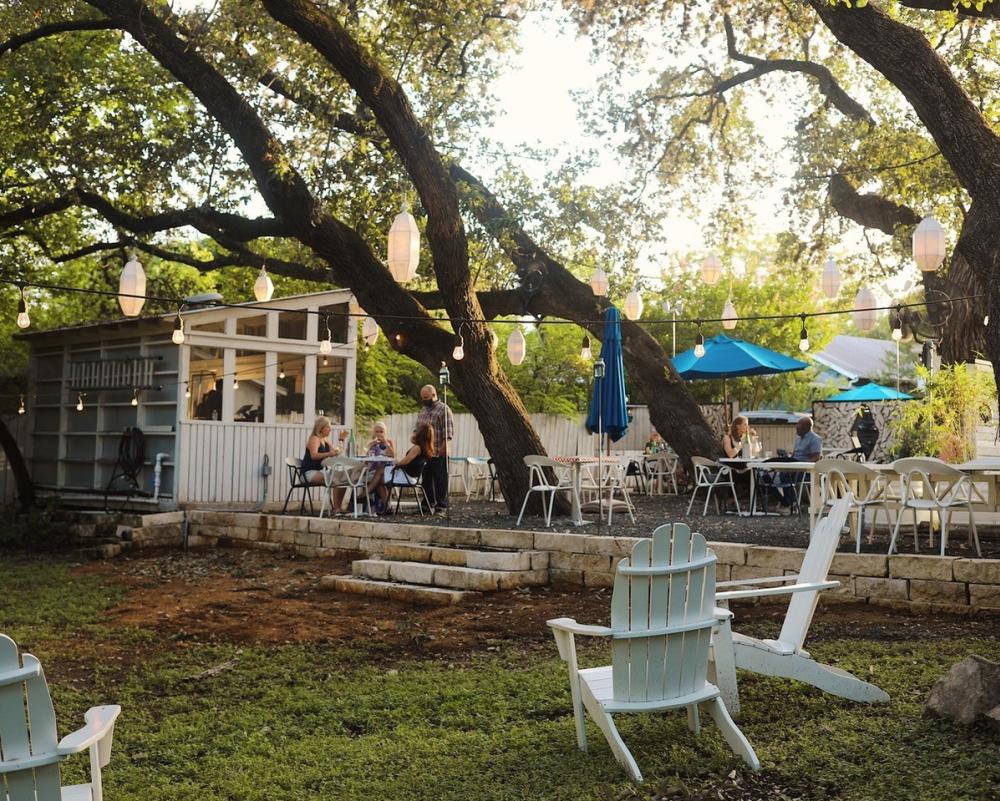 Lenoir. Credit Gabby Phi.
With its string lights, hanging lanterns and majestic 500-year-old oak tree providing canopy, it's fair to say that Lenoir's Wine Garden is pretty dreamy. The always-changing menu of small and large plates is designed around "hot weather food"; think acidic, citrusy, brothy, spicy and light on butter, cream and gluten. Ask for a wine recommendation from the knowledgeable staff!
Available for dine-in, reservations and takeout: app.upserve.com/s/lenoir-austin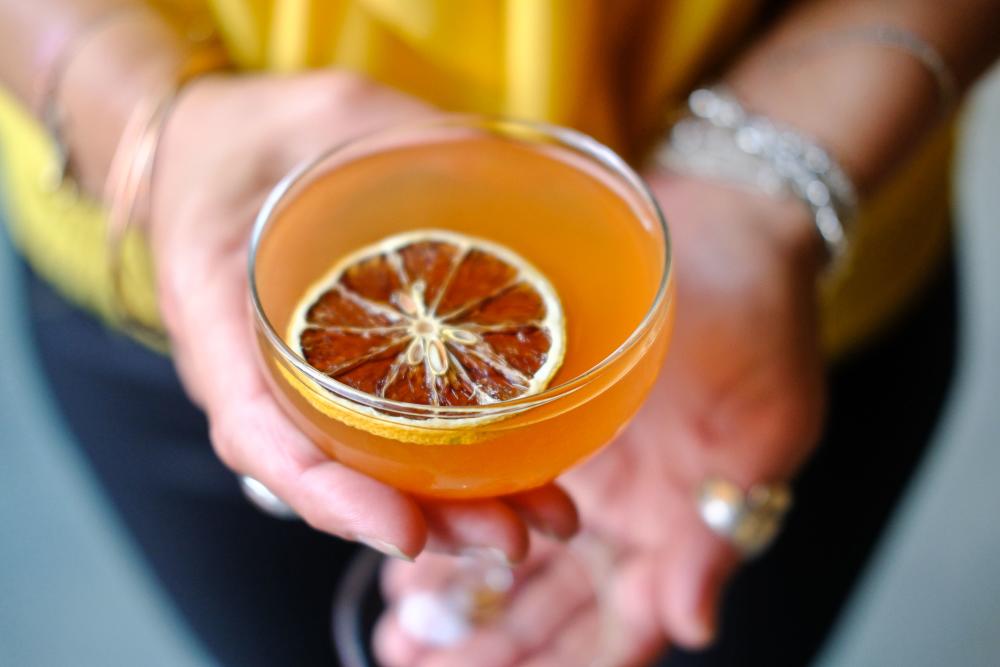 ​Oseyo. Credit Carli Rene, Inkedfingers.
Korean-American eatery Oseyo serves a mix of traditional and re-imagined dishes in a warm, rustic-yet-modern interior space and cozy courtyard. Dine under a fringed-umbrella in the plant-filled courtyard or happy hour drinks and small bites in the more casual lounge area. 
Available for dine-in, reservations and takeout: (512) 368-5700 or toasttab.com/oseyo-restaurant/v3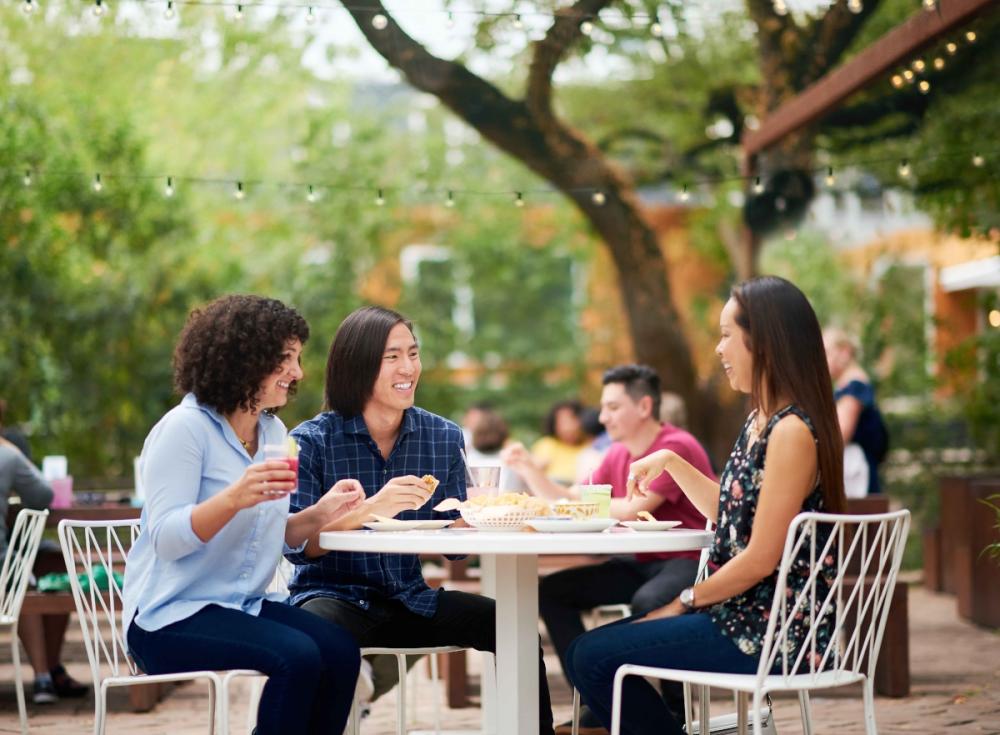 Fresa's. Credit Nick Simonite.
Fresa's South First is a favorite for its shady, spacious patio, sneaky margaritas and modern take on wood-grilled Mexican food. Grab a table under the towering oaks with Fresa's loaded queso and signature wood-grilled chicken, served family-style with all the fixings.
Available for dine-in, reservations and takeout: toasttab.com/fresassouthfirst/v3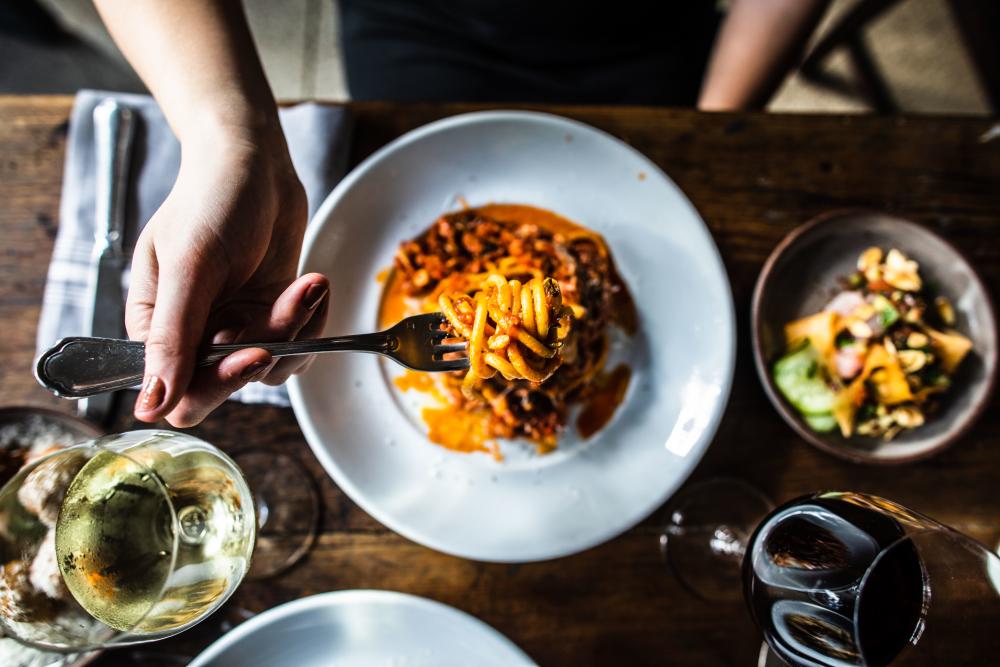 Courtesy of Olive & June.
Olive & June has multiple levels and, at the heart, a courtyard designed around the ancient resident oak tree that provides respite from the sun during the day and an illuminated canopy at night. Olive & June is known for refined takes on rustic dishes like linguini with clams and chicken saltimbocca served with Italian wine, of course.
Available for dine-in, reservations and takeout (Tue-Sat): oliveandjune-austin.com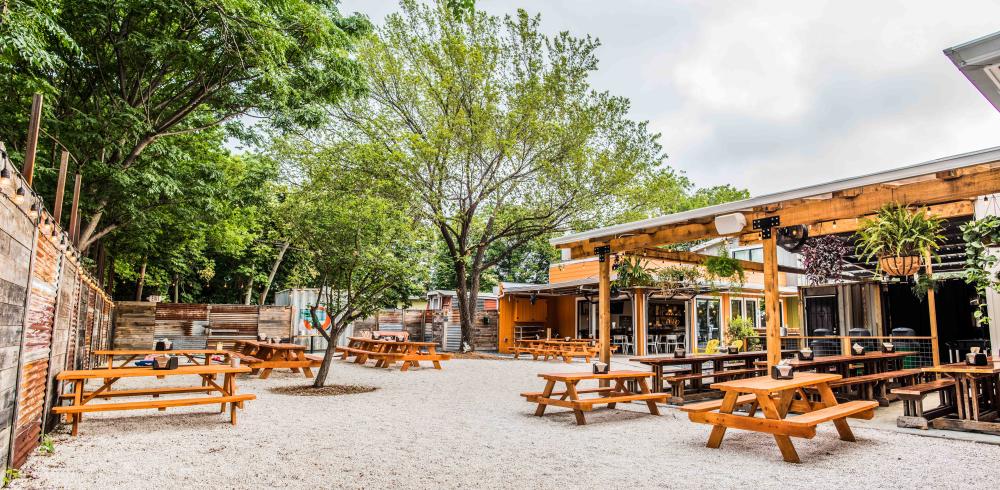 Sour Duck. Credit Richard Casteel.
Are you looking for a casual (kid-, dog- and flip-flop-friendly) restaurant patio? Look no further than Sour Duck Market, the open-air bakery/restaurant/bar with plenty of picnic tables. Grab fresh pastries and bread, sandwiches, coffee, even cocktails - all scratch-made from local ingredients.
Available for dine-in and takeout: toasttab.com/sour-duck/v3#!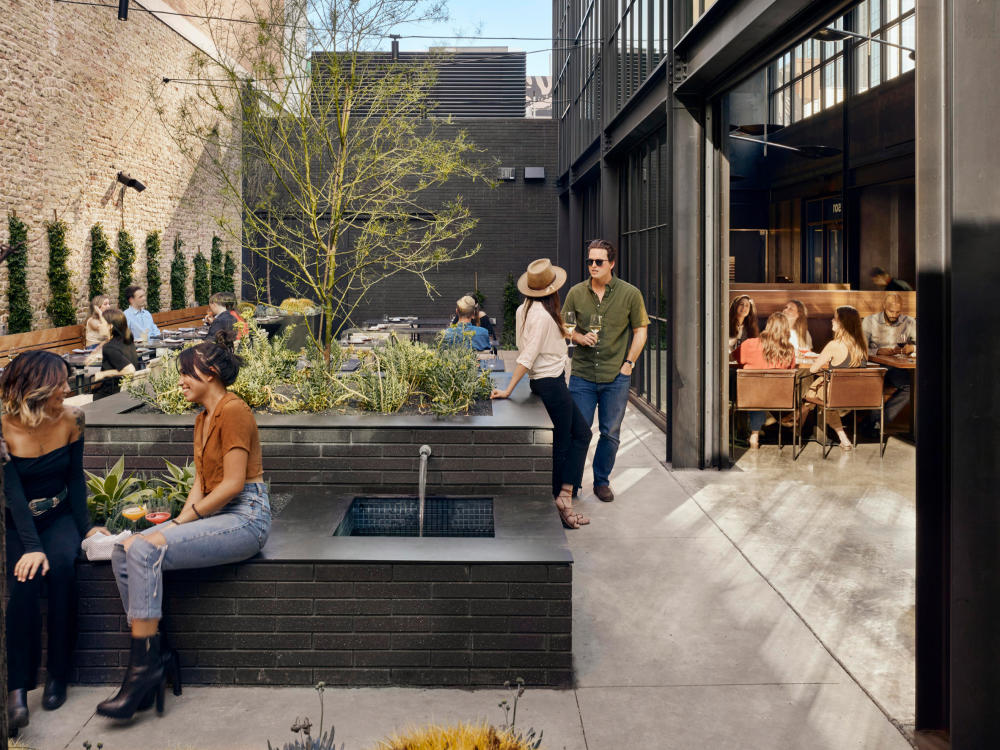 Comedor. Credit Casey Dunn.
The patio of downtown's modern Mexican restaurant Comedor is actually a courtyard nestled between the sleek restaurant and the neighboring building. Dig into dishes like the yellowfin tuna in a spicy Texas citrus and watermelon aguachile, and the IG-worthy bone marrow tacos with a Comedor margarita. 
Available for dine-in, reservations and takeout: toasttab.com/comedor-online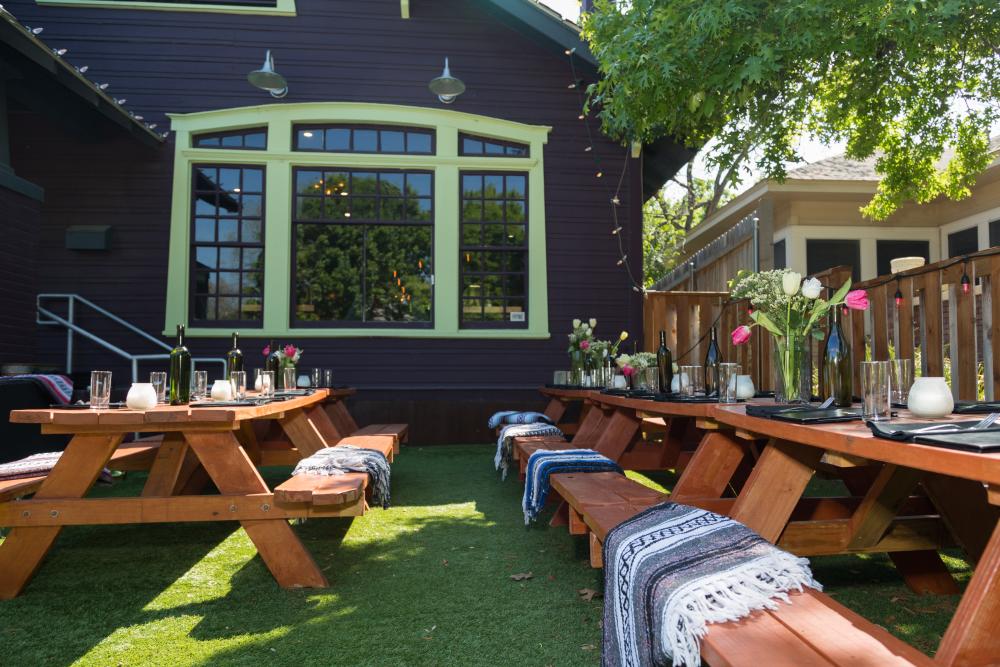 Nightcap. Credit Kristyn Miller.
Hanging out at Nightcap feels like you're at a friend's house and that friend not only went to culinary school but stirs up a mean Old Fashioned. Grab a seat at a picnic table or along the bungalow's wrap-around porch before ordering the aforementioned mean Old Fashioned and food from Nightcap's always-changing menu of New American favorites.  
Available for dine-in, reservations and takeout: opentable.com/restaurant/takeout/189661
Contributed by Anastacia Uriegas.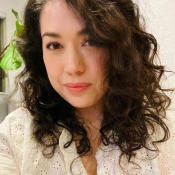 Anastacia Uriegas is an Austin-based freelance writer, designer, and photographer and serves on the board of directors for the Austin Dames d'Escoffier. When she's not exploring natural wines and rare mezcals, she hanging out with her dog babies, Peanut and Olive, who bear a striking resemblance to Ewoks​.