The holiday season is headed this way, and it's never too early to get ahead on the game. Shop local at Austin's beloved boutiques, such asParts & Labourfor Texan-built T-shirts and baby onesies;Toy Joyfor nostalgic playthings; uncommon hip gifts atWanderland; andA-Town Boutique's goods by 100+ local creatives (think wood cake toppers, apothecary items and stitched wine totes).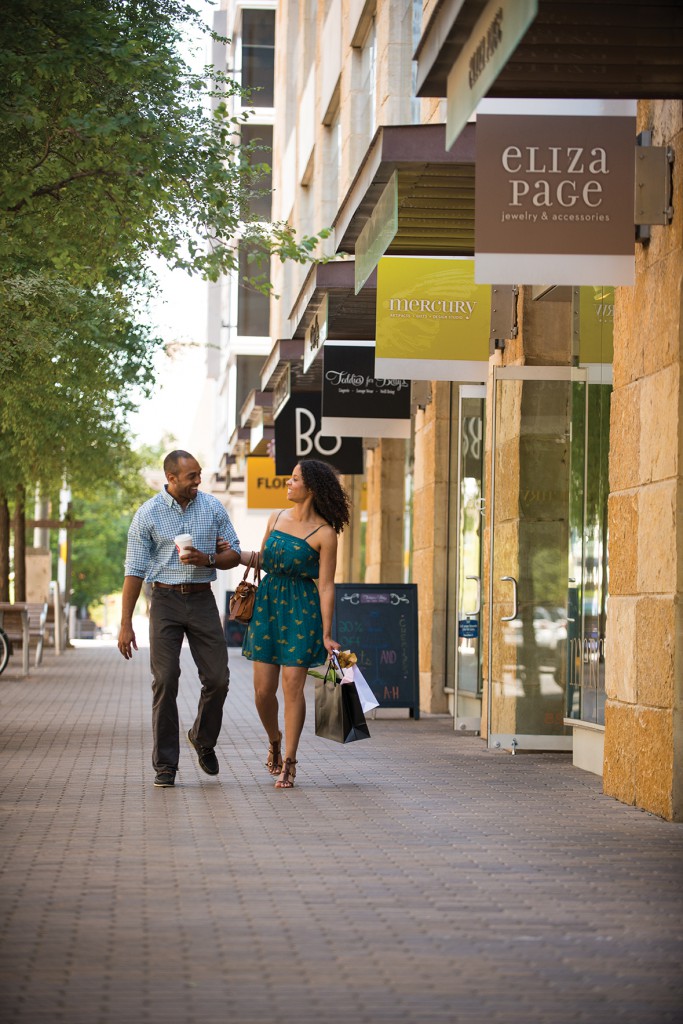 Styles are born here and there's an abundance of hot spots for light-years-ahead-of-the-trend frocks and jewelry. Flip through vintage and consignment clothing and try on artisan shoes at
Restyle
,
New Bohemia
and
Feathers Boutique
.
Get lost in a word of jewelry - wedding, handcrafted, custom designer collections and more - atEliza Pageand jumpsuits, Austin-made maxi dresses and the latest heels, wedges and shortie boots atStella Says Go. Guys update their modern to classic styles atStag Provisions for Menand snag sleek blazers and button-downs atService Menswear.
All walks will love the handmade kicks and western wear atAllen's Bootsand coveted international labels atBy George, named one of the country's Top Ten Boutiques by Lucky Magazine.
Seek out locally produced home goods atSERVEandBreed & Co.,where you'll find kitchenware and garden goodies and wonder how you ever lived without.
Relaxed, town-square-strolling unfolds atThe Domainwith 700,000 square feet of restaurants and haute couture, including Tiffany and Co. and Louis Vuitton. ShopThe Arboretum's Pottery Barn and Z Gallerie, then break for bites at Cheesecake Factory and some rejuve time at AZIZ Salon and Day Spa.
Nearby outlet shopping is a terrific way to score up to 65 percent off on designer brands. Stock up on Gap, J. Crew and Kate Spade atSan Marcos Premium Outletsand hitRound Rock Premium Outletsfor steep discounts at Michael Kors and Burberry.
Ultimate pre-holiday buying fests take place at local fairs and markets. Make a weekend of it at the free and super family-friendlyViolet Crown Arts FestivalDec. 6-7. Meet area sculptors, potters, fiber artists, painters, jewelers and more as you browse their wisely crafted wares.
TheCherrywood Art Fair, Dec. 13-14, pairs shopping with all-day family activities and live music. Who's who of Austin artists will be there showcasing award-winning funky furniture, shiny accessories, pottery and amazing art you won't find anywhere else.
Celebrate everything Austin with some stylish merch. Our Austin Visitor Center and Gift Shop, located at 602. E. 4th Street, offers unique local items by Texas and Austin artists, as well as Austin Live Music Capital of the Worldbranded merchandise.
Happy shopping!