Late summer in Austin, Texas is all about sunny days and festival season - from music to film to comedy and more. Relax like a local this September by hitting the lake for an afternoon of paddle boarding before posting up on a patio with a refreshing local beer in one hand and the sound of a local artist in the background. If you're looking for a little more action as the days and nights cool off, check out these late-summer events & festivals:
Through 9/13/18
Unplugged at The Grove
Shady Grove
Join locals under the shade of the tall pecan grove for Austin-inspired home-cooking, cocktails, sunshine and unplugged performances by some of Austin's hottest live acts.
www.theshadygrove.com
8/23/18 - 9/9/18
International Music Festival
George Washington Carver Museum and Cultural Center
Don't miss the Texas Music Museum's 8th International Music Festival at the George Washington Carver Museum and Cultural Center. The festival features a diverse set of accomplished Texas musicians, dancers and groups who perform authentic international–specific music/dance. Performances will include distinctive traditional instruments and promotes appreciation of the music from many cultures that are now part of the Austin ethnic fabric.
www.texasmusicmuseum.org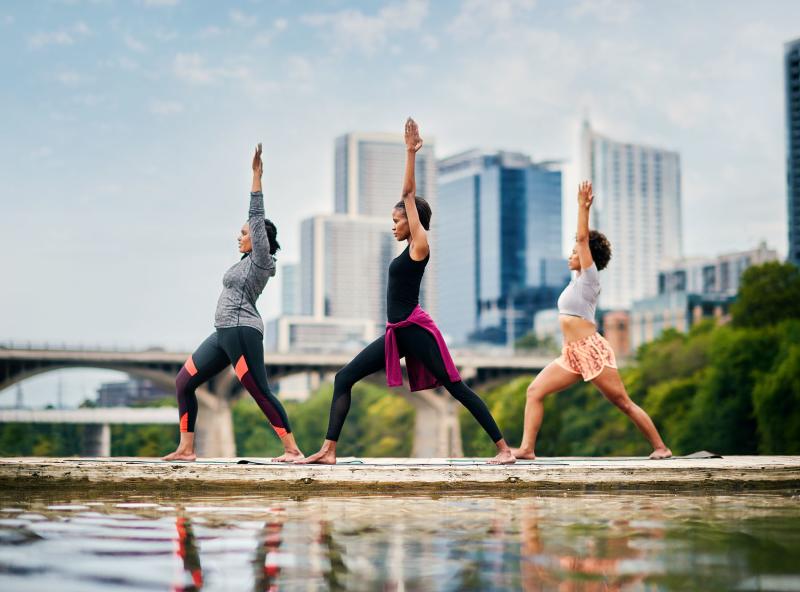 Yoga at Lady Bird Lake. Credit Nick Simonite.
9/1/18
The District Cultural Arts Fest
Six Square
The District Cultural Arts Fest is an exciting celebration that honors the rich legacy and cultural contributions of Central Texas' Black community. Join Six Square, Austin's Black Cultural District, as they continue creating a nexus of thriving Black arts and culture in East Austin.
www.sixsquare.org
9/3/18
Free Day of Yoga 
Various Locations 
All day long, participating studios across the Austin area offer free classes as an opportunity for every age and fitness level. 
www.freedayofyoga.com
9/6/18 - 9/9/18
All Genders, Lifestyles and Identities Film Festival (aGLIFF)
Various Locations
aGLIFF is the oldest and largest gay and lesbian film fest in the Southwest and the largest LGBTQI+ cultural event in Austin. Experience the festival in September and watch for monthly screenings around town.
www.agliff.org
9/7/18
Zilker Relays 
Zilker Park 
The Zilker Relays is a 10-mile team race. Each participant runs a 2.5 mile loop from one central festival/transition area. The team concept of the Zilker Relays is not unique, but the combination of a relay, festival home base, drinks and music, make this experience a favorite for runners of all calibers and ages. 
www.zilkerrelays.com
9/7/18 - 9/9/18
Waterloo Music Festival
Carson Creek Ranch
Waterloo is an independent festival that celebrates the roots of Austin music culture, and will feature three full days of nationally renowned jam bands performing alongside the city's finest musical acts during a weekend of camping.
www.waterloofest.com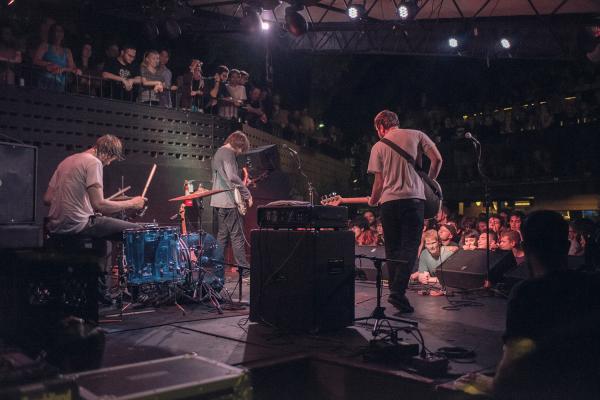 Credit Dave Mead.
9/11/18
HAAM Benefit Day
Various Locations
The Health Alliance for Austin Musicians, or HAAM, and presenting sponsor Whole Foods Market host a citywide benefit to raise support for local musicians. For one day, hundreds of music showcases and concerts will take place at venues across Austin. Restaurants and retail outlets are also participating by donating 5% (or more) of their daily sales back to HAAM. Get out and shop, eat, drink and enjoy some live music. Time and cost will vary by location.
www.myhaam.org
9/20/18 - 9/27/18
Fantastic Fest 
Alamo Drafthouse Cinemas 
Fantastic Fest is the largest genre film festival in the U.S., specializing in horror, fantasy, sci-fi, action and just plain fantastic movies from around the world. 
www.fantasticfest.com
9/22/18 - 9/23/18
Fall Pecan Street Festival 
Sixth Street Austin 
The Pecan Street Festival is a free, bi-annual juried music, arts and crafts festival held on historic Sixth Street. The show proudly features over 300 artisan vendors from all over the world who display and sell homemade art and craft work.
www.pecanstreetfestival.org
9/23/18
Austin Museum Day 
Museums Across Austin 
Organized by the Austin Museum Partnership, this special day features free exhibitions and activities at participating Austin-area museums and cultural sites.
www.austinmuseums.org
9/26/18
The Wine Down
3TEN Austin City Limits Live
Austin City Limits Live's annual series returns this year, at ACL Live's sister venue, 3TEN. This free event showcases the best of authentic Austin - local bands, bites, pop-up shops and… you guessed it, vino.
www.3tenaustin.com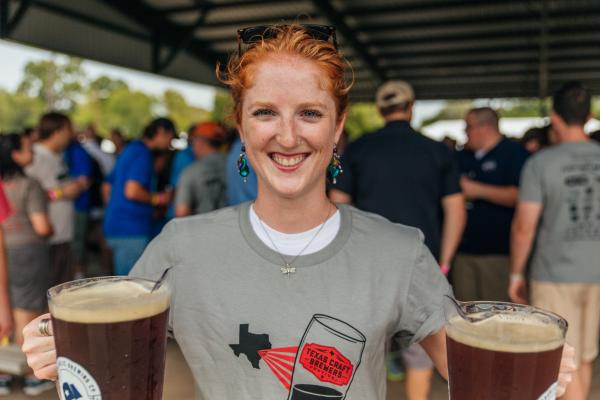 Texas Craft Brewers Festival. Credit Tyler Malone.
9/28/18 - 9/29/18
PBR 25th: Unleash the Beast Winstar World Casino & Resort Invitational 
Frank Erwin Center 
The bulls are headed back to town and ready to kick up dust as they take on the toughest athletes in western sports. Expect championship-run drama, exhilarating 8-second rides and spectacular wrecks throughout the action-packed weekend as the Top 35 bull riders face off against the rankest bucking bulls in the business.
www.pbr.com
9/29/18
Texas Craft Brewers Festival 
Fiesta Gardens 
The Texas Craft Brewers Fest is the largest beer festival for and by Texas Brewers. This annual event features the best of Texas craft beer and displays the thriving beer community across the Lone Star State.
www.texascraftbrewersfestival.org
9/29/18
Austin Oktoberfest
Scholz Garten
This year, the Austin Saengerrunde will celebrate the 6th annual Austin Oktoberfest at Scholz Garten, the oldest continuously operating tavern in the state. This festival celebrates German heritage in Texas with beer, sausage, live music and bowling!
www.austoberfest.com
9/29/18 - 9/30/18
FIA World Rallycross
Circuit of The Americas
The FIA World Rallycross Championship presented by Monster Energy features head-to-head short, sharp racing on dirt and asphalt, a MEGA jump and all the action you can take. Witness high profile drivers such as Ken Block, Scott Speed and Tanner Foust equipped with 600bhp World RX beasts with the ability to accelerate from 0-60mph in less than two seconds – faster than an F1 car – as the series heads to Circuit of The Americas for the first time!
www.worldrxusa.com