When it comes to shopping, Austin is becoming more and more of a retail destination. Eclectic, eccentric, one-of-a kind stores are what make Austin shopping so popular for visitors and locals alike. Within the city limits, each district has its own unique vibe which brings in shoppers of every kind. So, if you're in need of some retail therapy, check out some of the hottest spots in town to stretch your wallet.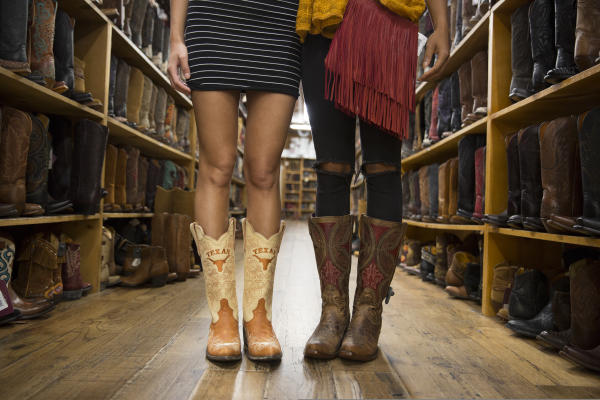 Allens Boots. Courtesy Contiki.
South Congress
Characterized by couture food trailers, funky shops and a spirited atmosphere, South Congress (known as SoCo by the locals), is the trendy and unique neighborhood dedicated to keeping Austin weird. Starting the southern end of the Congress Avenue bridge, SoCo is chock-full of iconic shopping experiences for all ages. Be sure to stop by Uncommon Objects, a store for knick-knacks where you'll find everything you never expected. Grab a pair of authentic cowboy boots at Allens Boots or traditional folk arts and crafts at Tesoros Trading Company. South Congress not only brims with places to shop, but also things to see and bars and restaurants to enjoy. This strip's cool, neon-lit attitude makes for the perfect combination of retail therapy and authentic Austin experiences.
The Arboretum at Great Hills
Make your shopping trip a day for relaxation at The Arboretum. A park-like setting with open air and beautiful greenery make for a tranquil space in the middle of the city. The Arboretum provides shoppers access to the top retailers, with more than 40 stores to choose from. Including nearly every type of store one could want, you'll easily find what you're looking for here. In between shopping sprees, be sure to grab a bite to eat at any of their area eateries, like the Blue Baker. Sit next to fountain, enjoy the fresh air and charge back up for round two of shopping!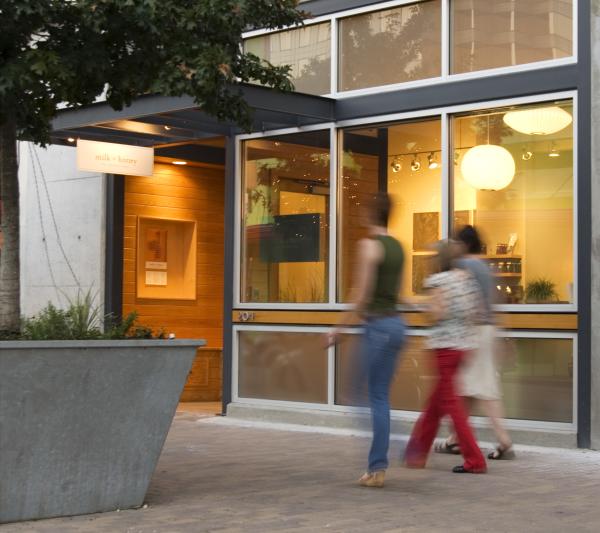 Milk + Honey Spa in the 2ND Street District.
2ND Street District
If you find yourself downtown and get the shopping bug, stroll down to Austin's 2ND Street District. With options that fit the needs of the fashion-forward shopper, you'll find local, perfectly curated shops and boutiques all within the ease of walking distance. While you're there, check out Austin Rocks for locally curated rocker-wear and hip children's tees or Saint Bernard for seasonal fashion and sport lifestyle attire. Other favorites in the area include luxe apothetique, Hemline and ModCloth's very own flagship store. Not only are you treating yourself by shopping at 2ND Street District, but you're also helping support the city through supporting local businesses ­- talk about a deal!
The Domain
Of all the malls in Austin, The Domain is a must visit. With more than 100 upscale and affordable retail stores, it's no secret that The Domain is a top spot to get some shopping done. Boasting one of the best selections for apparel, home decor and more, you'll find everything from high-end, designer boutiques to traditional department stores and everything in between.
Not only does north Austin have boutiques galore, but it is also home to some of the newest and hottest dining and lifestyle spots in town. Spend the afternoon hopping from shop to shop at Domain NORTHSIDE then head to the Rock Rose District to enjoy a delicious meal or snag a cocktail for happy hour. There, you can enjoy the beautiful urban setting and wind down after a full day of shopping.
Contributed by ACVB Intern Maggie Rosenbohm.