Six Square has emerged as Austin's African-American Cultural District, the first of its kind in Texas, and Nefertitti Jackmon is the face of this trailblazing effort. As executive director, she works to foster community partnerships, to spotlight cultural contributions, and to create a space that's as much a nod to the past as it is a building block for the future.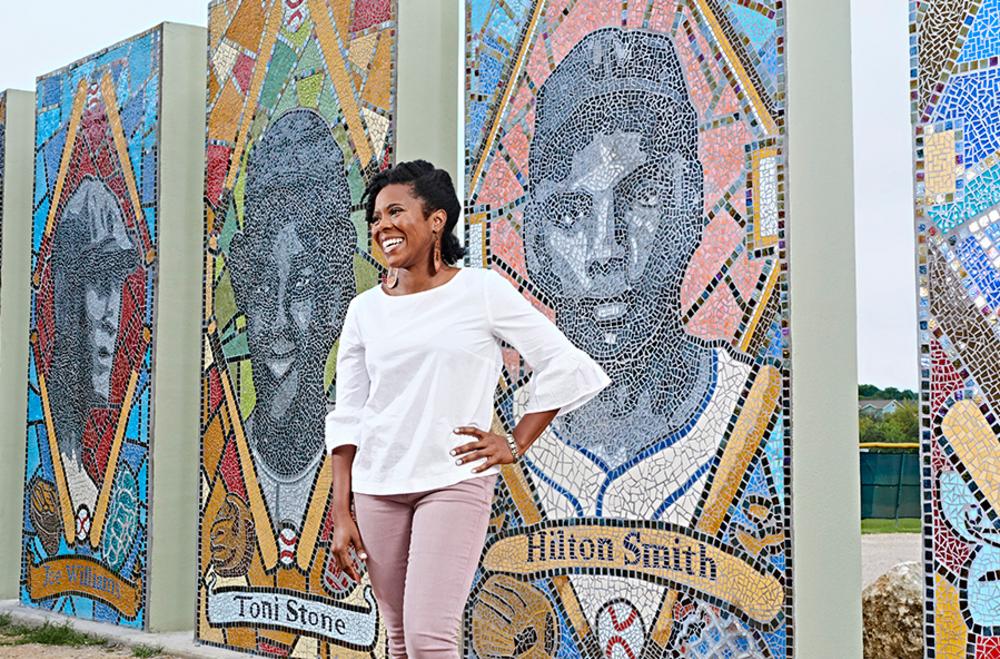 Nefertitti Jackmon at historic Downs Mabson Field. Credit Annie Ray.
"We're building on the strong foundation that Six Square has already established in the East Austin community," Nefertitti explains. "Through the promotion of cultural events, educational initiatives and re-animation of significant spaces, our goal is to preserve and celebrate the rich heritage that has evolved in Central East Austin."
Locals and visitors can engage with Six Square's work. Book a walking tour through Central East Austin, which includes stops at historically important Downs Field, the Texas State Cemetery and Victory Grill. Watch the calendar for curated art and musical exploration events that highlight African-American artists. Definitely take the time to explore the George Washington Carver Museum, Cultural & Genealogy Center. The museum offers gallery exhibits, programs, classes, theater productions and an extensive genealogy center.
East Austin Music Venues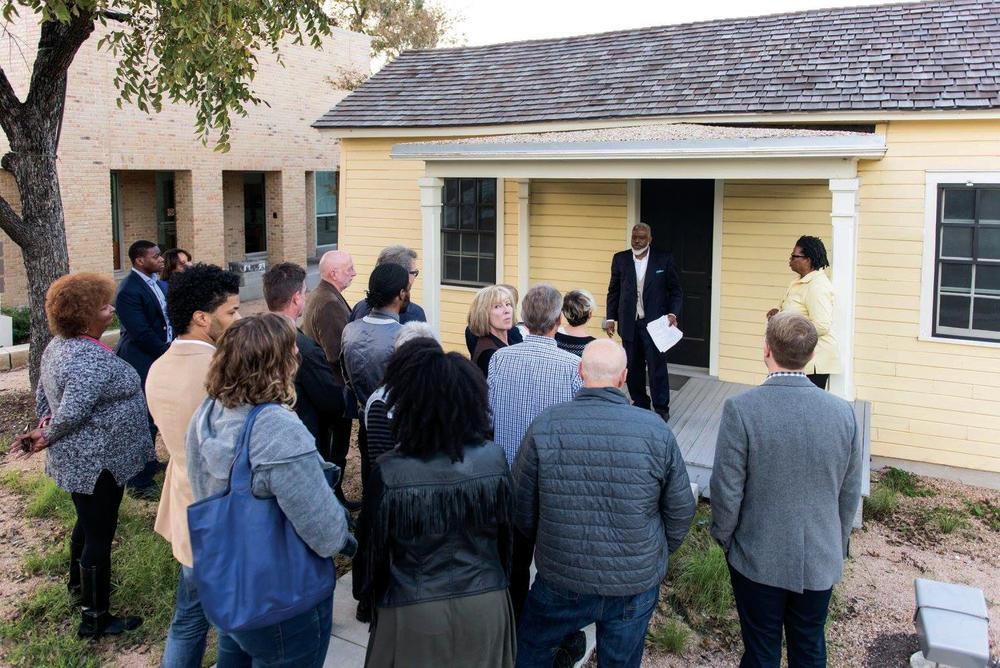 Courtesy of Six Square.
Historical Sites
Field Guide
Check out our ultimate Field Guide to the soul of Austin. Providing an overview of the city, plus plenty of signposts to help you get your cultural bearings, this guide features sampling of the must do, see and experience Austin hits. View at visitaustin.org/black-austin.