Whether you're in town for SXSW, spring break or just looking for some good Guinness and grub, we've put together the definitive Austin guide to all things Irish this St. Patrick's Day. Sláinte!
3.12.16 Witness a truly unique spectacle as the Irish take over Sixth Street with the Macnas open air popup. Hailing from Galway, this street theatre troupe showcases modern Irish artistry and wows crowds with their imaginative performances. Free for all (children welcome), no badge necessary. Begins at 6:45 p.m.
3.13.16 and 3.17.16 SXSW and Sixth Street certainly aren't for the faint of heart but for those willing to brave the crowds, B.D. Riley's is hosting two St. Patrick's Day gatherings this year. Sunday's St. Practice Day will feature four live bands; then on Thursday, the pub will host a day-long celebration featuring authentic Irish music, draughts and food. And the best part - no cover! Live music on Sunday 12 p.m. - 10 p.m. and Thursday 9:30 a.m. - 1 a .m.
3.16.16 For a truly authentic Irish experience at SXSW, check out the Music from Ireland Official Showcase at Maggie Mae's. Experience some of the greatest and most diverse acts from Dublin to Downings. Music Badge, Platinum Badge or Artist Wristband required. 8 p.m. - 2 a.m.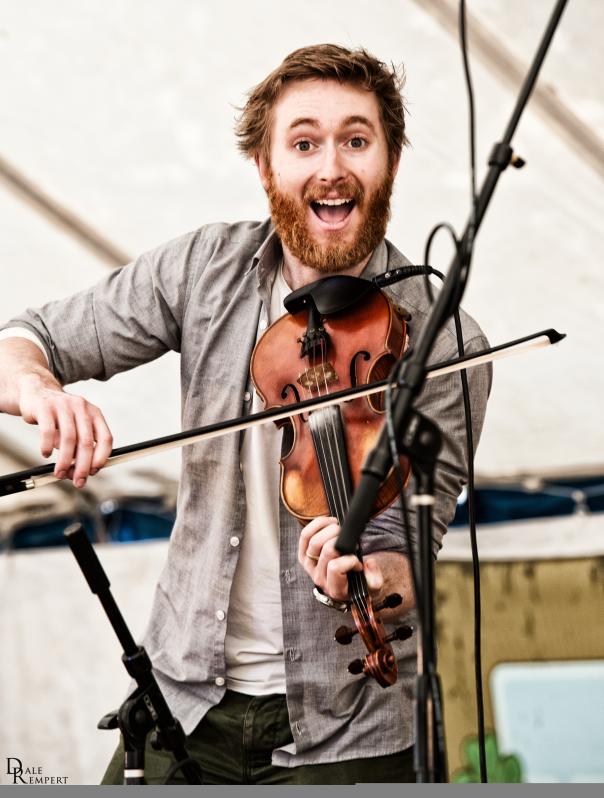 Courtesy of Dale Rempert.
3.17.16 The annual family-friendly St. Patrick's Day Festival at Jourdan-Bachman Pioneer Farms celebrates all things Irish. Enjoy authentic Celtic music and dancers, Irish language workshops, the finest Irish imports and plenty of good craic! 3 - 9 p.m.
3.17.16 Why stay in when you can celebrate in the street? That's the idea behind Fadó Irish Pub's annual St. Patrick's Day Block Party on Fourth Street. Come early for Kegs & Eggs, featuring a live broadcast with Jason and Deb from 101X, and stay late for music on the outside stage and European sports on the big screens. 6 a.m. - 2 p.m.
3.17.16 Austin Social Affair is holding an Unofficial SXSW St. Patrick's Day Celebration at the Charles Johnson Mansion, featuring music from Austin based musician Bill Carter, Irish dancers, food trucks, special cocktails and pop-ups from local shops and artists. 3 p.m. - 9 p.m.
3.17.16 Avoid the SXSW traffic downtown and spend your St. Paddy's at NXNW! Both locations will be tapping a special edition Irish stout, and their traditional Irish red ale will be available all day along with a special holiday menu and live entertainment. Music from 5 - 6 p.m. and 7 - 10 p.m., tapping at 6 p.m.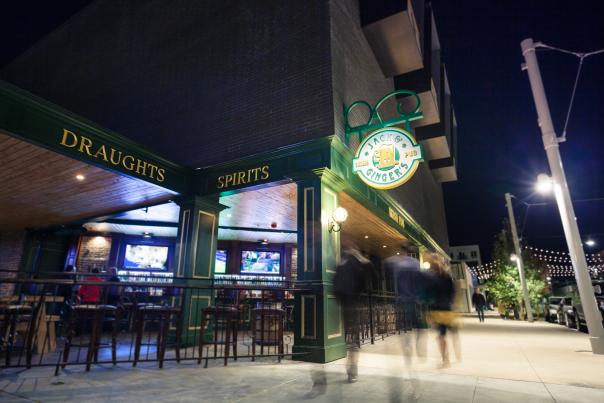 Courtesy of Hua Liu (Tilted Chair).
3.17.16 Head to the Rock Rose district for a day-long celebration of Irish food and drink. Jack & Ginger's Irish Pub will host a street festival with vendors, contests, traditional Irish comfort foods, over 82 beers and Irish whiskeys on tap and an outdoor stage featuring live DJs, bagpipes and more! 8 a.m. - 2 a.m.
3.17.16 Spend your St. Patrick's Day in South Austin with Black Sheep Lodge. This mellow South Lamar party will feature Guinness and other assorted green beverages, drink specials and plenty of shepherd's pie on the covered patio. 11 a.m. - 12 a.m.
3.17.16 Opal Divine's will throw their annual St. Patti's Day party at both the Penn Field and Marina locations. Sip your favorite Texas craft beer or Irish whiskey while enjoying an eclectic fusion of Texas-Euro live music. 12 p.m. - 2 a.m.
3.18.16 If you're in need of a little recovery sesh but still hungry for more fun, head to the Full Irish Breakfast showcase at B.D. Riley's. Music from Ireland is bringing nine of their best acts to Austin for a day-long showcase which is free with an RSVP online. Treat yourself to a traditional Irish breakfast (or some traditional Texas breakfast tacos)  and stay for their perfectly poured pints of Guinness, just like they do it at St. James's Gate. 12 p.m. - 6 p.m.
Looking for more local food and drink suggestions? Ask us @VisitAustinTX using #TrueAustin!