By day, lifelong Austinite Stephanie Bergara is the Music Program Coordinator for the City of Austin Music & Entertainment Division. But by night, she's the lead singer of Bidi Bidi Banda, an all-star tribute band playing the music of Selena. We sat down with Bergara, a local musician and music advocate, to learn more about what inspires her to make music in Austin. Get to know more about this iconic local band, along with Austin's Latin music scene, then check out Bergara's recommendations for the best of East Austin.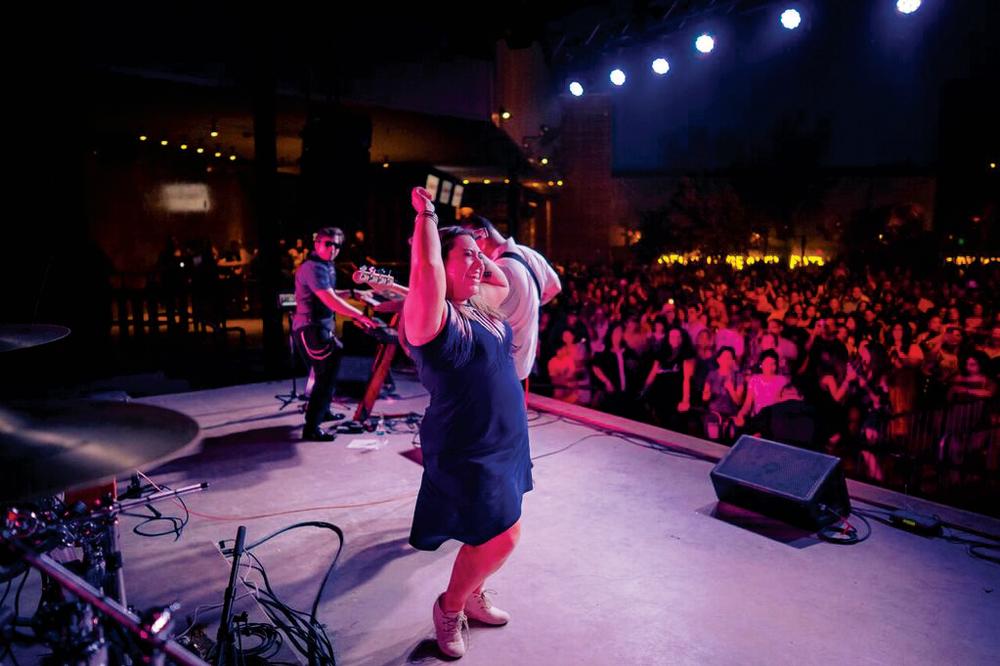 Stephanie Bergara with Bidi Bidi Banda. Credit Eric Celedon.
Making Music in Austin
Tell us about how and why you became a musician.
"I have known I wanted to be a musician since I was eight years old. The first time I saw Selena performing at the Tejano Music Awards on television, it changed my whole world. Her amazing voice, the artistry, the outfits! I immediately became a fan and knew that this was what I wanted to do for the rest of my life."
What word or phrase would you use to describe the Austin Latino community?
"The word I would use is diverse. Latin music has become so much more than Tejano bands. There are so many genres of incredible Latin music coming out of Austin—Chicha, Vallenato, Colombian Funk, Rock en Español—to name a few. It really has become such a great centralized hub to show how diverse Latin music can be."
How has the music scene evolved in Austin since you've been here?
"Austin is known the world over as a place where great music lives. I've traveled all over the state with my band, and something about the Austin music community is so unique and special. When we are on the road, and we tell people we are musicians from Austin, it means something to them.
We take the responsibility of being musicians from Austin very seriously. We've come a long way from Willie Nelson and Stevie Ray Vaughan. Those incredible musicians have paved the way for the likes of Gary Clark Jr., Grupo Fantasma, Spoon and so many others."
Where do you go in the city to enjoy live music and who are some of your favorite local musicians?
"See a show at ACL Live: in my opinion, [it's] the most beautifully sounding room in Austin. The venue is the home of the "Austin City Limits," the longest running music [television] series in American history. It has a capacity of over 2,500 people, but the intimacy of the venue is incomparable.
I'm a huge fan of all types of Latin music; some of my Austin favorites right now include AJ Castillo, Gina Chavez, Superfonicos, Brownout and Tiarra Girls."
What are some of your favorite local businesses in Austin?
"I love to support women-owned businesses in Austin! Kendra Scott's story; the fact that she started making jewelry in Austin and has now turned her brand in to a billion dollar company, with hundreds of employees. Such a feel good story. I also find myself sneaking over to Sugar Mama's Bakeshop for some of their fantastic macarons at least twice a month."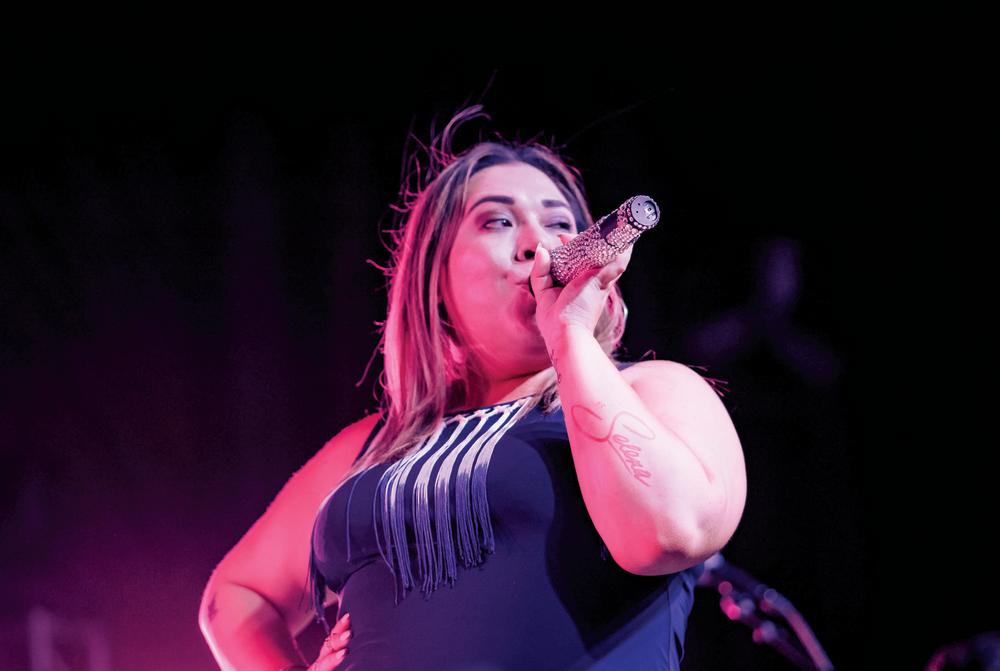 Stephanie Bergara with Bidi Bidi Banda. Credit Eric Celedon.
East Austin Adventures
Stephanie reveals her favorite spots around East Austin, from live music venues to perfect outdoor patios and tasty food finds.
Live Music
Hotel Vegas, Hard Luck Lounge, the White Horse
Outdoor Patio
Kitty Cohen's
Great Food Finds
Launderette, Sawyer & Co., Justine's
Family Fun
Thinkery (Austin's evolution of a children's museum)
Learn more about Bidi Bidi Banda and be sure to see one of their shows in Austin during your next visit