I'm back from Camp Longhorn. Was that fun or what? The girls in my Indian Springs cabin are always a treat to see again. They come from places as far away as San Francisco (hey Virginia!) and as close by as Austin. For two weeks we jumped on the blob, rode horses and kayaked. We also did 10 million other things. I hate leaving Camp Longhorn after my term is up, but when I get home I start counting the days until I go back. If you're interested in going, visit the Camp Longhorn website here.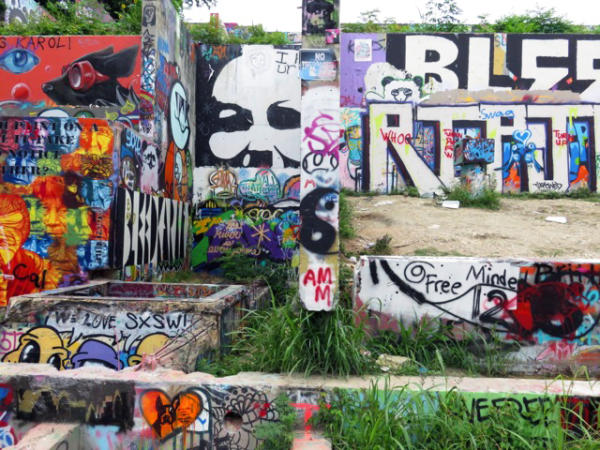 Urban Photography at the Graffiti Park. Courtesy of Sydney Chase.
I got home on Saturday and by Monday I was off to photography class. The Contemporary offers these amazing classes all summer. I was lucky enough to get into the one I wanted, Urban Photography with the really talented teacher Shelley Wood. We spent all week going on field trips around downtown and taking pictures of the urban environment. My favorite was the Graffiti Park, also known as the HOPE Outdoor Gallery.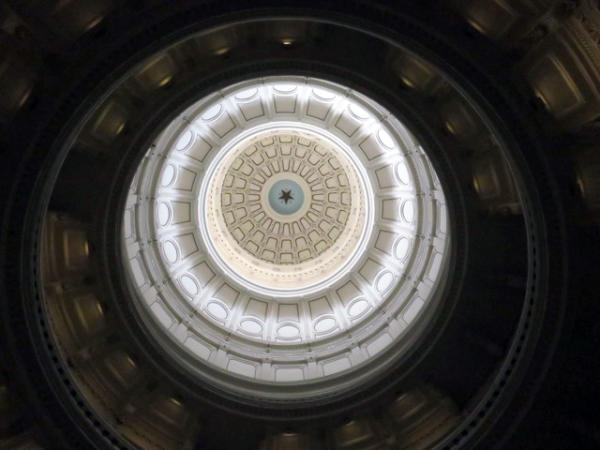 Urban Photography at the Capitol Rotunda. Courtesy of Sydney Chase.
If you go to Graffiti Park, wear tennis shoes because you'll want to get to the top to see the castle. Not surprisingly, the neighborhood is named Castle Hill. It's the former Texas Military Institute. It's both beautiful and spectacular. We also went to the Texas Capitol, the Driskill Hotel (it's haunted BTW), and an abandoned jail.
Also, check out my toes! They're so ready for the 4th of July. The ladies at T-Nails (5337 Burnet Rd, Austin, TX 78756 / 512-454-0483) can basically do anything you want. They're also super sweet. Don't tell anyone but my dad goes there, too.
Speaking of the 4th of July, this year the Austin Symphony Concert and Fireworks show will be at the Circuit of The Americas racetrack where we host the F1 race every year. The show is usually downtown but I'm looking forward to seeing how it goes at the track. Sounds like they're adding lots more to do. If you're interested in going, get info here.
I saw my first big blockbuster of the season, Transformers: Age of Extinction. It was filmed in Austin, like a lot of other movies. It's the perfect summer adventure movie and my mom says Mark Wahlberg is so easy on the eyes. Whatever. I say he's not so easy on the bad guys. What was really cool was the movie theater. We saw it at iPic. It has a bar for mom and dad, pool tables, a living room, killer bathrooms and you watch the movie in recliners. And did I mention the food? Wow. You'll never want to watch a movie anywhere else.
Tonight my pal Margo and I took a dip in the Ramsey Park Pool. It has about the best neighborhood feel there is. Not fancy but fun anyway. It costs nothing to go in. They close at 8:00 p.m. during the summer. I'm exhausted so that's it for now. I will report back once I've finished my next camp, Filmmaking 101 camp by the Austin Film Festival.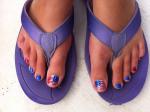 Sydney Chase is an active Austinite, 7th-grader and local volleyball and lacrosse player. Follow her Austin summer-camp journey for great ideas on how to have the best local experience with your family and young friends while in Austin!