Pack up the kids and head to Austin for an educational experience they're not soon to forget! Find great summer camps for kids of all interests and ages. And while the kids are busy with all of their scheduled activities, there will be plenty of time for parents to explore all that Austin has to offer. Find some of our favorite camps for the summer in and around Austin.
Austin Film Festival Summer Film Camp
Summer Film Camp provides campers with the venue, the equipment, the instructors, and the team they need to create their very own short films. Campers learn everything they need to know to get behind the camera and turn their ideas into real movies. All finished films premiere at the Summer Film Camp showcase at Galaxy Highland Theatre at the end of the summer.
Austin Film Society Summer Camp
For more than two decades, the Austin Film Society has served as a hub of Austin's vibrant film community. The program offers a unique opportunity for youth to work with local filmmakers and experience the magic of filmmaking at their facility at Austin Public. Whether it's developing a script idea, producing an animation project or learning how to produce a TV show, AFS programs provide a fun, nurturing space for exploration and collaboration.
Camp Longhorn
Located on the shores of Inks Lake, just outside of Austin, Camp Longhorn has been offering a fun and positive summer camp experience for more than 75 years. Activities range from sailing and water skiing to archery and crafts, plus nightly campfires. Your kids will want to keep coming back year after year, giving parents the opportunity to spend a week in Austin and the Hill Country.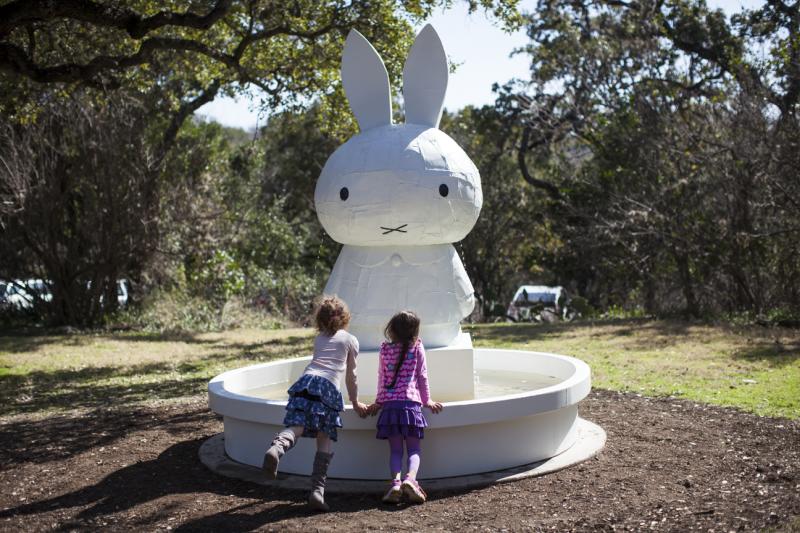 The Contemporary Austin – Betty and Edward Marcus Sculpture Park at Laguna Gloria. Credit Brian Fitzsimmons.
Contemporary Austin Summer Camp and Classes
Get your kids learning and creating with The Contemporary's summer camps and classes at the Art School at Laguna Gloria. Topics include  botanical illustration, abstract painting, children's book illustration, screen printing, woodworking, mosaic art and more. The Art School's instructors are selected for their competence and credentials in their subject and their willingness to share their expertise. It's hard to beat a summer at Laguna Gloria!
Earth Native Wilderness School
Enjoy a week-long outdoors adventure in central Texas with Earth Native Wilderness School's Summer Camps. These unique nature camps get kids exploring, connecting and learning in the great outdoors. Earth Native taps into children's innate passions to inspire learning and outdoor play leading to deep, long-term connections to the outdoors.
Esther's Follies School of Comedy
Esther's Follies, Austin's longest-running comedy revue, is offering their special summer camp sessions to kids this summer starting in June. These week-long intensive comedy camps, taught by Esther's talented cast, will teach kids and teens the art of tomfoolery. Students will learn the fundamentals of sketch comedy and improv, as well as how to sing and dance. Then, at the end of camp, parents can enjoy a student performance in the iconic Esther's Follies Theater in downtown Austin.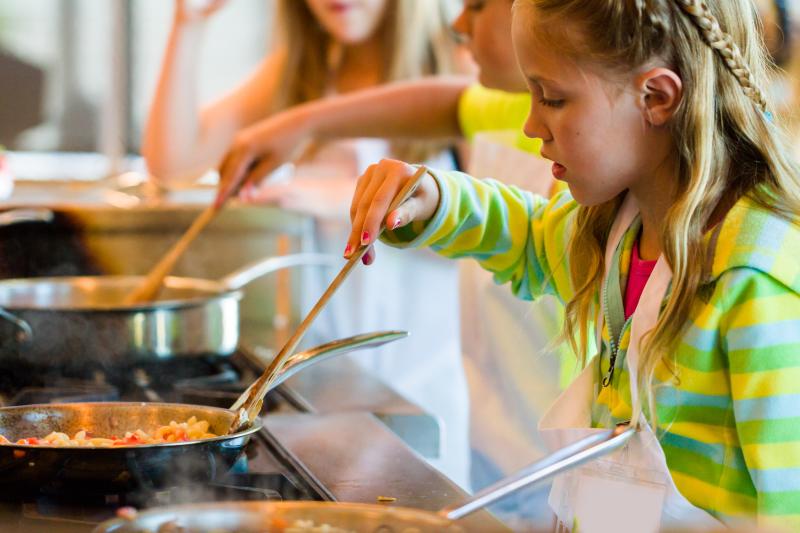 Courtesy of Con' Olio.
Kids' Culinary Camp at Con' Olio Arboretum
Foster that newfound independence and encourage creativity and confidence in the kitchen with a class that focuses on your budding chef. Each day at Con' Olio's culinary camp starts with an introduction to basic skills such as safety, cleaning and choosing menu ingredients, and all classes encourage interaction and participation. Chefs will use their new culinary skills to create delicious snacks, meals and desserts with recipes and reviews for you to take home and make again and again!
Launch Kid's Coding Camp
Austin was recently ranked the #1 city for tech in the world by the World Economic Forum, and now the next generation can get in on the action with Launch After School's exciting code writing program for kids ages 8-14. Parents can track students' progress on skills, competencies and coding projects while their kids create real programs that can be showcased to friends and family.
Lone Star School of Music
Let your kids be a part of the action in the Live Music Capital of the World® at Lone Star School of Music's summer camp. The Austin music camp is a fun, educational, summer music program for children, which runs weekly throughout the summer.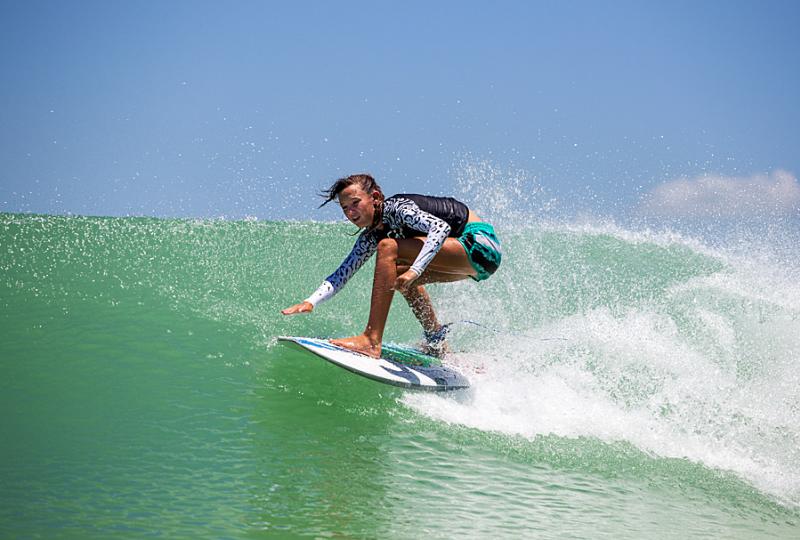 Courtesy of NLand Surf Park.
NLand Surf Park Summer Camp
Looking for a totally unique camp experience in Austin? Give your kids an epic summer and let them learn a lifelong skill at NLand's Summer Surf Camp, a week-long day camp filled with fun, activity, adventure and of course, tons of surfing.
Paramount Theatre Summer Camp
The historic Paramount Theatre's summer camp encourage young people to explore acting, singing, dancing, creative writing, production design and performance. Then, at the end of camp, every camper will have the chance to be featured in a final show on stage at the Paramount in downtown Austin.
Thinkery Museum Camp
Thinkery Camps offer hands-on activities in science, technology, engineering, arts and math (STEAM) as a platform for innovation. Each week-long program offers a variety of fun mental and physical challenges that activate campers' creativity. Campers answer their questions of "how" and "why" through immersive, interactive learning experiences designed to keep them exploring, creating and moving.
ZACH Theatre Summer Camp
Weekly acting and improv programs are offered for children of all ages at the ZACH Theatre. From Broadway performances and musical theatre workshops to improv and dance camps, visit the website for more information on the diverse programs available.
Contributed by Visit Austin Marketing Communications Intern Jonah Camberg