The Taste of Black Austin is a signature event, hosted by the Greater Austin Black Chamber of Commerce, which explores the history and economic prosperity of Black Austin through the context of food. This year's event will be held on Thursday, June 20, 2019 at the Peached Social House.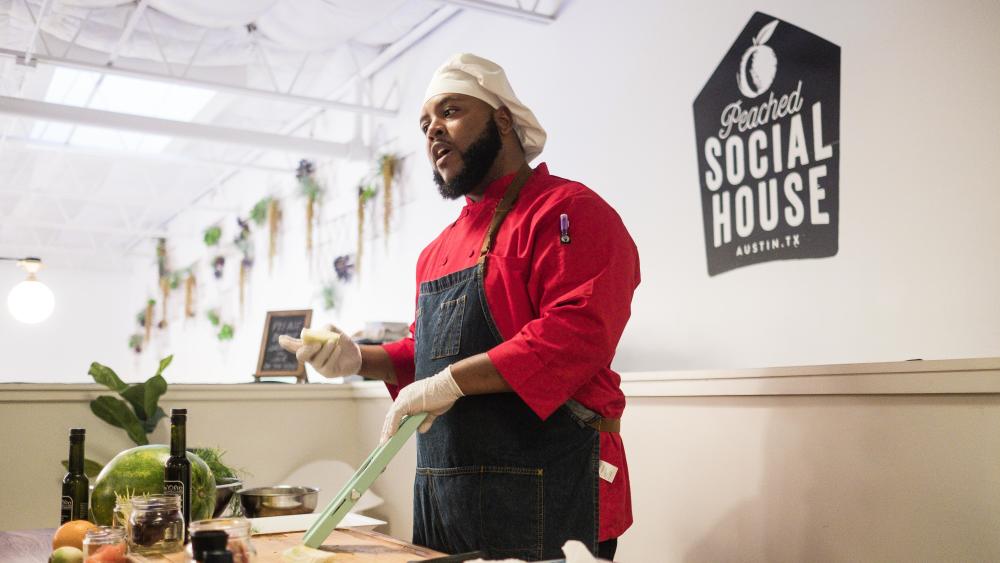 The creations of some of Austin's favorite Black chefs will be on display for attendees, alongside a curated photo exhibition which showcases the history and significance of how Victor H. Green's "The Negro Motorist Green-Book" enabled safer travel for Blacks as they drove through a segregated country.
The Green-Books, published annually for 30 years, listed locations where Black travelers could eat and sleep without degradation or fear. Taste of Black Austin guests will sample cuisine reminiscent of meals served to African American travelers from churches, homes and black-owned cafes throughout the Jim Crow South. The menu features bite-size versions of dishes found in archived recipe books and menus.
Make plans to visit Austin for this can't-miss experience, to enjoy some of the city's premier culinary talent. This year, local Chef Joi Chevalier and former Austinite Chef Adrian Lipscombe will present their inspired creations at the Taste of Black Austin directly after cooking at the James Beard Foundation's Juneteenth Celebration in New York City.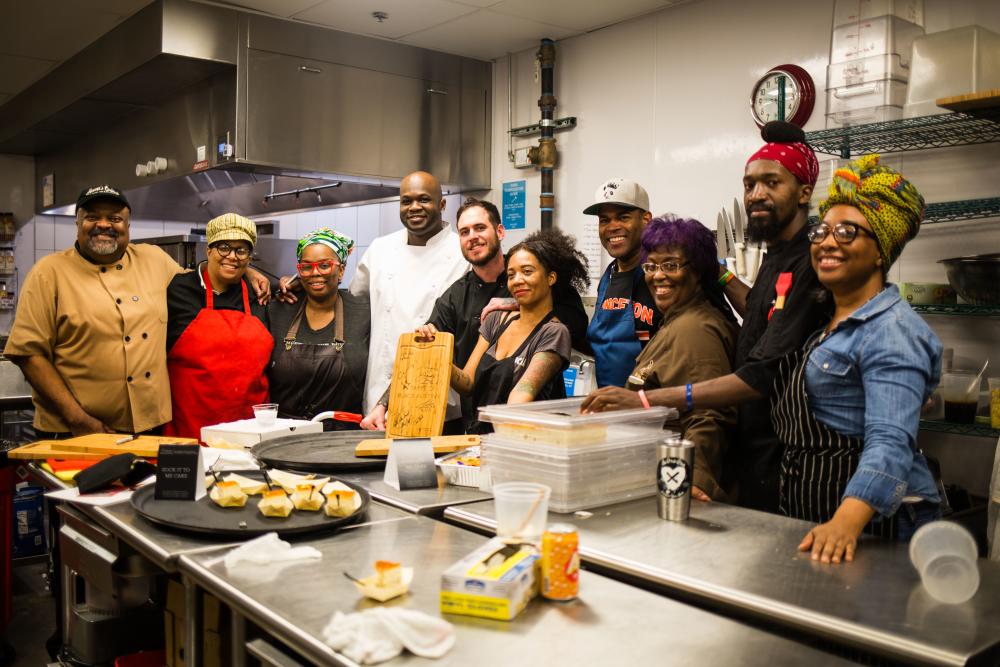 Not able to make it to this year's event? You can experience Black culinary excellence year-round from local chefs Joi Chevalier of The Cook's Nook, Salimah Muhammad of Word of Mouth Catering, Amanda Turner of Juniper, Jennifer Rodriguez and Chris Howard of 3 Small Plates Catering, and Ilbersalle Fallon of Niella Catering.
Please visit www.tasteofblackaustin.com to purchase your 2019 Taste of Black Austin tickets. Learn about the Greater Austin Black Chamber of Commerce's events and programs at www.austinbcc.org.
Courtesy of the Greater Austin Black Chamber of Commerce. Photos credit to Moyo Oyelola.