A city-wide movement, food trucks are an Austin phenomenon that locals and visitors alike cant get enough of. For a sample of some of the citys most creative and authentic cuisine, a great new food trailer court to check out is The Picnic, located on Barton Springs Road just east of Zilker Park.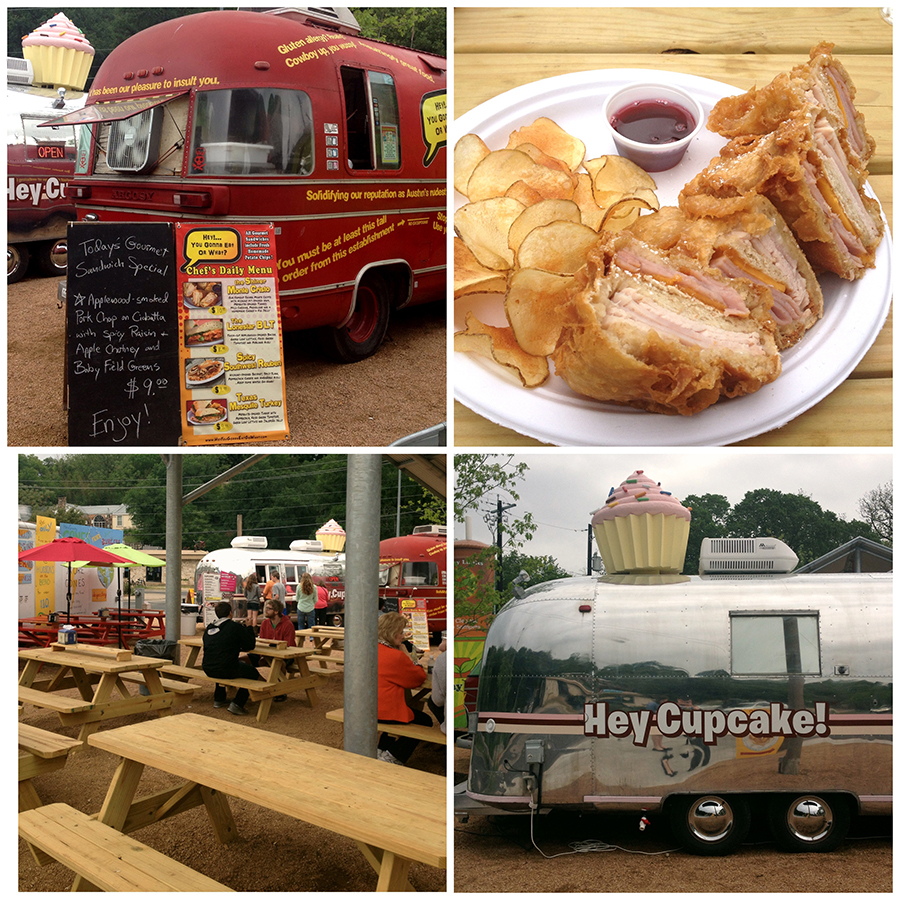 Open seven days a week, 11 am - 9pm, The Picnic is a quirky trailer park that sports eight different food trucks throughout the year including
Mighty Cone
,
Turf-N-Surf PoBoy
,
Ms. Ps Electric Cock
,
Hey! Cupcake
,
The Seedling Truck
,
Skinny Limits Juice
,
Tapas Bravas
and
Hey!You Gonna Eat or What?
Each truck is contracted to stick around for at least a year, so visitors and guests can map out their favorite bites before stopping by or visiting from out of town. All eight trucks are guaranteed to be open to feed you Thursday- Sunday, with rotating trucks open Monday-Wednesday.
In addition to the great location and tasty offerings, The Picnic offers plenty of outdoor shaded seating, ceiling fans (its a miracle!), restroom facilities and parking. Whether youre just stopping by for lunch, are biking down to Zilker Park or just looking for a snack post Barton Springs Pool swim, stop by The Picnic and fill your belly at this convenient and Austin-y new hot spot!
The Picnic 1720 Barton Springs Road Austin, Texas 78704