David Alan is a rare Austin native; he was born and raised here. After attending culinary school, he graduated from the University of Texas in 2007, where he double majored in government and American studies.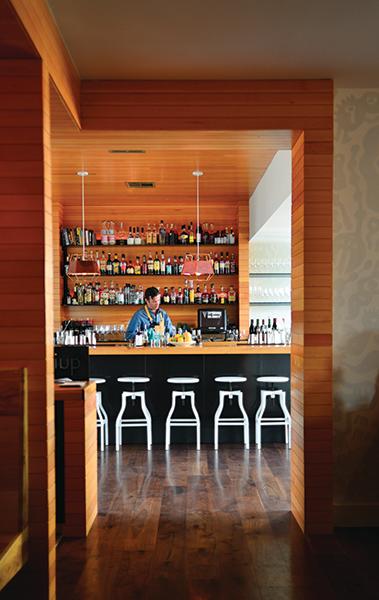 In 2013, Alan published a book of cocktail recipes and history. He continues to consult, doing events and marketing for liquor companies, as well as teaching Tipsy Tech, an in-depth course in spirits education.
"Cocktail culture became too self-regarding and dogmatic over the years. I think bartenders are going to start taking themselves a little less seriously and will have a bit more fun with it," Alan says.
DAVID ALAN'S TOP PICKS
When friends come in from out of town, Alan brings them to:
Midnight Cowboy. It's a little speakeasy on Sixth Street, and I do believe that if you've never been to Austin, you have to at least see the spectacle that is Sixth Street.
Drink.Well. is off the beaten path; they have great service, and it's very approachable and friendly. They're focused on seasonality so the drinks change all the time. I like to get a traditional Gimlet there.
The Jackalope. One of my favorite dive bars in town you can get a good beer, a highball, a pizza, and watch some of the crazy movies they show in the background.
Half Step is one of the best new bars in town. It's casual and unassuming with both indoor and outdoor seating, and while they serve Tecate in cans, they also make some of the best drinks in town.
Qui. If you want to taste cocktails that are really innovative with challenging flavors, this is a great place to go.
Bar Congress is a must. When I'm there, it feels like a secret bar because you're in the corridor between two restaurants. Jason Stephens, who is now at Wonderland, created their cocktail program and has an exquisite palate.
qui bar. Courtesy of Bonjwing Lee.