Planning a trip and looking for events, festivals, concerts and things to do in Austin in March 2020? March is one of our busiest months for festivals and events! From SXSW and live music to food festivals and cultural gatherings, here are a few of our favorite Austin events in March to add to your list.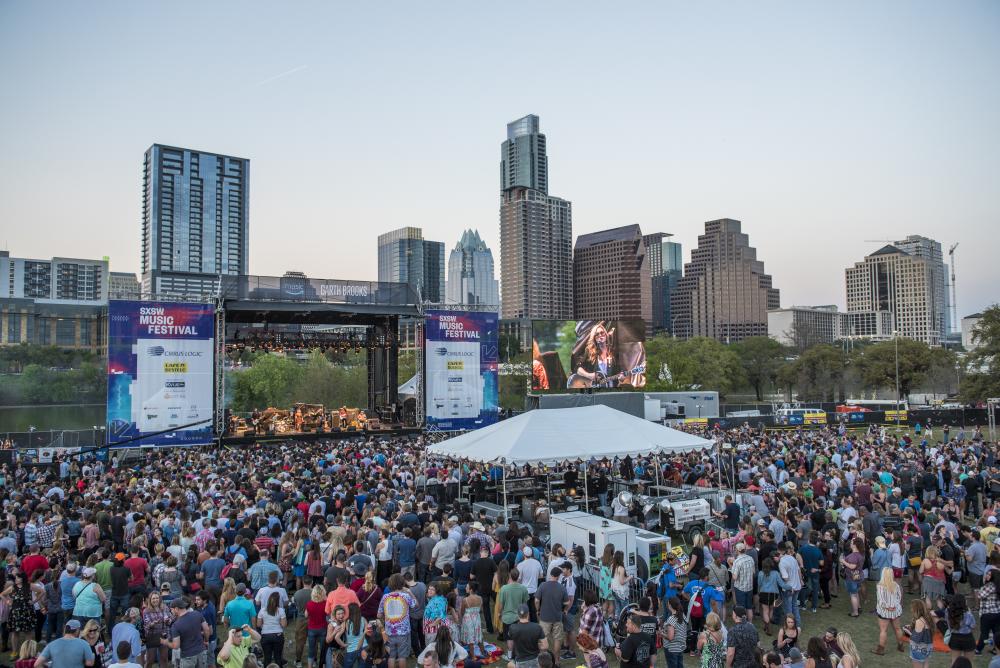 SXSW Music Festival. Credit Merrick Ales.
3/6/20 - 3/8/20
GT World Challenge America
Circuit of The Americas
The GT World Challenge America will return to COTA on March 6-8 to open their 2020 season. The 90-minute SprintX style format provides racing fans with some of the most exhilarating competition in the motorsports world. For the sixth time at COTA, GT World Challenge America will bring an action-packed weekend with roaring engines from seven different manufacturers as drivers go door to door in a highly competitive series.
www.circuitoftheamericas.com/world-challenge
3/8/20 - 3/9/20
Banff Centre Mountain Film Festival World Tour
Paramount Theatre
Experience an evening of the best action and adventure sports films from the annual Banff Mountain Film Festivals at the historic Paramount Theatre. Proceeds from the Austin stop of this touring film festival go to the Texas State Parks.
wholeearthprovision.com
3/11/20
The Austin Music Awards
ACL Live at the Moody Theater
This history-making event recognizes Austin's outstanding live music achievements of the previous year as voted on by the Austin Chronicle readers in the annual Austin Chronicle Music Poll. Expect legendary performers, guests, and presenters to take the stage to celebrate the city's world-famous musicianship.
austinmusicawards.org
3/13/20 - 3/22/20
SXSW® Music, Film and Interactive Conference and Festival
Various Locations
Austin Convention Center and more than 50 venues host noted filmmakers, musicians and multimedia artists from around the world converge to showcase music, film and interactive media during this internationally-recognized event.
www.sxsw.com
3/14/20 - 3/28/20
Rodeo Austin
Travis County Expo Center
Over the years, Rodeo Austin has grown from a show featuring 16 animals into one of Austin's premier events, featuring Pro rodeo events, daily concerts, livestock show and more. 
www.rodeoaustin.com
3/15/20
St. Patrick's Day Festival
Jourdan-Bachman Pioneer Farms
This annual family-friendly festival celebrates all things Irish. Come enjoy authentic Celtic music and dancers, Irish language workshops, the finest Irish imports and plenty of good craic!
www.stpatricksdayaustin.com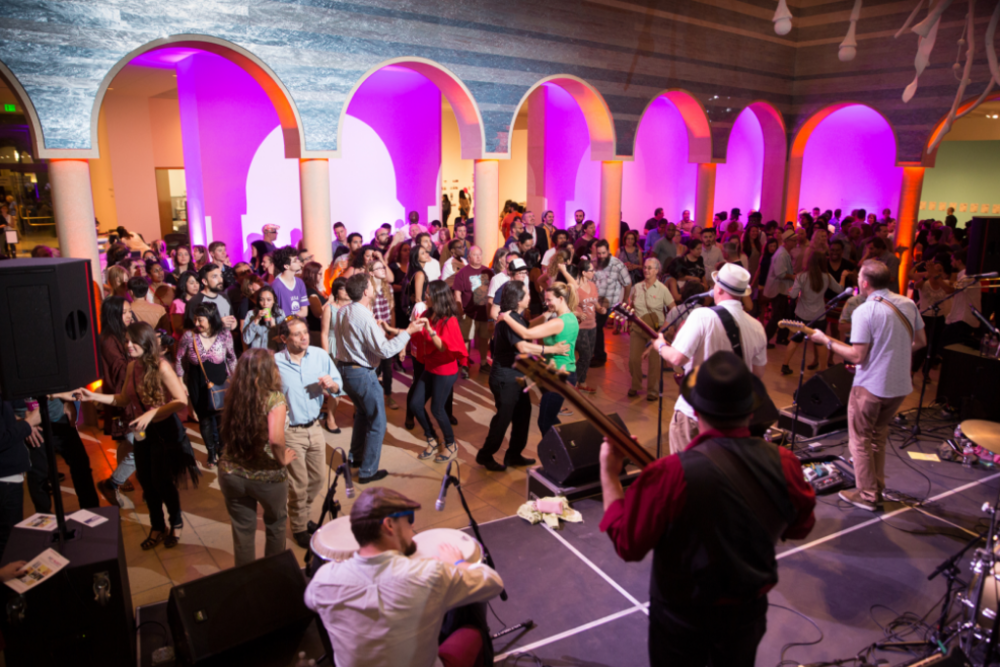 Courtesy of Blanton Museum of Art, The University of Texas at Austin.
3/25/20 - 3/28/20
Clyde Littlefield Texas Relays 
Mike A. Myers Stadium
The premier track & field event brings together the best high school, college and professional athletes from Texas, the U.S. and the world. 
www.texassports.com
3/25/20 - 3/29/20
World Golf Championships-Dell Technologies Match Play
Austin Country Club
With a rare, match-play format consisting of the top 64 players in the Official World Golf Rankings, the WGC-Dell Technologies Match Play field consists of the very best players from around the world and is one of the most elite and exciting tournaments on golf's calendar.
www.dellmatchplay.com
3/27/20 - 3/28/20
Austin Urban Music Festival
Auditorium Shores
More than 15,000 music revelers converge on Auditorium Shores at Lady Bird Lake to enjoy Austin's only music festival focused on R&B, neo-soul and hip hop music.
www.urbanmusicfest.com
3/28/20
Blanton Block Party
Blanton Museum of Art
Visit the Blanton Museum's free Block Party festival and experience the Ellsworth Kelly exhibit along with the museum's galleries and more family-friendly activities. Expect art-making, dining, special museum tours, after-hours art viewing, a cash bar, live music, a photo booth and more.
www.blantonmuseum.org
3/29/20
91st ABC Kite Fest
Zilker Park
The nation's oldest kite festival features hundreds of kites in the air and is free to attend for people of all ages; complete with kite flying contests, food, games and more.
www.abckitefest.org