Looking for some live action events while you're in and around Austin? We have you covered with a selection of the top spring sports events to fit any budget that are perfect for the whole family!
3/11/17 - 3/25/17
Rodeo Austin
9100 Decker Lake Road​
Over the years, Rodeo Austin has grown from a stock show featuring 16 animals into one of Austin's premier events, featuring a top 10 ProRodeo, daily concerts, a world class livestock show and more. In addition, the Rodeo Austin Scholarship Program has impacted the lives of thousands of Texas youth, donating millions of dollars to their education. This year's concerts feature range of musical guests including Fitz and the Tantrums, Patti LaBelle, Kenny Rogers and many more! Click here for tickets, parking, and volunteer opportunities.
www.rodeoaustin.com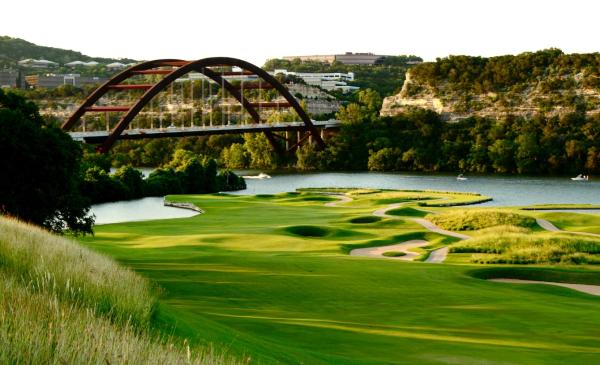 Courtesy of Austin Country Club.
3/22/17 - 3/26/17
World Golf Championships - Dell Technologies Match Play
Austin Country Club
The World Golf Championships - Dell Technologies Match Play returns to the historic Austin Country Club in March, bringing the top 64 golfers in the world - including last year's winner Jason Day, 2016 Olympic Gold Medalist Justin Rose and Texas native Jordan Spieth. The Championship Event will feature 16 groups of four players playing round-robin matches. Group selections will take place on Monday, March 20 at Hotel Van Zandt, (broadcast live on the Golf Channel at 6pm) with the top seeds selected based on the Official World Golf Rankings. Wednesday through Friday will feature 18-hole match play, then the winners of each group will advance to single-elimination play. Keep up to date on the Official World Golf Rankings here.
www.dellmatchplay.com
3/29/17 - 4/1/17
Clyde Littlefield Texas Relays
Mike A. Myers Stadium​
The 90th running of the Clyde Littlefield Texas Relays will take place March 29- April 1, featuring more than 7,500 high school, collegiate and professional athletes. Find the full schedule of events here.
www.texassports.com
4/9/17
Austin 10/20
Domain Central Park​
Leave your headphones at home and run the USATF certified 10 mile course through the Domain area while enjoying the twenty bands lining the route. This course, known for being fast and flat, is different from many others found in Austin. Be sure to stick around for the post-race finish line concert, featuring Alpha Rev and a "Texas-style" beer garden.
www.austin1020.com
4/21/17 - 4/23/17
USA BMX
Central Texas BMX​
The 2017 Lone Star National will be the fourth and final Qualifier for the USA World's Team. This free event will be a Pro Series race, with plenty of 2016 Olympians and the country's top professional racers in attendance. Races will be run under UCI format with participants competing for one of the 32 starting positions in their age class.
www.usabmx.com
4/23/17
Statesman CAP 10K
Downtown Austin, Starting at the Congress Ave. Bridge
Join 10,000+ other runners in the largest 10K race in Texas! You can take a virtual course tour to familiarize yourself with the race route before running the 40th bout of this iconic race! Returning this year, $1 of every registration will go directly to benefit the Austin Parks Foundation. When participants make additional donations, the Statesman will match the total up $10,000. Register ASAP to lock in your registration fee before it increases!
www.cap10k.com
5/18/17 - 5/21/17
AVP - Austin Open
Krieg Fields
Austin is set to play host to professional beach volleyball for the first time since 2005, but high-level volleyball is nothing new to the city. Combine a knowledgeable population with the country's top pro beach volleyball athletes and this location is sure to be one of the "biggest and best" on the slate.
Cost: FREE! (VIP Tickets available)
www.avp.com
Contributed by Becci Brady, Austin Sports Commission Intern.