Home to more than 50,000 students, a reputation as one of the best universities in the nation and plenty of rich history, it goes without saying that the University of Texas is an integral part of the Austin experience. If you're headed to Austin for a visit, there are plenty of live music and food options around campus that will make you throw up your horns and say "Hook 'em!"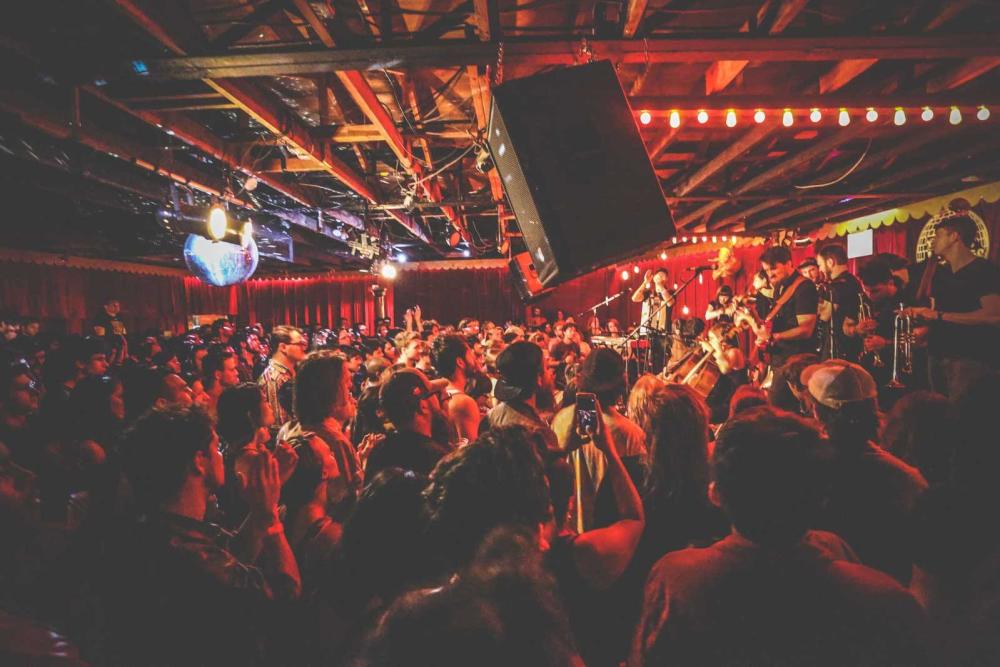 Spider House Ballroom. Credit Dylan Johnson.
Where to Listen
Hole in the Wall
Stop by this legendary local establishment for an unapologetically Austin experience. Any Austin-based band you've heard of has probably graced the stages here. The venue has hosted the likings of Spoon, Gary Clark Jr., Bob Schneider, White Denim and more. Every night, Hole in the Wall features live music on two stages, drinks and food from Michi Ramen.
Cactus Café
Housed within the Texas Union building on campus and named as one of the "solidly respected, savvy clubs" nationwide by Billboard Magazine, this live music venue and bar is the place to go for an intimate acoustic set.
Spider House Ballroom
A hot spot north of campus that truly embraces the weirdness of Austin. This coffee shop and venue is a space where you can catch live music, comedy, poetry and cabaret shows while you enjoy food truck fare and tasty cocktails from the bar.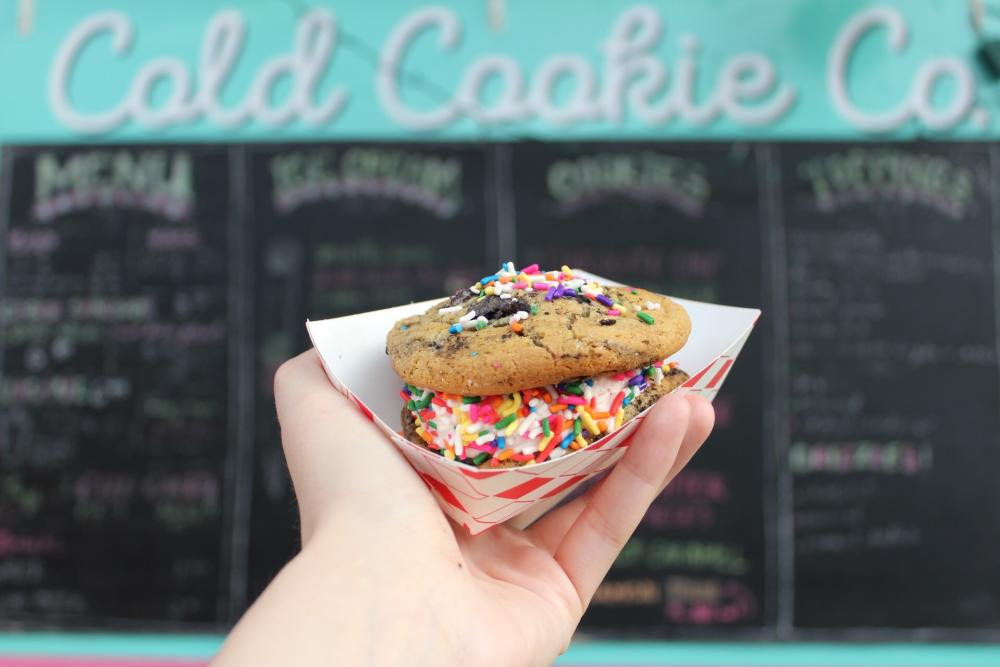 Cold Cookie Co. Credit Elisa Garcia.
Where to Eat
Cold Cookie Company
Summers in Austin can be quite intense. Luckily, Cold Cookie Co. is a food truck in West Campus that specializes in customizable ice cream sandwiches where you can choose from a list of freshly baked cookies, then pick your ice cream of choice and top it off with something fun like sprinkles or drizzles. Not feeling a sandwich? You can opt for a cookie shake, sundae, float or traditional scoop instead.
Cabo Bob's
Meet the Austin version of Chipotle that makes their tortillas right in front of you. Cabo Bob's serves burritos, tacos, salads, soups and bowls with a Baja California flare. So come and enjoy freshly made tortillas with all-natural ingredients and be sure to try their house-made 66 Red Sauce or the XXTRA Hot Sauce with your meal.
JuiceLand
This Austin gem is the place to go to for a refreshing drink or detox after those long Austin nights. JuiceLand specializes in fresh juices, superfood smoothies and features an all-vegan grab and go menu. Whatever needs you have, they'll juice it up for you.
Via 313
Brothers Zane and Brandon Hunt opened their first food trailer in Austin with the intention of giving the city a taste of what Detroit-style pizza is all about. Detroit-style pizza is rectangular with deep-dish style crust and toppings ranging from classic cheese and pepperoni to fig and green peppers. Swing by their brick-and-mortar location just north of campus to indulge in this goodness.
Dirty Martin's
For a truly nostalgic experience and good old-fashioned burgers, fries and amazing shakes, stop by Dirty Martin's, a campus favorite and an Austin icon since 1926.
Insider Tip: For appetizers, order corn nuggets (cream of corn dipped in batter and fried, served with ranch dressing).
Contributed by Austin Music Office Intern Chris Pham.