Valentine's Day is sneaking up, and Austin has so many ways to celebrate, whether you have a special someone or choose to honor the day in your own fabulously independent way.
For the Romantics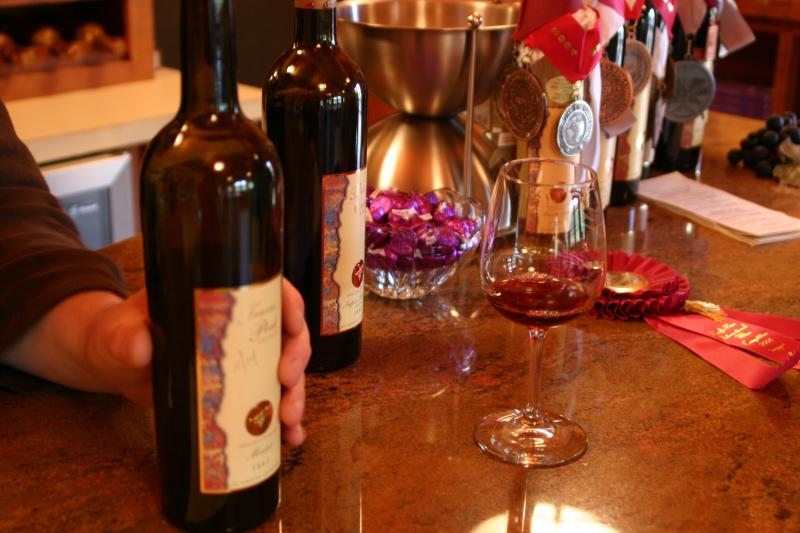 Courtesy of Flat Creek Vineyards.
Wineries
Austin has more than 30 wineries within a short drive, making it the perfect place to spend a romantic weekend sipping wines and soaking in gorgeous views. Check out Becker Vineyards for daily tastings of Bordeaux, Viognier and other Rhone-style wines; or head to Flat Creek Estate Vineyard & Winery, which sits on 12 acres of Italian varietal vineyards and offers overnight accommodations for visitors. You can also sip on wines at the picturesque Spicewood Vineyards, or taste French-style Texas wines at Grape Creek Vineyard.
Sweet Restaurants
Take that special someone out for an elegant dining experience at Mattie's at Green Pastures, an Austin tradition for more than 60 years. This beautiful Victorian home is a wonderful place to enjoy gourmet food, fine wine and true Southern hospitality.
The Oasis atop Lake Travis is known as one of the best places in Texas to watch the sunset. Take in the breathtaking views over the water while tasting some tasty, unique dishes. It is certainly one of the most romantic places to go for Valentine's Day.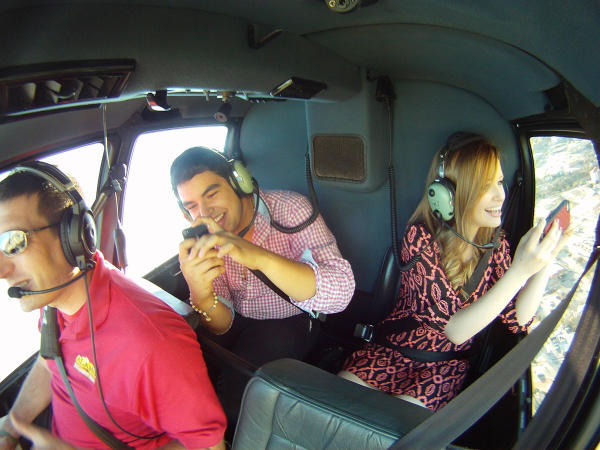 Courtesy of Austin Helicopter Tours.
Romantic Rendezvous
Austin Helicopter Tours is offering a romantic treat guaranteed to win hearts! From February 13-15, 2014, Austin Helicopter Tours will be offering Romantic Valentines City Lights Tours. Flights will include flyovers of the Capitol, downtown Austin, the University of Texas and Lady Bird Lake.
Anti-Valentine's Day Festivities
Looking to celebrate anti- Valentine's Day? Austin has you covered.
Home Wreckers & Heartbreakers Ball
No special someone to share your love with this year? Come share it with hundreds at Gibson Bar, where everyone celebrates their single status. The bar's 4th annual Home Wreckers & Heartbreakers Ball features chocolates, flowers, special Valentine's Day bingo and a heart to punch. A DJ spins music all night long, so you can dance away the loneliness with all your new friends.
Alamo Drafthouse "Love Bites" Sing Along shows
What better way to celebrate Valentine's Day than by belting out both pro- and anti-love power ballads? You can do just that at Alamo Drafthouse's "Love Bites" Sing Along shows, where crowds of people gather during the month of February to hold lighters in the air and defy the traditions of Valentine's Day.