In a city that's known for its barbecue and carne asada tacos, it can seem as though Austin isn't so easy for the vegetarian or vegan visitor. But what most people may not realize about Austin is that it has some of the best options for those of us who are foodies, but also want to keep things clean. Here are some of the best vegan and vegetarian restaurants in Austin that serve up meatless dishes with Texas-sized flavor: 
Arlo's Truck
900 Red River St. (Cheer Up Charlies) & 2908 Fruth St. (Spider House)
You wouldn't assume that a food truck on the side of a bar would be fresh, tasty and vegan to boot, but Arlo's Truck has been providing an alternative to the usual late-night pizza slice or burger that satisfies all kinds of dietary restrictions. Arlo's proves that indulging yourself and veganism are not mutually exclusive with menu items like the bac'n cheezeburger or their take on the street taco. The menu is simple, the ingredients are simple, but the food satisfies better than most other burgers or tacos you'll find in a food truck.
arlostruck.com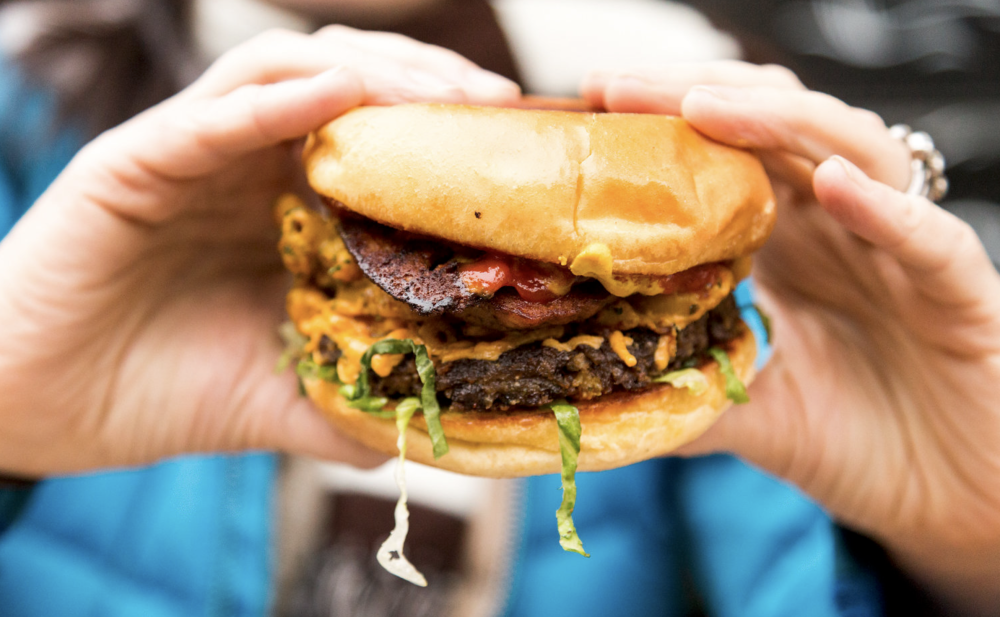 Vegan Bac'n Cheezeburger. Courtesy of Arlo's.
Counter Culture
2337 East Cesar Chavez
Counter Culture is dedicated to showing that vegan food is not limited, serving an internationally inspired menu with raw, gluten free, soy free and oil free options. The food is made with ethics and health in mind, but does not sacrifice taste with favorites like the spicy raw pad thai, jackfruit BBQ sandwich and East Side nachos complete with veggie chorizo and cashew sour cream. You can really feel the thoughtfulness of Counter Culture, providing comfort both on the plate and in the service.
countercultureaustin.com
Bouldin Creek Café
1900 S. First St.
As eccentric as is delicious, Bouldin Creek Café is a completely vegetarian restaurant the serves an all-day breakfast alongside some comfort food staples like tacos and hearty "sammiches" that won't make you miss the meat. Complete with an airy patio, friendly service and a laid-back atmosphere, it's no wonder that Bouldin Creek is local favorite. I've seen some of the most devout meat-eaters enjoy a plate of Bouldin's tofu scramble and believe that they could possibly give up "do this vegetarian thing" for a while.
bouldincreekcafe.com
The Vegan Nom
913 East Cesar Chavez
When visiting Austin, it's an unwritten law that you must eat street tacos, but doing so can be a little more difficult when living with dietary restrictions that leave most tacos out there inedible. That's where The Vegan Nom steps in. Texas' first all-vegan taco truck serves up both classic and signature tacos, along with authentic salsas and vegan queso that will fulfill your Tex-Mex dreams while you visit. Upgrade your taco with all of the typical toppings you would find in a traditional taco, but without the worry of consuming non-vegan ingredients.
thevegannom.com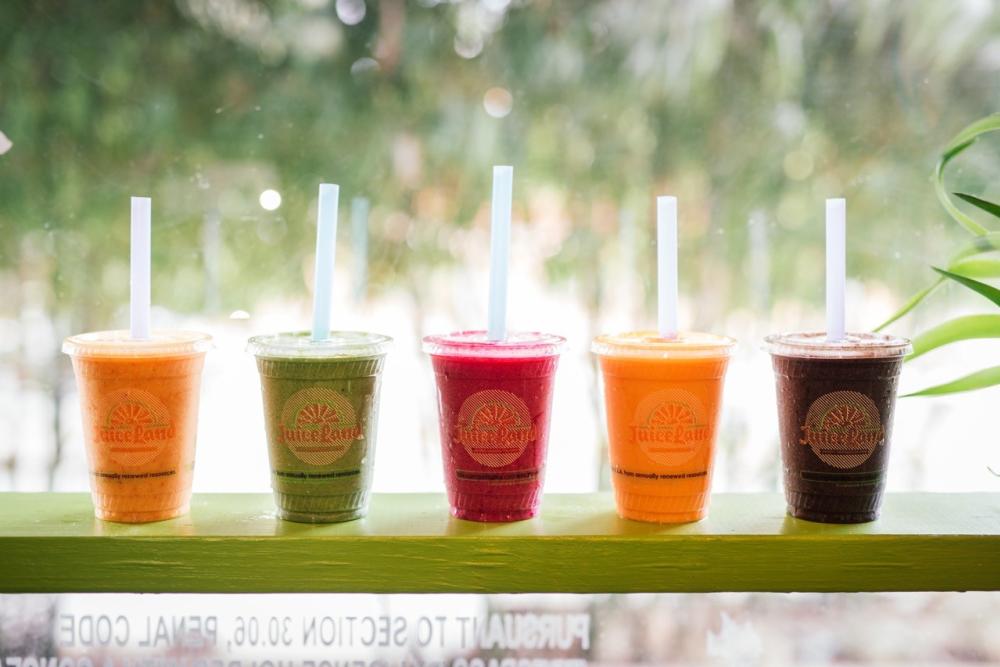 JuiceLand. Credit Dalton Campbell.
JuiceLand
Multiple locations around town
Whether looking to recover from a night of overindulgence, or simply wanting a refreshing juice on a hot Austin day, JuiceLand is there to give you what you need. These smoothies and juices have become one of Austin's favorite snacks since 2001 and have since expanded to 14+ Austin-area locations, including one in a record shop. With a creative and conscious menu, JuiceLand maintains the unique spirit special to Austin while serving up delicious vegan drinks and food.
juiceland.com
Sweet Ritual
4631 Airport Blvd. Ste. 125
For vegans and ice cream lovers alike, Sweet Ritual is nothing short of delicious. Non-dairy ice cream can sometimes be limited in the flavor department, but with 16 flavors ranging from classic vanilla soft serve to the sunbutter-based banana cinnamon flavor, cinnamonkey elephantastic, the skepticism surrounding vegan ice cream is thrown out the window. Sweet Ritual is proving that ice cream can be just as good - if not better - without the dairy.
sweetritual.com
Capital City Bakery
2211 East Cesar Chavez
Capital City Bakery is all about the love that goes into baking. The treats made here are made fresh daily from locally sourced, cholesterol-free, vegan ingredients and put into compostable and recyclable boxes to enjoy from. Walking into the bright and cheerful shop, you'll be greeted by a big glass case of cupcakes, pastries and other desserts to choose from, all ensuring a cruelty-free way to treat yourself. Capital City Bakery is genuine in their approach to making some of the best sweets Austin has to offer while maintaining a progressive outlook on the way food can be made without harm.
capitalcitybakery.com
Contributed by Maggie Rosenbohm, ACVB Marketing Intern.