With tens of thousands of out-of-towners headed to Austin over the next two weeks for SXSW, many first-time visitors ask the question, what makes Austin the place to be? While huge festivals and quirky events help make the city special, its truly the unique venues, local atmosphere and Texas flair that keep things weird in Austin. Youll see hundreds of articles and tips to prep you for your festival experience, but check out the Visitors Bureaus insider guide on some ways to experience Austin while in town for SXSW: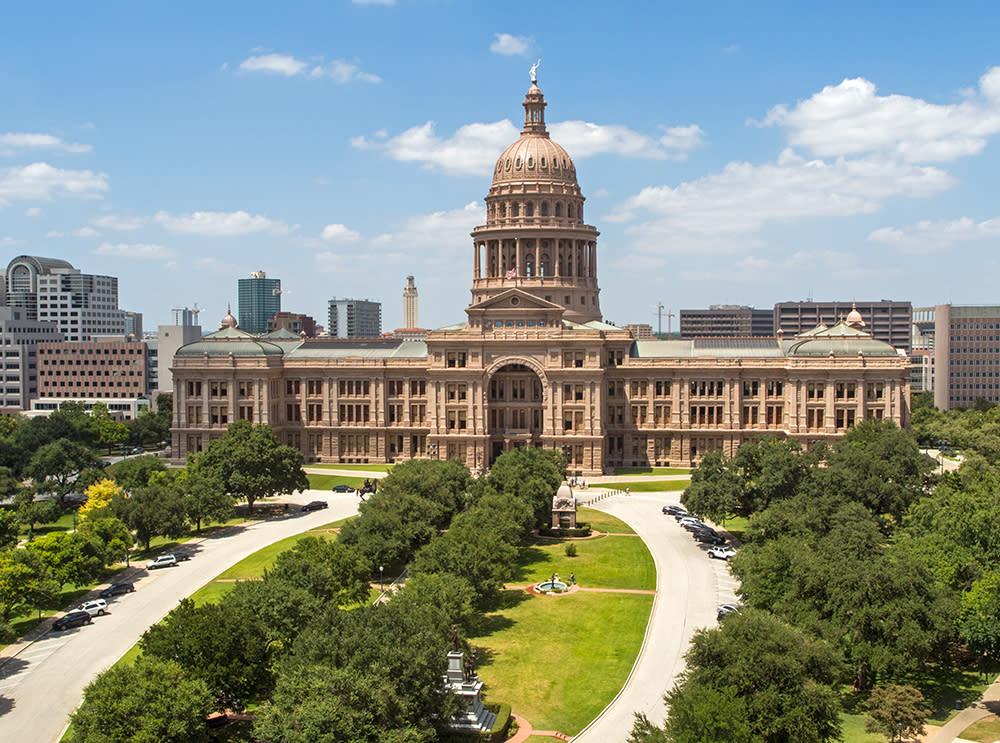 Texas State Capitol, South Facade. Courtesy of the Texas State Preservation Board.
Near and around Campus
The Texas State Capitol
Congress Avenue & 11th Street
Everything is bigger in Texas, including the largest state house in the country. With free guided tours happening every 15 minutes, you can get away from the crowds, take a few historic pics, and learn something too.
Austin's Cultural Campus
North of the Capitol
Want a few calm moments away from the storm? Head north to the University of Texas at Austin campus and visit a variety of free or inexpensive museums such as the Harry Ransom Center, the Bullock Texas State History Museum, the Blanton Museum, the LBJ Presidential Library and more. that help build the foundation of Austins growing arts and cultural scene.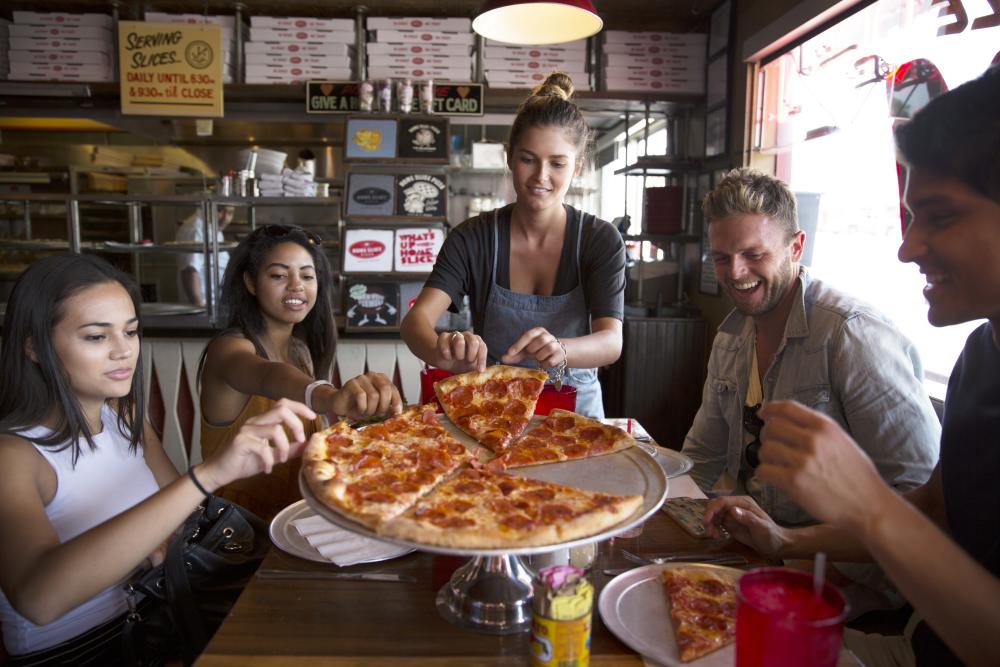 Home Slice. Courtesy of Contiki.
South of Lady Bird Lake
Home Slice Pizza
1415 S. Congress Ave.
The concept of buying food during SXSW is a controversial one considering all of the freebies, but hear me out - this pizza is the jam. Open every day during the festival (except Tuesdays, which are take-out only), you can pick up a variety of insanely good New York style pies and good times. You can even see a few performances on March 14-15, 2014 at Music by the Slice without getting caught in the crowds.
South First Food Trailer Court
Corner of South First and Live Oak Streets
Food trucks will probably be running rampant around downtown, but for a nice sit-down outdoor experience in the quirky south Austin, make a visit to this food court that features 6+ rotating and tasty places to eat.
Lucy in Disguise with Diamonds
1506 S. Congress Ave.
In business for more than 30 years, this costume and vintage shop is over 8,000 square feet of shopping in the South Congress area, and is an entertainment destination as much as a store. Visit and say hello to get a taste of what keeps Austin weird, and be sure to stop by some of the other great shops on this street such as Allens Boots, Maya Star, Kendra Scott and more.
Zilker Park and Lady Bird Lake
Barton Springs Road
To get your dose of Vitamin D and see how the locals spend their time, escape some of the hustle and take a walk, jog, or bike ride along the Lady Bird Lake trail, connected to Zilker Park. You can make your circuit as long or as short as you'd like, or just make a picnic out of your time in the scenic area. If running is more your style, check out this great SXSW Runnin' Roundup map by Runtastic for some great trails!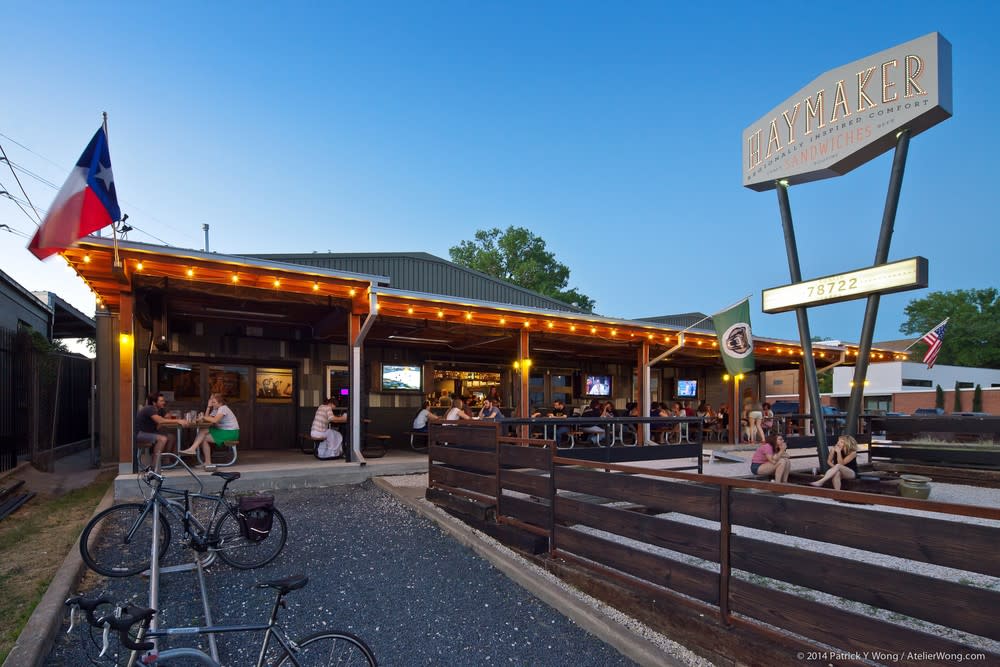 Haymaker exterior. Credit Patrick Y Wong.
The East Side
Austin's primary recreational activity is eating, so don't miss out on some award-winning favorites east of I-35 while you're investigating what gives Austin's newest and hippest neighborhood such a reputation. Packed with plenty of eats and bars to choose from, taking a longer walk, pedi-cab or bike ride across the highway will be worth your time. A few of our favorites are Juan in a Million, Hillside Farmacy, The White Horse, Shangri-La and many more.
Cenote
1010 E. Cesar Chavez St.
Just a hop across the highway, Cenote is a great Austin-stop to relax and refresh over a delicious coffee and snack. Act like a local and pronounce this fabulous spots name correctly, see-note-ay.
Haymaker
2310 Manor Rd.
A neighborhood sports pub that serves up regionally-inspired comfort sandwiches, local craft beers and poutine. Come early for Premier League games, or stay late to play games and enjoy the patio.
Biking on the Butler Hike & Bike Trail. Credit Nick Simonite.
Tips and Tricks
Avoid driving
Traffic during the conference can be heavy. You'll be a happier human if you walk, stick to public transportation, use healthy bike-rental options, or the take the fun pedicabs. Walk off your free tacos and cocktails until you're ready to head home, and consider this the most sage and valuable advice. All of the hot-spots on this list are within a reasonable walking distance, or just a short trip across I-35.
Hydrate and layer
I don't want to sound like your mother, but the Texas weather can be unpredictable at best. Between running from session to session and consuming a lot of other (less) healthy beverage options, you're going to want to stay alert, drink some H20, and be ready for any location or temperature.
How are you spending your time in Austin during SXSW? If you have any questions during your trip, be sure to tweet @VisitAustinTX or use our #trueaustin hashtag to get some insider tips along the way. We hope you have an excellent visit!