There's something enchanting about Walton's Fancy and Staple. From the exterior, this Market District bistro may seem somewhat nondescript, but the interior is the perfect combination of hip and timeless, and the fare is simply heavenly. Both the food and atmosphere pay homage to the modern south; from the sweet beignets and lemon bars to the savory jalapeño cheddar grits and daily blue plate specials, each item is as delectable as it looks.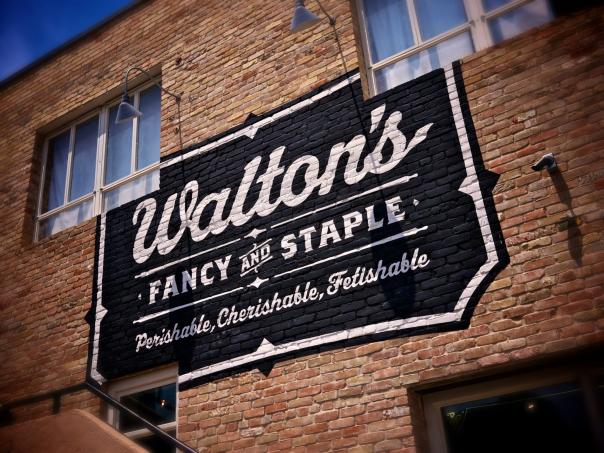 Courtesy of Walton's Fancy and Staple.
Walton's history is almost as interesting as its menu – the current restaurant now carries the torch for the original Walton's Florist and Nursery, established in Westlake Hills in 1969. It is housed in a magnificent historic building on West Sixth Street and still maintains a gift and floral shop inside the restaurant. This charming deli is an Instagrammer's paradise; every corner is photo-ready, from the divine bakery to the living terrariums which brighten up the rustic brick walls. It isn't difficult to imagine sipping your espresso in this unique café-meets-garden setting.
Stop by for breakfast (served until 2 p.m.) or weekend brunch and enjoy a cup of locally roasted Cuvée Coffee with your meal. Or come in during lunch for a decadent salad or sandwich (I recommend the Turkey Sweet  - it's like Thanksgiving on a fresh croissant!). Just looking for something sweet? Walton's has you covered. If you're overwhelmed by the eye-catching display of pastries and sweets, simply order a Golden Egg. You won't be disappointed!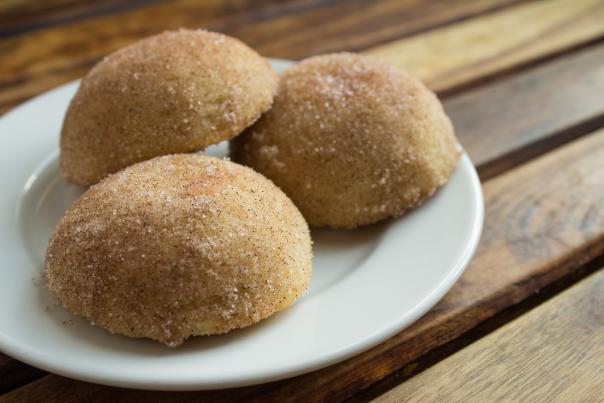 The famed Golden Eggs. Courtesy of This is Tasty.
Walton's Fancy and Staple brings the best of gourmet Southern comfort food to the big city and its location is walkable from both Downtown and Market District shopping and entertainment. For more information, visit their website at waltonsfancyandstaple.com and don't forget to share your photos with us on Instagram @VisitAustinTX with #TrueAustin!