Mark your calendars for May 9-10 and May 16-17, 2015 because it's West Austin Studio Tour time!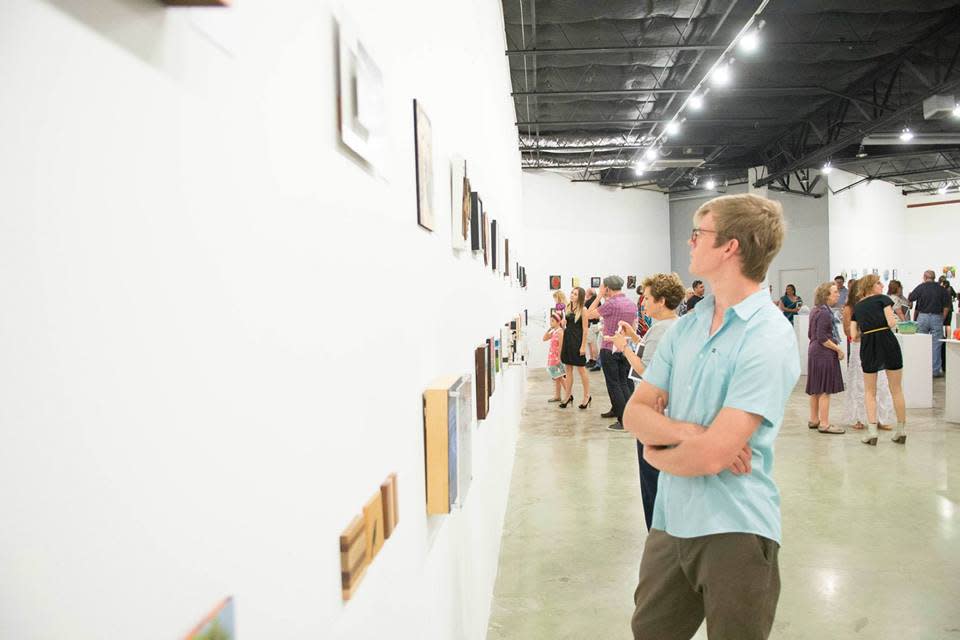 Gallery sites at West Austin Studio Tour
This annual, free and self-guided tour - a Big Medium program - invites the public to discover new artistic talent, see working studios, learn about artists' tools, techniques and inspirations and explore galleries. Immerse yourself in West Austin's insanely talented and diversely creative arts community. Here's a small sampling of what you'll find at this year's event:
Artists & Studios: Witness artist inspiration.
Artist and graphic designer Judy Paul presents mixed media paintings crafted with acrylic paint, collage, pencil and screen printing.
ArteStudio represents a group of Latino artists opening their space for artists to rediscover and express themselves through various artistic mediums.
Kyle Gross of Stones Throw Studio showcases a line of stunning, original handmade jewelry with a focus on organic style.
Exhibitions: Wander dedicated spaces.
Studio 10 Art Gallery opens its doors to share sculptures and paintings spanning abstract to surrealism to figurative art in bronze, clay and metal.
Works in new media, outdoor murals and film screenings thrive at Co-Lab Projects, an artist-run nonprofit dedicated to contemporary works, installation and performance.
Women and Their Work is all about celebrating art created by women living and working in Texas and beyond. View groundbreaking exhibitions and performances.
Happenings: Attend celebrations, competitions and parties.
See how books and media donations from the Austin community are given new life at the Recycled Reads Staff Exhibition.
Join the party at WET Salon and Studio where hair is art and personal style and individual taste are king.
It's all about that space at Baldridge Architects Open House, where the goal is transcendence.
Coming This Fall: East Austin Studio Tours
Keep your ears open for East Austin Studio Tours this fall. Typically held in November, this round celebrates East Austin's extraordinary creative culture and allows you to witness art in the workspace in which it's created.