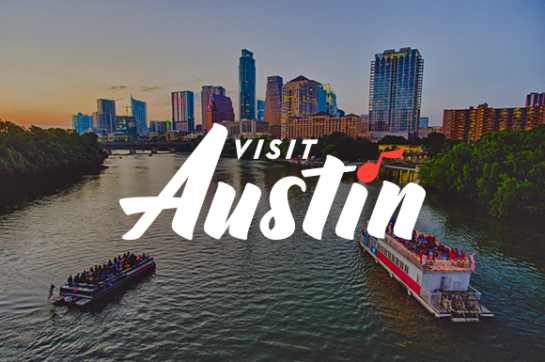 Details

About

David Swenson returns to PURE for Ashtanga Yoga Workshops & 40hr Teacher Training! Don't miss the opportunity to learn from a yoga luminary!

David is recognized as one of the world's foremost practitioners and instructors of Ashtanga Yoga. All of his courses are presented in a supportive and compassionate fashion making it accessible to all levels of practitioners to participate. David is known for his ability to modify the Ashtanga practice with grace and good-humor. Join us for a weekend of exploration of this flowing, liberating practice (March 31 - April 2). Enjoy 10% off when you register early! This early bird pricing is available through Tuesday, February 28, 2023!

March 31 @ 6pm Fully Led Primary Series Flow

Dancing with the Breath in a First Series Rhythm

This class is designed for those already familiar with the First Series of Ashtanga Yoga yet it is open to all levels of proficiency from the daily-practicing aficionados to the novice fit-it-in-when-I-can weekend warriors and everyone in between. The class will be conducted like a choreographed dance flowing all of the way from the opening sun salutations to the closing savasana. David will spend time at the beginning of class to introduce alternatives to some of the more challenging asanas as well as offer user-friendly vinyasa options. Class will be followed by an open discussion allowing students to ask David questions about any topics of interest.

Required Items: Mat and Breath

Saturday, April 1 @ 8:30am Half & Half Fun Fest

Half First Series and Half Second Series Makes for Full Fun

This class is a talk-through of Half of Primary Series and Half of Intermediate Series. In Ashtanga the traditional approach for entering the Intermediate Series is to use the Primary Series as a yogic springboard to propel the student forward. Intermediate Series can be intimidating yet David has a way of presenting it in an accessible and engaging manner. Those that feel a bit uncertain about taking that first step into the realms of the Intermediate Series will find comfort in knowing that David always keeps it Fun, Safe and Incredibly Informative as he guides the group along in a compassionate and thoughtful manner using the first half of Primary Series as a wonderful gateway into Intermediate.

Come and experience the joy and wonder of exploring new asanas or deepening awareness and ability for the ones you are already familiar with!



Saturday, April 1 @ 1:30pm ASHTANGA'S GREATEST HITS

Playing the Edge and Enjoying the Ride

Curious about some of the more intricate or advanced asanas but have felt intimidated by them or uncertain about how to approach them in your practice?

Then this class is for you!

David will take the group on a special guided tour of select asanas from the Primary, Intermediate and even from the Advanced Series of asanas. If you are not familiar with the more challenging postures there is no need to be scared of them! David has an amazing ability to break down the essence and energetic foundation of any asana to allow practitioners of all levels to feel comfortable and confident when exploring realms of the practice that they find most challenging. There are always plenty of safe and sensible alternatives offered so that the student may utilize the most comfortable approach for their particular level. David's classes are always full of valuable information as well as plenty of laughter and joy.



Sunday, April 2 @ 8:30am Intermediate Series for FUN!

Experience a Compassionate Presentation of Intermediate Series

Many people are frightened of or intimidated by the Intermediate Series of Ashtanga yet it is truly one of the most fun and exciting sequences! David will present the asanas with great compassion, patience and humor. This class is designed for experienced Ashtanga practitioners yet is open to anyone wishing to explore this dynamic routine. David will methodically work through the entire series offering options and user-friendly alternatives as he goes. Class will be followed by an open discussion allowing students to ask David questions about any topics of interest.



Sunday, April 2 @ 1:30pm BREATH, BANDHAS and PRANAYAMA

Exploring the Subtle yet Powerful Internal Realms of Energy

Our first act of life as we enter this world is to inhale and our last act before departing is to exhale. Breath is our most elemental form of life and unites all of humanity yet we think little about it. The ancient yogis gave it great thought and in so doing developed intricate methods of harnessing breath to gain control of the mind and to see the world with greater clarity.

This class will delve into the realms of specialized Yogic Breathing as well as the subtle and highly misunderstood internal energy valves known as Bandhas. There is much confusion surrounding these mystical tools and the part they play in the regulation and control of pranic flow. David will share information he gained directly from K. Pattabhi Jois as well as a series of practical exercises he has developed himself to assist the practitioner in gaining a greater understanding of these subtle yet powerful energy gateways of yoga. David has an amazing ability to convey complex ideas in simple terms. All are sure to leave with new insights and useful tools for personal practice regardless of their system.

Come and Feel the Prana!



April 3-9 | Teacher Training

Are you a yoga teacher or simply want a deeper immersion? Stay for the 40-hour Teacher Training course immediately following (April 3-9). This course will cover the teaching techniques of the Primary Series of Ashtanga Yoga. The participants will learn safe and effective hands-on adjustments through partner work for all of the asanas, practicalities of conducting a class and yoga theory. This is a deep immersion into the details underlying the practice and teaching of Ashtanga Yoga. During the course all participants will be engaged in teaching and adjusting each other through. It is a fun and energizing experience. There is a wealth of invaluable knowledge to be learned and tools for practice to be gained by all attending.



Participants should have a consistent personal practice of Ashtanga Yoga and understand the flow and sequencing of the primary series asanas. The course is not designed as an avenue to learn the sequence but rather to teach Ashtanga Yoga or to deepen an existing practice.



As in all courses run by David there is sure to be plenty of laughter and joy woven into the experience. Many previous participants have commented about learning more than they'd ever imagined possible in a weeklong course while having so much fun in the process.



Don't miss this opportunity!