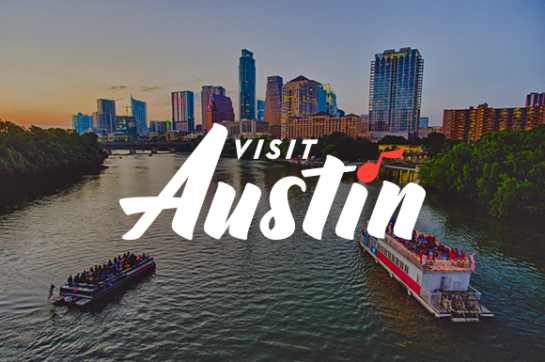 Details

About

Oakwood Chapel presents To Believe, an exhibit with events held in the Chapel from Sept. 21 through Dec. 20, 2019.

In collaboration with interfaith groups and East Austin community leaders, To Believe visits many approaches to faith and belief in contemporary and historic East Austin through video, photography, digital maps, and performance. A digital Story Map of historic and present-day East Austin Churches will document Jacob Fontaine's influence in Austin.

Serving as the inspiration for this exhibit, Fontaine was a man freed from slavery at age 57, who founded six Baptist churches, married 111 couples, and created Austin's first black newspaper.

This exhibit is a collaboration with Reverend Daryl Horton, architect Ben Heimsath and Interfaith Action of Central Texas. To Believe aligns with The African American Presence in 19th Century Texas, an exhibition of the George Washington Carver Museum, Cultural and Genealogy Center opening in October 2019.

EVENTS:
Sept. 21, 2019
Opening Reception 2 p.m. – 5 p.m., musician W. C. Clark performing at 3 p.m.

The opening reception will feature Austin treasure W. C. Clark, whose 80th birthday is on Nov. 16.

Sept. 22, 2019
Austin Museum Day 9 a.m. – 5 p.m.
In collaboration with Save Austin's Cemeteries, the chapel will provide Oakwood Cemetery Tours.

Nov. 16-17 & 23-24, 2019
East Austin Studio Tour 11 a.m .– 6 p.m.; film artists Johnathan Mayberry & Prince Camp of Multimedia Maze, photographer Liz Moskowitz

Nov. 16, 2019
Talk and Choir Performance at Noon
Opening the East Austin Studio Tour, Reverend Daryl Horton and architect Ben Heimsath will give talks followed by a choir performance, inviting a community conversation about belief.

Nov. 21, 2019
Marking History/Making Art Panel Discussion 6:30 p.m. – 8 p.m.
A discussion produced by Big Medium, Preservation Austin and Sightlines.

EVENTS LINK: http://www.austintexas.gov/page/exhibits

DIGITAL STORY MAP LINK: http://www.austintexas.gov/page/oakwood-cemetery-chapel-resources
(content launches September 21)

About Oakwood Chapel:

Through historical tours, exhibits, events and memorial services, the Oakwood Cemetery Chapel provides a place to connect, heal and reflect, that is open to all.

To Believe content producers include Interfaith Action of Central Texas, Preservation Austin, Heimsath Architects, Adisa Communications, Big Medium and Sightlines.