Newport Folk Festival 
Catch Austin's Music + Maker Lounge at the Newport Folk Festival, between the Harbor Stage and the Museum Stage, July 26-28. Experience amazing Austin, Texas pop-up action featuring special giveaways, a free charging station, live chain-stitch embroidery from Fort Lonesome and the Song Confessional trailer, recording select stories from festival-goers and turning them into original songs, with the help of Austin-based musicians.
Austin Music + Makers Sweepstakes
Enter for a chance to win a trip to Austin!
One lucky winner will receive:
Some restrictions apply. Beginning on July 25th, enter for a chance to win by submitting the form before 11:59 p.m. (CST) on August 15, 2019. Only one entry per person will be counted. By entering you agree to these Official Rules and Regulations.
About Fort Lonesome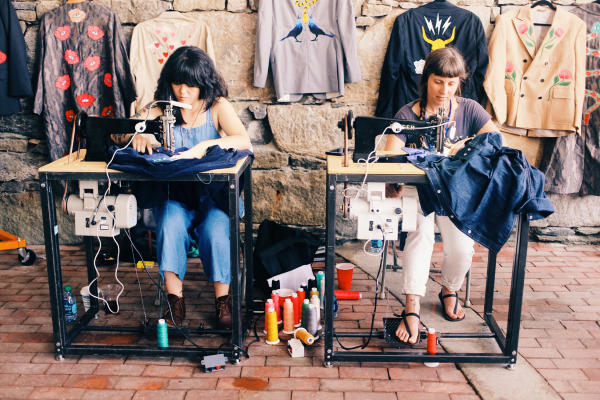 Fort Lonesome is a design-forward custom western wear and chain-stitch embroidery studio based in Austin, Texas. Fort Lonesome works collaboratively with clients to create works that capture the stories of their wearers, in an effort to create pieces that slowly and carefully consider the symbiosis of art, narrative and technician-ship. Their process is led by considerations of necessity and sustainability, and the designs are inspired by the natural world and its visible and invisible energies.
 
About Song Confessional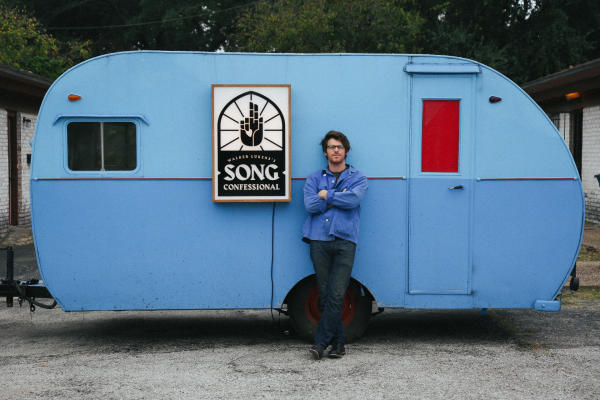 The Song Confessional was started by Austin singer-songwriter, Walker Lukens, and his musical compatriot, Zac Catanzaro, in 2017. Traveling around the country in their blue camper trailer-turned-recording studio, the duo record anonymous people telling them stories. Then, they give these recordings to songwriters who turn them into original songs. The Song Confessional podcast featuring these stories, songs and songwriters will launch in late 2019.