PARTYING WITH A PURPOSE AT PCMA
Austin knows how to throw a party, and when we're on the road, we're sure to bring that live-music-loving, good-time-having vibe with us. Austin CVB was the Proud Music Partner of PCMA Education Foundation's Party with a Purpose at the Professional Convention Management Association (PCMA) annual meeting, which took place in Vancouver, January 10-13.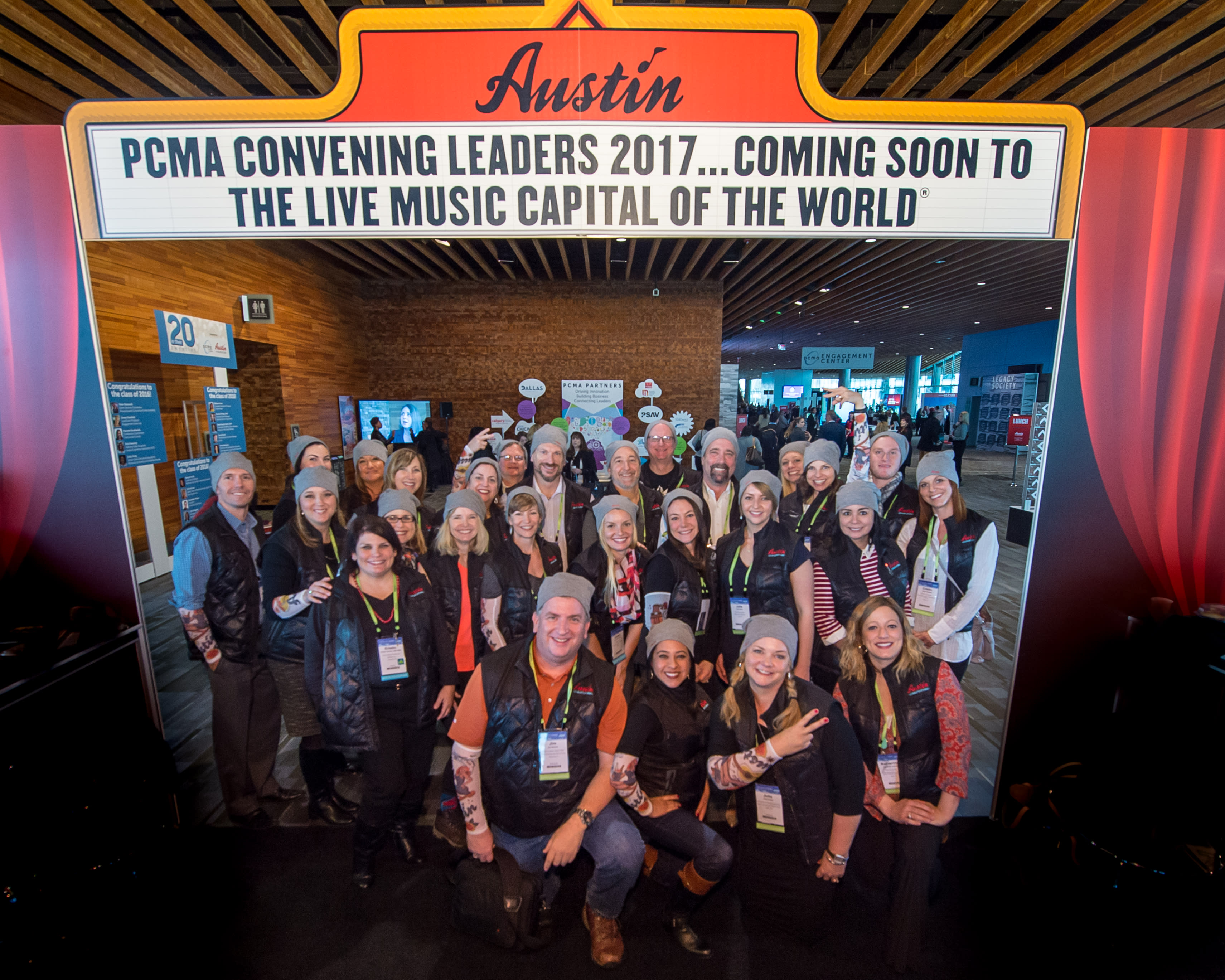 Tunes by Skyrocket, one of Austin's most creative and inimitable cover bands, had the meetings industry letting loose on the dance floor while raising money for the PCMA Education Foundation, PCMA's Network For the Needy and the BC Hospitality Foundation, a local Vancouver organization.
Austin CVB served as the official music partner for Convening Leaders Party With a Purpose, as well as the PCMA 20 in Their Twenties initiative.
PCMA is the leading organization for meeting and event professionals. Workshops, speakers, educational programs and networking events fill the four-day conference.
Austin looks forward to hosting PCMA's annual event in 2017.
Where to find the Austin team next:
March 2
Meet New York Association Day
New York City, NY

March 17
MIC Educational Conference & Tradeshow
Denver, CO

March 21
DFWAE Association Day
Dallas, TX
 
April 19-21
IMEX Frankfurt
Frankfurt, Germany

April 27
PCMA Visionary Awards
Washington, D.C.

April 28
ASAE Springtime Expo
Washington, D.C.