Get a Taste of Austin's Best Restaurants
Austin's restaurants have nimbly adapted to the changing times, sharing their delicious recipes via online cooking classes and workshops. Bring a taste of Austin to your virtual or hybrid event by presenting these fun and informative offerings from some of our best chefs, bartenders and baristas.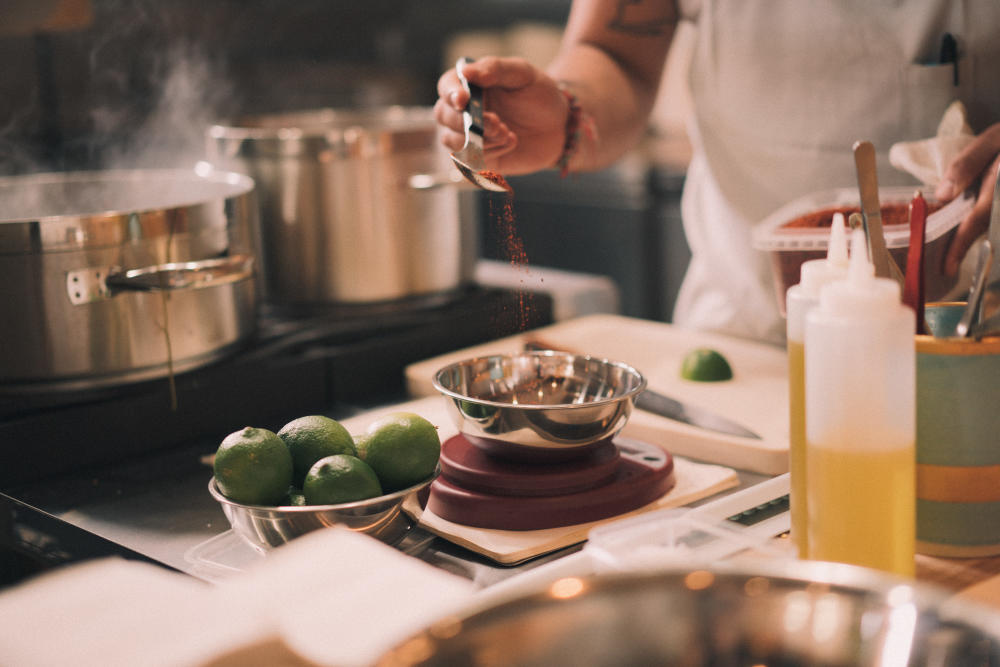 Suerte Chef Fermin Nunez. Credit Adam Kingman.
Visit Austin's Best Seat in the House digital series presents some of the top personalities from Austin's culinary scene sharing ways to experience the flavors of Austin virtually. Your group can watch engaging videos and even try their hand at recipes from some of Austin's most iconic chefs, bartenders and baristas. These at-home recipes, for everything from cold brew coffee to migas, are designed to be easy for all skill levels. Just check the ingredients list beforehand and have your attendees follow along with the videos.
Book a virtual event with Assembly Kitchen, brought to you by the Austin Venue Collective. Bring together colleagues for delicious meals and drinks with Assembly Plans, offering restaurant-quality meals or curated beer, wine and cocktails. Kits are shipped for interactive cooking events that can include multicourse dinners, happy hours, beer tastings and pizza parties. Then get ready to cook along with professional chefs or create cocktails with Austin's top bartenders. All events are organized via Zoom, with a capacity of 12 to more than 500 attendees.
Tune in for the live streamed Luck Presents: Prime Cuts, an interactive cook-along series benefiting the Austin Food & Wine Alliance. Each episode, an award-winning host chef presents a make-at-home recipe, with the opportunity for viewers to ask questions throughout the program. Prior to each episode, Luck and its partner chefs share a recipe card featuring ingredients that can be found at home or can be added to the viewers' lists for their next grocery visit (with handy substitution tips). The episodes feature guest chefs and mixologists, along with live performances by some of Austin's favorite artists.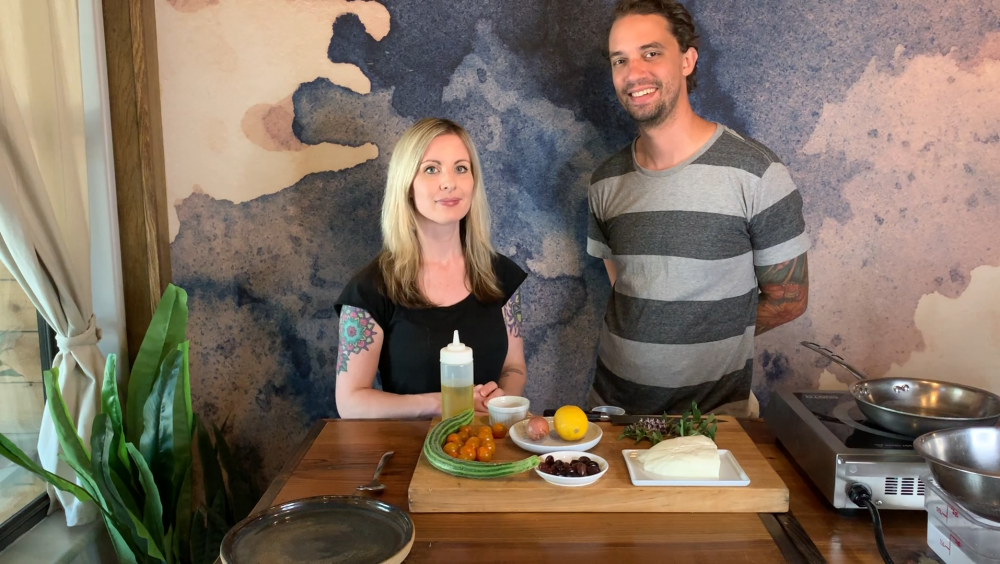 Chef Ian Thurwatcher and Chocolatier and Pastry Chef Krystal Craig. Courtesy of Intero.
Many individual Austin chefs are hosting free online classes. former Yuyo chef Maribel Rivero honors the foods and cooking methods of American ancestors from both continents with weekly live cooking demos, tips and recipes on Facebook and YouTube. Chef Rick Lopez of modern Mexican restaurant La Condesa hosts the Late Night Bite series on Instagram Live. Your group can learn how to make mouthwatering queso, breakfast tacos, ceviche and more. Suerte chefs FermÍn Núñez and Derrick Flynn present the YouTube cooking series Suerte en Su Casa. Treat your attendees to their personable videos that guide viewers step-by-step in making everything from fresh salsa to shrimp tacos and coconut daquiris.
Book a live cooking class with Intero chef and co-owner Ian Thurwatcher. Choose from one of Intero's offered experiences, cooking house favorites like rigatoni with mushroom ragu, or customize your own group session. You'll receive a grocery list ahead of time, then connect via Zoom on the designated day and get to cooking.
Chef Meryl Feinstein hosts the Pasta Social Club, whose motto is "Make ravioli, make friends." Pasta Social Club brings people together via online video conferencing with handmade pasta-focused cooking classes and workshops, featuring themes like Egg Pasta 101 and Let's Make Stuffed Gnocchi. Corporate virtual workshops are available.