WHAT TO KNOW: THE AUSTIN CONVENTION CENTER
The downtown Austin Convention Center (ACC) is located in the heart of the Live Music Capital of the World®, surrounded by hundreds of restaurants, bars, breweries, wineries, distilleries and some 250 live music venues. It's no wonder that Austin is one of the country's top meeting destinations.
BY THE NUMBERS
Spanning more than 880,000 gross square feet over six city blocks, the high-tech ACC contains nearly 370,000 square feet of total meeting space, including five exhibit halls (accommodating nearly 1,300 10x10 booths), seven ballrooms and 54 meeting rooms. In total, the exhibit hall encompasses 247,000 square feet of contiguous, column-free space. The ACC also includes a Visual Arts Collection made up of colorful works by regional artists that can be found throughout the facility. Take a virtual tour of the ACC to explore its varied spaces.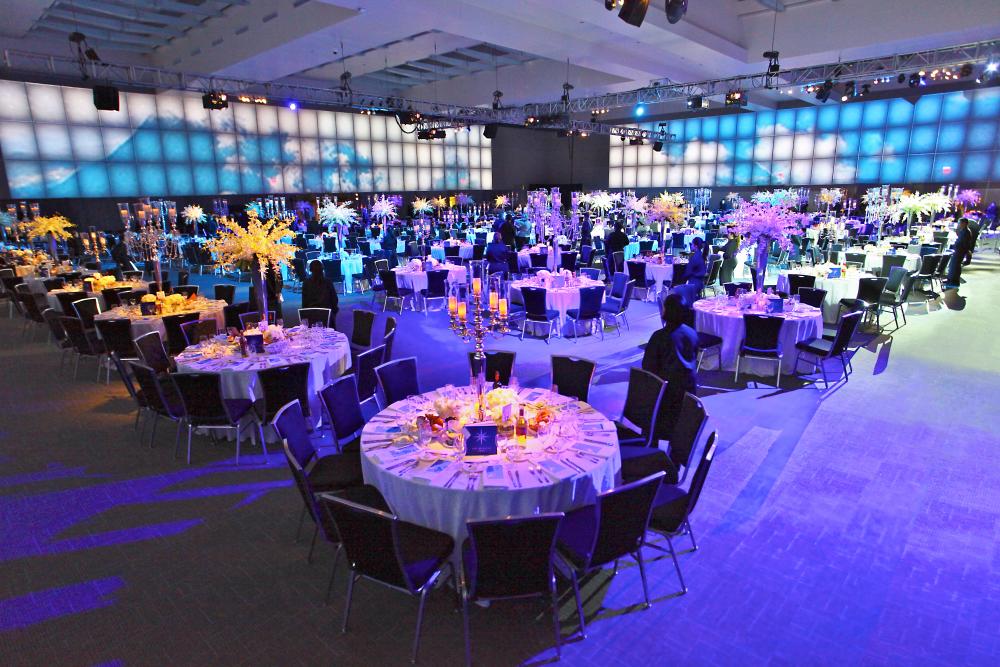 TASTEFUL CATERING
The ACC catering team's mission is to bring the true flavors of Austin to your meeting or event, led by executive chef Brad Kelly (who has more than 40 years of culinary experience). The team is committed to providing fresh, local cuisine made in-house, while also partnering with some of the most innovative food trucks in the city for special events. The ACC catering team works with artisan suppliers from across the city, ranging from butchers, bakers and snack producers to spirit distillers, craft brewers and coffee providers. Mix it all together and you've got cuisine that embodies the bold flavors of the region.
MEET A LITTLE GREENER
Austin is working towards carbon neutrality by 2020, and the ACC is doing its part. As a LEED Gold-certified building, the ACC is one of the greenest places to meet in the country. It powers both of its facilities with 100% renewable energy from on-site solar panels and a partnership with Austin Energy's Green Choice Program. Plants on the roof reduce storm water run-off and heat island effect, while an extensive composting program diverts 66% of all waste from landfills.
Convention-goers can travel green to the ACC via MetroRail and MetroBus, with stops right next to the facility. To explore the surrounding downtown, grab a Bcycle or hop on a dockless scooter and be back in time for your next meeting.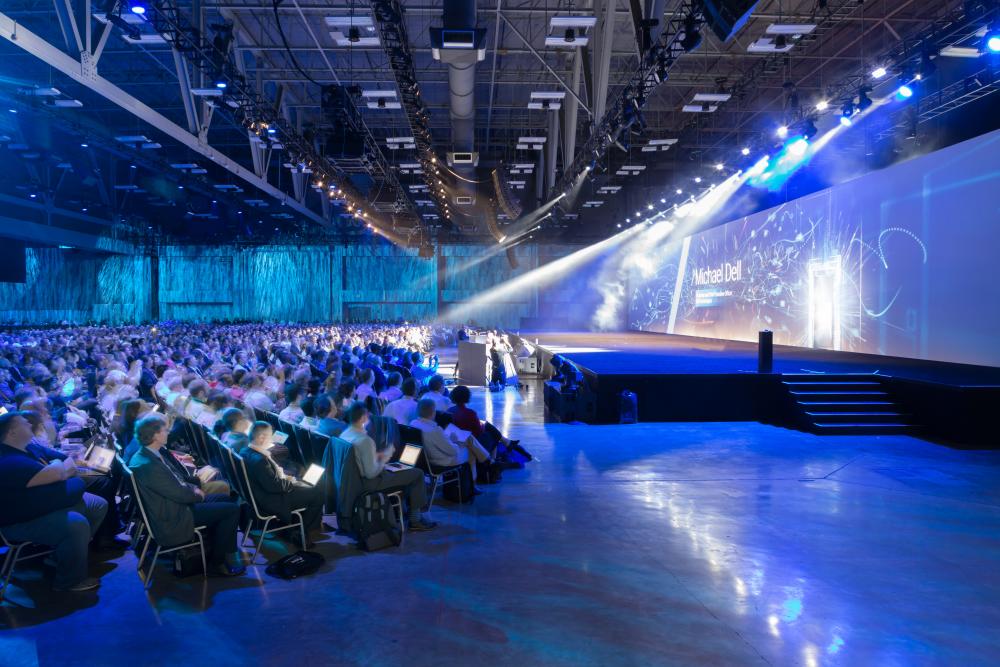 TECHNOLOGY THAT WORKS FOR YOU
Ranked as one of the most technologically advanced convention centers in the country, the ACC features a communications infrastructure capable of moving voice, video and data at over one billion bits (or gigabits) per second. Complimentary Wi-Fi access with gigabit speeds throughout the facility ensures that all devices function at peak performance with full connectivity. The ACC owns and manages its own network, with 24/7 support available from its seasoned in-house IT staff.
Sonically and visually engaging attendees enhances the way they absorb narratives and digest statistics. Freeman is the ACC's preferred audio/visual provider, and can create high-definition imagery coupled with grand theater sound for any size meeting or event.
MEET OUR CLIENTS
Some of the country's leading companies and organizations meet at the ACC. Here's an impressive partial list:
Keller Williams
SXSW
Association of American Medical Colleges
Texas Computer Education Association
Tableau Software
American Bar Association
Alpha Phi Alpha Fraternity
North American Gay Amateur Athletic Alliance
PCMA
Photos courtesy of the Austin Convention Center.