Five Minutes with an Austin Entrepreneur
Executive Director of Capital Factory Joshua Baer shares his take on local entrepreneurial rockstars and why you should be meeting in Austin.
Q. What are some of the more successful or unique start-ups in Austin right now?
A. We are seeing a lot of different kinds of companies. People have different ideas of what a start-up is. Some people think of two people in a garage and some people think of a 500-employee company.
Some recent companies that are doing really well include:
Cratejoy. They're picking up the trend of box delivery. They run the whole front and back office to allow any small or large retailer to offer subscription services. And they're serving companies all over the world.
Student Loan Genius allows companies who are fighting very competitively to attract young talent to offer a benefit to employees that matches student loan payments in the same way they offer 401k benefits.
Aunt Bertha (companion to Uncle Sam) is a service that makes it so anybody that needs help from nonprofit and government services can go to one easy website to find out what's available to them where they live.
All three have closed their first big round of funding in the past year.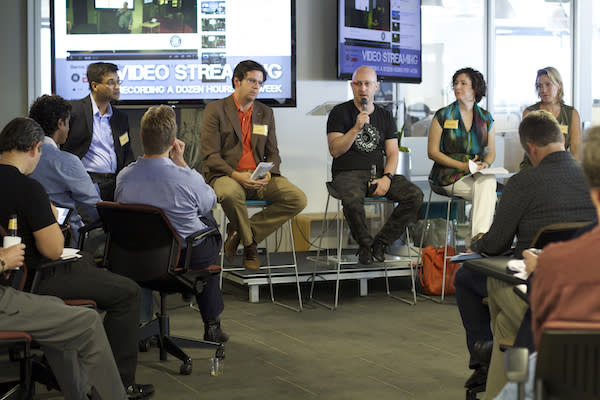 Q. What does it take to thrive in Austin?
A. Over the past couple of years it's gotten cheaper and cheaper to do a start-up. The kinds of things that really do best in Austin have a strong business model and a clear idea of how they're going to make money. You have to be able to answer those questions before you get started.
Q. What's behind the big entrepreneurial buzz surrounding Austin?
A. There's a big draw to Austin for big thinkers. Austin's just a great place to live for anybody. That's why it's been one of the fastest growing cities for a while. It's an attractive place for companies. They've got to be where the people want to be. Austin is attracting educated, motivated people and therefore has a great base of talent.
Q. Why should folks be bringing their conferences and corporate events to Austin?
A. Austin is a great place to meet and visit because it's so welcoming to the rest of the world. We really roll out the red carpet and make people feel welcome.
Gaming, virtual reality, education and health are really big here. We're the second largest site for Apple in the world, we have huge offices for Google, Facebook, Dropbox and others. And we have the university, which is among the top 10 for engineering and computer science. There's a lot of research and talent coming out of UT.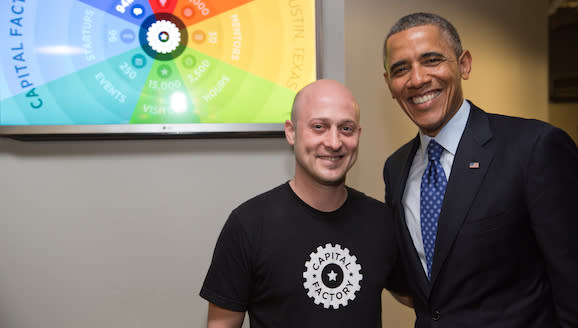 Q. Where can you be found when you're not at work?
A. I'm probably outdoors at one of the great Austin parks or swimming holes with my kid. Barton Springs is one of the best.
Q. Favorite spots in Austin to eat, drink and see music?
A. I'm a big fan of live music. My favorite venue is ACL Live at the Moody Theater. Because it's a recording studio as well, the sound quality is great. Even though it seats about 3,000 people, it still feels really intimate. I also love seeing concerts at Zilker Park.
Koriente is the best place to get lunch downtown. Get there by 11:45 or you'll stand in line. The Grove Wine Bar is the best place to go out for dinner. I'm a big fan of the pork sliders and the Brussels sprouts.
Capital Factory connects entrepreneurs with investors, talent and customers. The inspiring space in the center of downtown Austin has been called one of the best coworking spaces in the U.S.