Infuse Austin into Your Event
How can you turn your next event into a buzzy must-attend? By making it uniquely Austin! Tap into our city's vast pool of resources — from talented musicians and inspirational speakers to caterers specializing in iconic local foods and venues you just can't find anywhere else — to give your event an irresistible edge.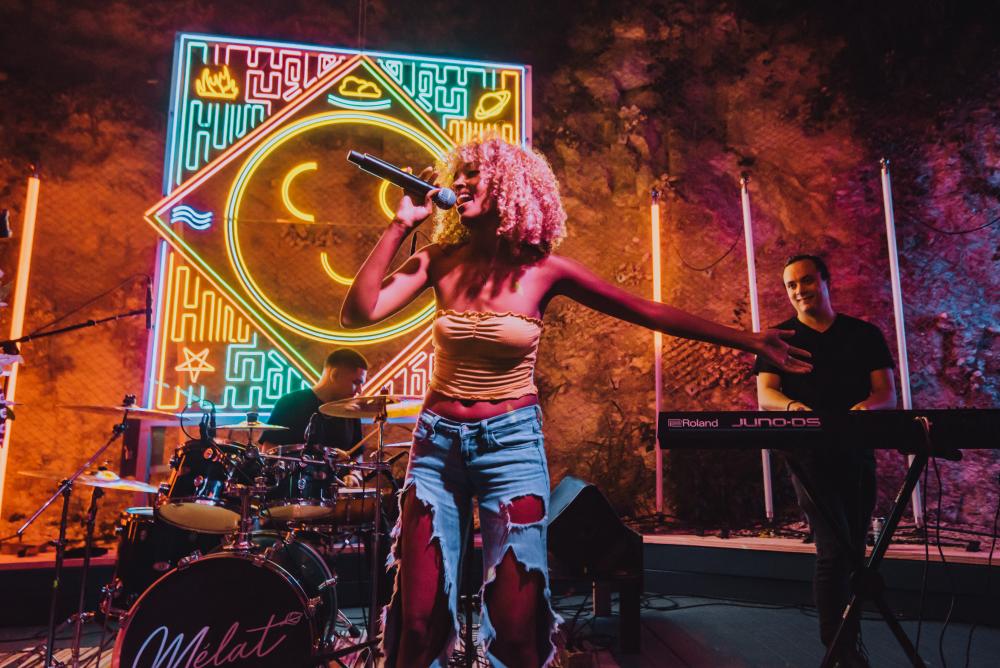 Melat. Credit Renee Dominguez. 
Local Musicians
With more than 2,000 diverse Austin musicians, you'll have no problem hitting the right note with your event.
Bring live local music to your gathering with the help of the Hire Austin Musicians program, which teams up with Austin bands of every genre to ensure that you'll find the perfect entertainment. The Austin Music Office can work with a budget of any size to tailor Austin musician recommendations specific to your event. From there, they will help you navigate the booking process to make sure you're getting exactly what you envision.
Additionally, the Austin Music Office has a great roster of talent with plenty of experience in virtual performances, live streaming and hybrid happenings to make music integration into your event seamless.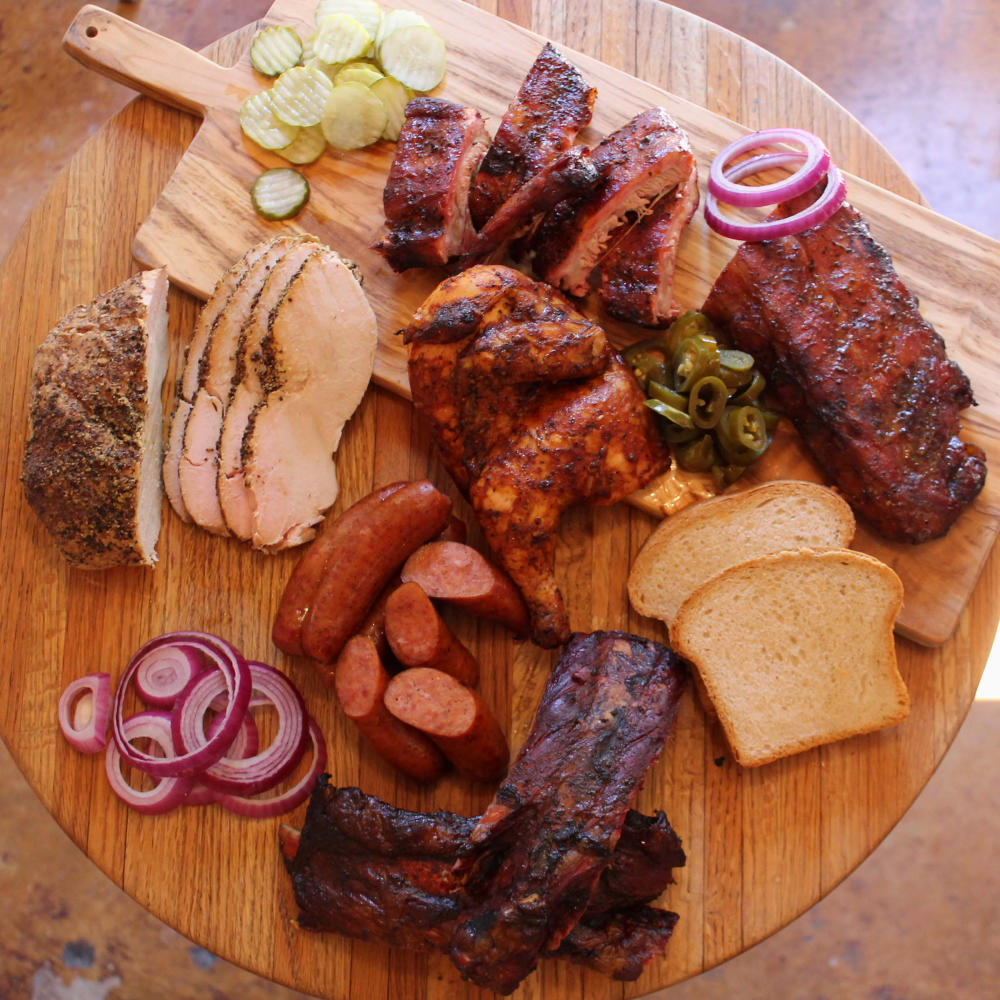 County Line Barbecue. Courtesy of The County Line.
Austin Food & Beverage
Give your attendees a literal taste of Austin. Some of Austin's favorite restaurants cater private events. Or you can surprise your attendees with a food truck serving popular local eats.
Boasting two Austin locations — County Line On The Lake and County Line On The Hill — this Texas institution is known for one thing: fall-off-the-bone barbecue. Plan a picnic of smoked ribs and brisket with traditional sides of coleslaw, potato salad and beans. Open since 1952, Matt's El Rancho is a long-time Austin favorite. Set up a buffet that includes specialties like sizzling Angus Beef fajitas, as well as the restaurant's legendary Bob Armstrong Dip (queso) with chips. For an extra kick, add Matt's Famous Fresh Lime Margaritas.
Nothing says comfort food like a gourmet grilled cheese sandwich from the Burro Cheese Kitchen food truck. Artisan cheeses and breads are used to create mouthwatering masterpieces like the Long Tall Texan (aged cheddar cheese, brisket and serrano-pineapple sauce on sourdough bread). Arlo's is known for its outstanding plant-based eats. Arrange for an Arlo's food truck to show up at your event to sling some of its most popular dishes, including the delicious vegan bac'n cheezeburger and tater tots.
Find more catering resources and food truck ideas.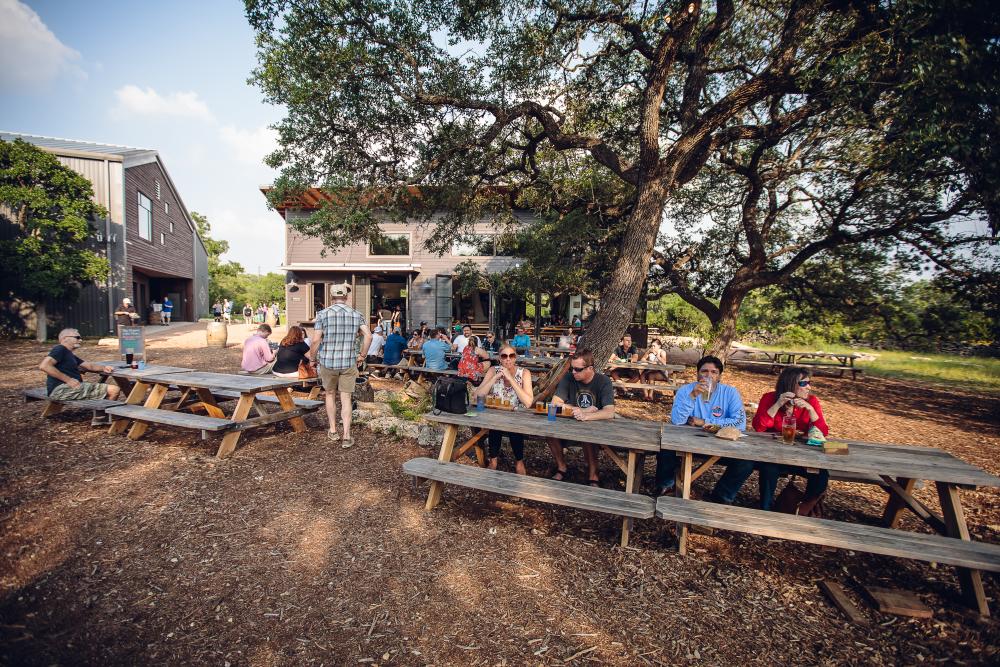 Courtesy of Vista Brewing.
Unique Venues
Austin is home to an amazing array of indoor and outdoor venues that are perfect for all types of events. Check out spaces that include urban parks, rural ranches, lively beer gardens and giant stadiums. 
The Waterloo Greenway is a lush oasis in the city, featuring trails and wetland gardens. The centerpiece Moody Amphitheater, with its Great Lawn and dramatic views of the Texas State Capitol, can accommodate 5,000 attendees for concerts and events.
Enjoy the wide-open ranch views at Vista Brewing, located in Driftwood at the gateway to the Texas Hill Country Wineries trail. Plan an event at this beautiful, 21-acre combination brewery, restaurant and farm that offers multiple indoor and outdoor spaces for groups of any size. You can also arrange for beer tours and tastings or group culinary classes.
Located at the historic intersection of Bouldin Creek and lively South Lamar Boulevard, Bouldin Acres offers eats and drinks in a fun indoor-outdoor environment. With two acres overlooking scenic Bouldin Creek, Bouldin Acres is a great venue for groups to come together to play games (there's two pickle ball courts), dine and network.
Q2 Stadium is a 20,500-seat multipurpose venue in north Austin which hosts a range of large-scale spectator events, including Major League Soccer (it's the home of Austin FC), live concerts and cultural events. Stadium event spaces include a permanent concert stage that can be used for festival-style shows, a 2,500-seat amphitheater and the 700-capacity Captain Morgan Club for indoor-outdoor gatherings.
See our Austin Special Event Venues guide for more ideas.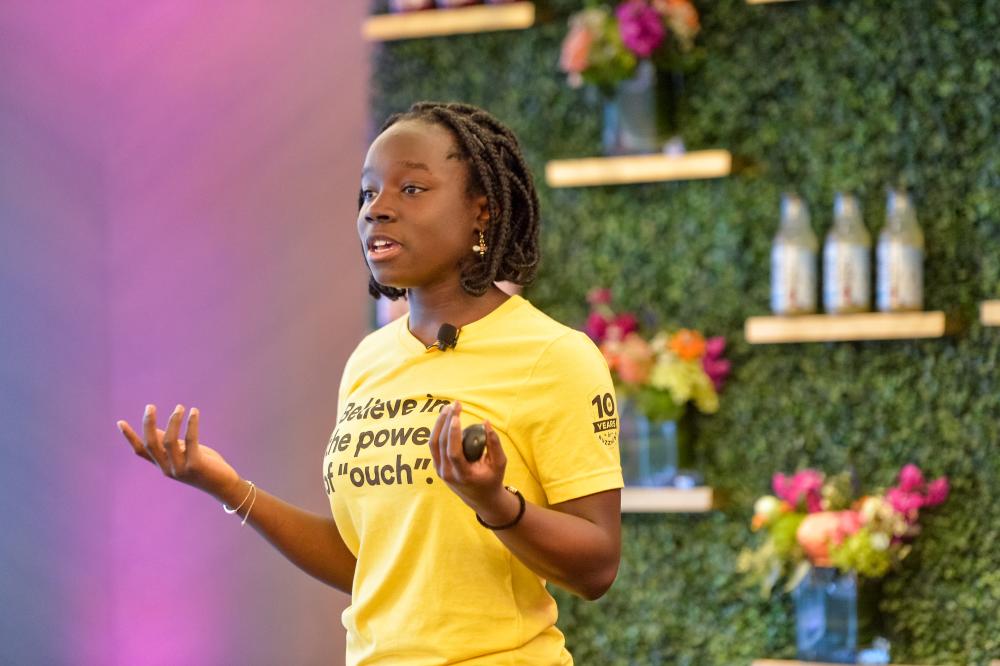 Mikaila Ulmer, Me & The Bees Lemonade. Courtesy of Visit Austin.
Local Speakers
Tap into Austin's intellectual capital and bring insightful experiences to your attendees. Austin boasts top talent in fields as diverse as retail, gaming, wellness, higher education, healthcare, film and tech to help create meaningful events. Feature a local Austin success story at your next gathering for an inspirational session that your attendees won't soon forget.
Check out our Austin Industries hub featuring profiles of some of Austin's leading industries and influencers — from Tito's Handmade Vodka to Everlywell — to help kick-start your planning.