INSIDE TIPS FROM AN AUSTIN DMC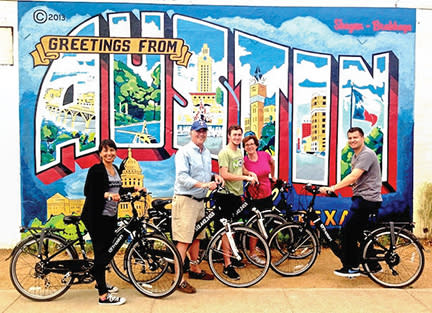 What the Experts Say
Hosting a stellar all-out-Austin event - the kind guests tag themselves in on Facebook and talk about at company soirees for years - is a no-brainer with a little insider know-how.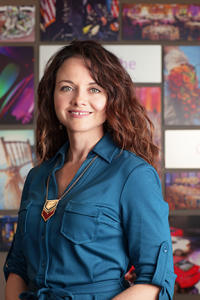 Natalie Kennedy, Founder & CEO of Kennedy Creative Events, shares her top Austin-centric tips:
1. Bring a touch of Austin in with table and area décor. Recycled goods and reusable plants (i.e. adorable succulents) showcase the city's love for the environment. Use recycled cans and bottles from local breweries for vases.

2. For teambuilding, get active and get innovative! We love getting groups moving on electric bikes, horseback and ATV rides, stand-up paddleboards, and so much more. We also love to incorporate charitable acts into as many programs as possible, whether it's cleaning up Lady Bird Lake on foot and in kayaks, or getting down and dirty as we plant trees for the Bastrop Reforestation project.
3. Bring new life to teambuilding programs that revolve around Austin's two true loves: food and music. Corporate Rockstars programs at famous venues like the Gibson Showroom involving real instruments and local bands are a big hit. As are top chef competitions where teams cook chili, fire up salsa, and even mix their own margaritas.
4. Incorporate Austin brands into gift bags with local goods like Lamme's Candies, Stubb's BBQ and OTXBC beer.

5. Organize pre- or post-meeting activities. Bike tours of the city and green belt are a terrific way to introduce guests to Austin's gorgeous scenery. Host a food truck happy hour, where attendees can sample some of the area's creative flavors and get a feel for the city's culinary repertoire.
Looking to bring your event to life with a little music? We've got you. The Austin CVB Music Office is on-hand to help you incorporate music into any event. Contact our music experts today and arrange the perfect jams to enhance your party.
Find a full lineup of convention services, browse tours, and view pre- and post-convention deals.
invalid widget [plugins_common_booking] []